Car Crash During WWE Raw Leaves Fans Scratching Their Heads: 'Parking Lot Are the Most Dangerous When Triple H is in Charge'
Published 08/09/2022, 2:02 AM EDT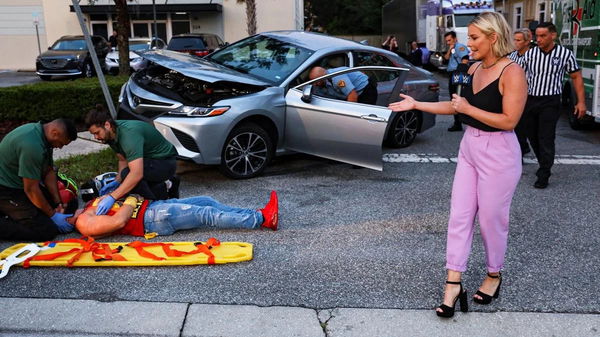 If you are familiar with the Black and Gold version of NXT, you'd recall that Triple H plays ample mind games while booking the show. Moreover, he loves the show in the parking lot more than any other WWE star.
ADVERTISEMENT
Article continues below this ad
While The Game is booking; the show is known to have massive Easter eggs. Similarly, the recent RAW episode saw a similar situation with a crashed car segment in the parking lot. 
ADVERTISEMENT
Article continues below this ad
On the recent episode of RAW, while Kevin Patrick was interviewing Kevin Owens in the parking lot, we saw a crashed car. Moreover, Nikki A.S.H., Doudrop, and some WWE officials examined the crash. At that time, very few fans noticed the car and identified Triple H's booking.
Wait, but what about the car accident Doudrop and Nikki A.S.H. were dealing with behind Kevin Owens?!?#WWERaw

— Ryan Satin (@ryansatin) August 9, 2022
However, while Patrick interviewed Owens, he said, "There are more eyes on this show now than there's been a long time."
Shockingly, the same car popped in the back while Asuka and Alexa Bliss were cutting a promo. While the car was being towed, someone rushed to call security. There was indeed something planned in here.
UPDATE: The car got towed, but it's clearly some kind of story.

Someone rushed to get security by the car after and they ran off in search of something. pic.twitter.com/Fl3e5OxETh

— Ryan Satin (@ryansatin) August 9, 2022
Clearly, the fans were excited to see such a level of suspense under the booking of Triple H.
HHH going full Memento and Inception. Things happen in the background while the main story happens in front of you.

— Dan Saint (@dansaint5879) August 9, 2022
Not sure where it will go, but it was a nice subtle shot to get people talking. It's the little things making this show better. If it was Vince directing that spot, he'd just beat you over the head with it. This accomplished more and it was never mentioned on TV. Cool.

— Steve Phillips (@StevePhillips1) August 9, 2022
Oh shit. I forgot this is a Triple H run show. I got to pay attention to the background like I did in NXT.

— K.C. Richards (@thelinedrive) August 9, 2022
Parking lots are scary when Papa H is booking the show, nor they were safe when he was winning world titles on RAW and SmackDown.
does this also mean the parking lots of every arena now become super dangerous

— 95Sports (@95Sports) August 9, 2022
Hhhs parking lots are always bad

— 🇮🇱Fatal Creations🖊 (@coltbaudoux) August 9, 2022
HHH is in charge for two weeks and the parking lot is already dangerous. I love it

— Tr@vis Caviezel (@TravC815) August 9, 2022
NXT Parking lot makes its debut on Main Roster. You love to see it.

— Ichneumon 🏳‍🌈 (@Saurabhmsd007) August 9, 2022
Triple H has confused the WWE universe several times while booking NXT. The Aleister Black, Nikki Cross and Johnny Gargano storyline is a proof how The Cerebral Assassin plays "The Game" by dropping massive Easter Eggs.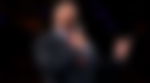 Is this the way Triple H is planning the big return of Sasha Banks and Naomi?
Hunter planned the incidents that happen on the latest RAW episode for something big. The major plans might be the return of Sasha Banks and Naomi. Shockingly, all the recent news and clues head in the same direction for The Boss and Glow to return.
During the car crash, segments two tag teams were around who are the participants were for the Women's tag team title tournament. Moreover, the WWE recently cutting ties with John Laurinaitis, strongly hints at the return of Banks and Naomi. Both the female superstars had left after a heated discussion with Laurinaitis.
The fans speculated the return of the former Women's tag team champions.
Ok – here's a wild guess:

The car crash was intentional angle.

Nicki ASH & Doudrop hurt & can't compete for qualifying match in main event tonight.

Alexa/ASUKA are set to fight them.

So they're replaced by: pic.twitter.com/X6t0FNHhGl

— Kevin Dua (he/him) (@kevindua) August 9, 2022
Maybe sasha and Naomi will replace them

— Carlos (@Darthsigma11) August 9, 2022
Oh shit just went back and saw it!! Naomi and Sasha baby!

— The Foss 🇦🇺 (@Brettg04) August 9, 2022
However, in the end, after AJ Styles won, there was some noise at the ringside. Surprisingly, it was Dexter Lumis who WWE released in the last firing list of superstars was taken away by security.
ADVERTISEMENT
Article continues below this ad
Lumis can be behind the car crash as he doesn't speak much. Moreover, he elaborates his feelings by doing an action. However, we can't miss the fact Banks and Naomi have the higher possibility to return.
It seems WWE is creating something similar to the NXT segment between Aleister Black, Nikki Cross and Johnny Gargano. Maybe they'll show only Lumis knows about the real reason behind the car crash.
ADVERTISEMENT
Article continues below this ad
What do you think about this storyline? Share your thoughts below in the comments.
Watch this story:-  Dwayne Johnsons Daughter Simone to The Undertakers Daughter Kaia – Meet Daughters of Top WWE Stars