WWE Teases a Possible Mysterio Family Split on Raw
Published 09/16/2020, 8:23 AM EDT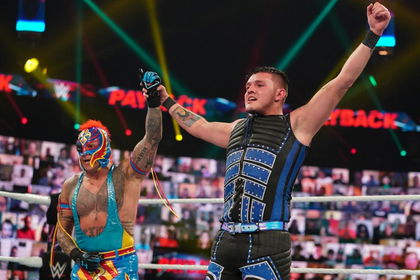 ---
---
The latest episode of Monday Night Raw had a lot of good content. The best part came in the Steel Cage Match between Seth Rollins and Dominik Mysterio. While the WWE universe was focussing on Dominik, few noticed a moment of madness outside the ring.
ADVERTISEMENT
Article continues below this ad
After decisively beating Dominik in the match, Seth Rollins turned his attention on Murphy. "The Monday Night Messiah" had given Murphy strict instructions not to interfere in the match. 
ADVERTISEMENT
Article continues below this ad
However, Murphy couldn't resist and showed up to help his master. Handing Rollins a Kendo stick, things looked good at first. Unfortunately, Murphy later almost cost Rollins the match.
Realizing he had made a mistake, Murphy tried to cover it up and stalled Dominik long enough for Rollins to recover. 
Soon after this, Rollins delivered two huge Curb Stomps to Dominik and pinned him, much to the disgust of Rey Mysterio. He then proceeded to teach his disciple a lesson.
Rollins brutally hammered Murphy and threw him headfirst into the steel cage. He then angrily walked away, leaving Murphy writhing in pain.
While the family tended to Dominik, Rey Mysterio's daughter Aalyah checked on Murphy! Obviously feeling bad for the trashing he had just taken, she wanted to see if he was ok. 
Fans think that WWE is planning a romantic angle for Aalyah
The WWE Universe has burst into speculations after this. Many think WWE is planning a romantic angle for Aalyah and Murphy.
This could see her develop a hidden relationship with Murphy, which would be a huge plot twist. The possibilities here are endless.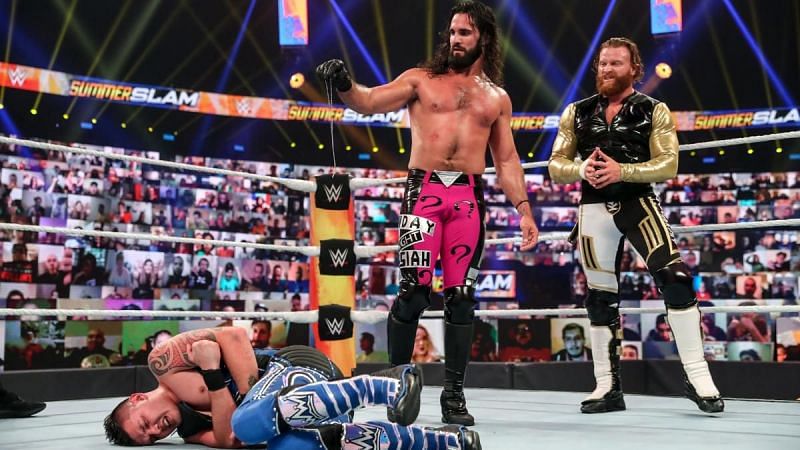 Murphy could use this attraction as a tool to get the approval of Rollins once more. He could manipulate Aalyah and the Mysterios to trusting him only to turn on them in the final showdown.
Seth Rollins could then reveal that it was a plan all along, unless they pull Aalyah to their side, which would make things even more interesting.
Also, Aalyah herself could end up betraying her family in the name of love. This heel turn would be one of the most shocking ones ever, should it happen that way.
ADVERTISEMENT
Article continues below this ad
What's funny is that WWE made Aalyah show compassion for a helpless Murphy, when only a week ago she was part of the brutal kendo stick assault on the same man!
ADVERTISEMENT
Article continues below this ad
The Mysterio sadistically assaulted Murphy after his loss to Dominik to send a statement to Rollins. I guess we could say that hearts change and people forget, but we can agree on the fact that nothing changes from a personal feud to love in a week.