AJ Styles Is a Bigger WWE Legend Than Randy Orton Says Raw Tag Team Champion Omos
Published 06/01/2021, 1:58 PM EDT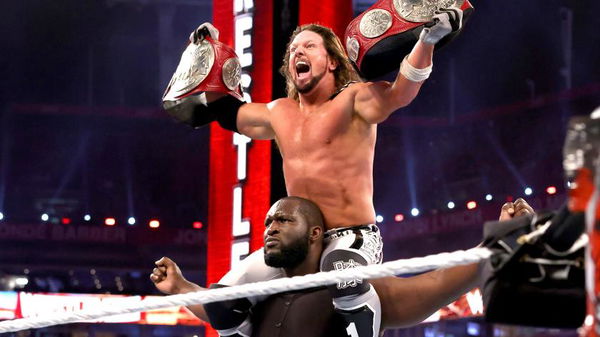 ---
---
AJ Styles and Omos have really brought new life into the WWE Tag Team division with their shenanigans and are doing good justice to the Raw Tag Team titles. The two have proceeded unopposed but now may have some trouble sown the end. 
ADVERTISEMENT
Article continues below this ad
Over the past few weeks, the unusual team of Randy Orton and Riddle has raised some eyebrows. The two men, formerly rivals, have agreed to form a rather hilarious team and have been humbling established tag teams like The New Day. 
ADVERTISEMENT
Article continues below this ad
Styles and Omos realize that they may soon have to defend against this worthy duo that has been climbing up the ladder. The thought irks them now more than ever.
Riddle may have used the RKO to pick up the victory last week on Raw. But Orton used the Bro Derek for the win this week, which means the two are really gelling as a tag team. Their rivalry has turned into a very entertaining friendship that has not gone unnoticed by the Raw Tag Team Champions. 
However, the two seem confident that they can take down RK-Bro. At least, it seemed that way on Raw Talk. Omos openly stated that AJ Styles is a legend, a legend of legends, and believes that he is enough to stop Randy Orton. 
AJ Styles and Omos may be underestimating Randy Orton and Riddle
When it comes to Riddle, Omos, who is sure of his abilities, knows he has the advantage going in. As of now, the crucial combination of brute strength with aerial prowess gives Styles and Omos the advantage, but we know just how effective the RKO can be in mid-air moments. 
ADVERTISEMENT
Article continues below this ad
AJ Styles may be the legend, but there's a reason they call Randy Orton 'The Legend Killer'. If the two tag teams actually square off, AJ Styles is arguably the weak link on his side, given that Randy has pinned him before through an RKO in mid-air. 
Riddle, on the other hand, may not be physically capable enough to take on Omos, but more than makes up for it with his spirited offense. If motivated, he can take the giant down, at least momentarily. This would give Orton enough time to capitalize.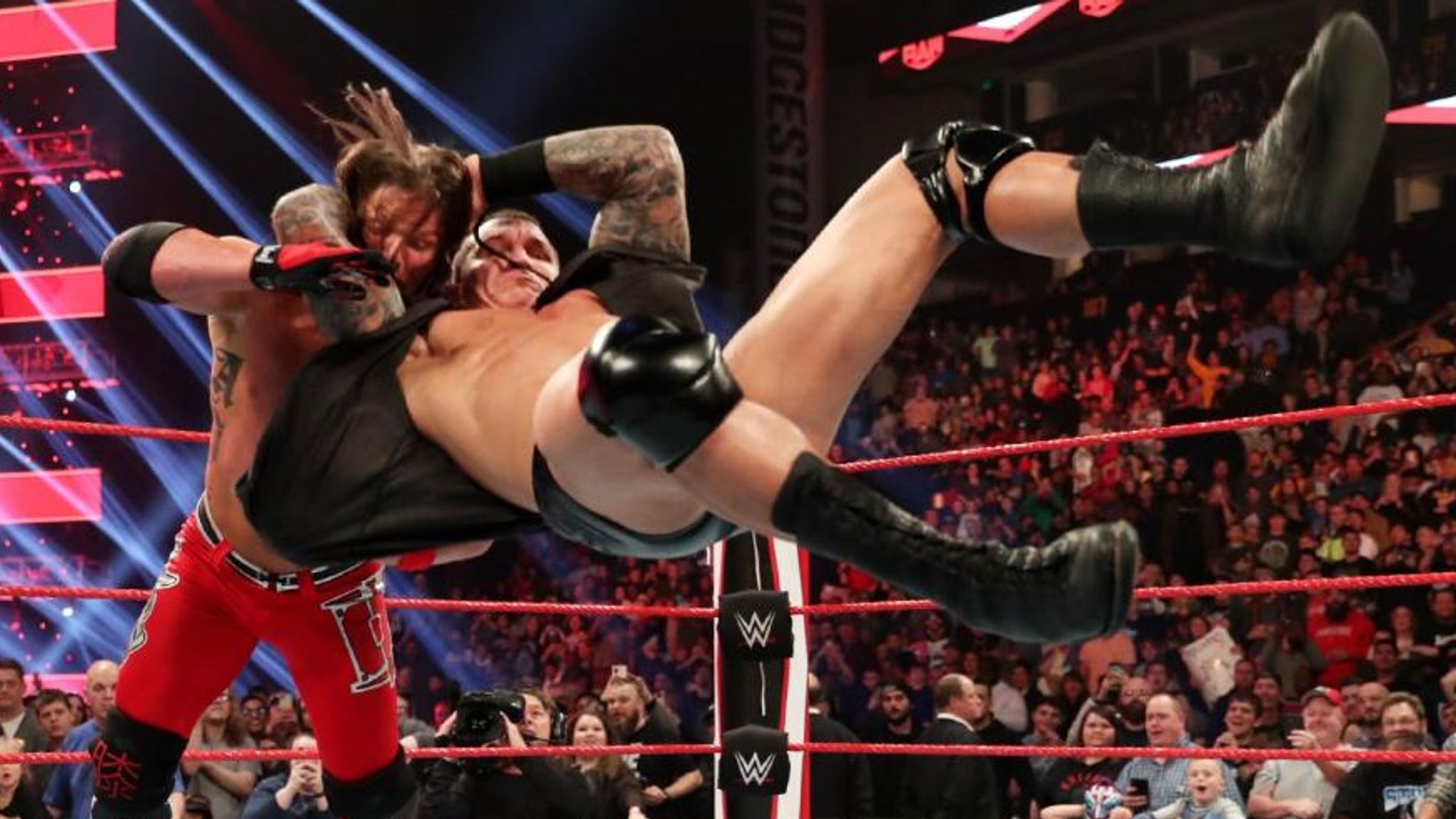 ADVERTISEMENT
Article continues below this ad
AJ Styles and Omos also shouldn't forget that even Riddle can use the RKO, which means that any match against them would effectively be a no-flight zone.