"All the Girls Were Cluttering Me!"- WWE Legend Victoria Details an Interesting Story on Royal Rumble Return
Published 02/10/2021, 6:39 AM EST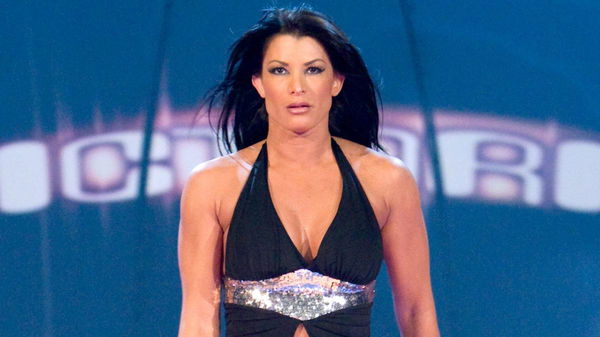 ---
---
Victoria made a surprise entrance in the Women's Royal Rumble 2021 a week ago and reminded us just how proficient a wrestler she is. It's always great seeing a veteran step back into the ring, and it turns out there was a lot of backstory behind her time in the ring than we saw.
ADVERTISEMENT
Article continues below this ad
Apparently, every Women's star in the ring wanted a piece of the action with the WWE legend and kept coming at her to be taken down. In a recent interview, Victoria revealed how she was the center of focus in the ring during the Rumble.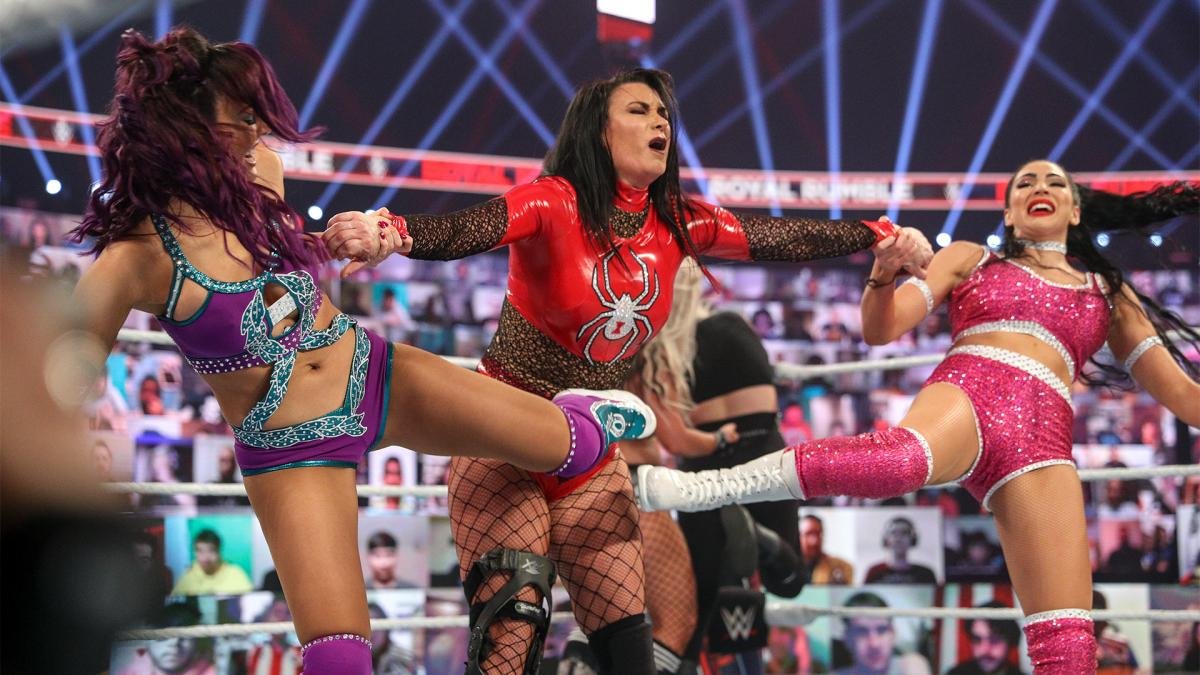 ADVERTISEMENT
Article continues below this ad
"The girls were like, 'Can you give me a move? Can you give me a move? I want to take a move,' and I was like, well, I wasn't used to it. I got in the ring, like, and all the girls were cluttering me!" said Victoria.
"I'm like 'Am I bumping? Are you guys talking to me?' And then when I'm putting up Peyton in the Widow's Peak, all the girls you saw lineup going, 'Can you give me that Widow's Peak? Can you give me that Widow's Peak?' It was so freakin' awesome." 
The former WWE Women's Champion did not expect the locker room to be so open and friendly to her. She assumed they would be disgruntled because of her taking up the spot of a full-timer, but she was treated in a very welcoming way. 
Victoria recalled meeting Bayley as a young fan
The former women's champion revealed how the locker room was glad to have their childhood hero back in action and was eager to test her out in the ring. Victoria then recalled that Bayley did in fact come to her for an autograph when she was a young girl. 
"And like Bayley, remember coming to autograph signings? Maven, I was with Maven. And then I was with Edge on one and you hear a girl going 'I'm going to be a wrestler just like you' but you hear that all the time," said Victoria. "And they don't put the work in, they don't know you have to move to this place and give up your family. You know that sacrifice you do?"
ADVERTISEMENT
Article continues below this ad
"And Bayley was like, she and Ruby kept on coming up like do you want to go over everything like do you have it? They were just so like, just helpful and just making me feel calm," revealed Victoria.
It was quite a memorable return appearance for Victoria. Furthermore, it also threw light on how the locker room has changed over the years. Surely, there is a lot more growth space where both, veterans and young stars can thrive in the industry.
ADVERTISEMENT
Article continues below this ad