5 Major Surprises That Could Take Place at WWE WrestleMania 37
Published 04/10/2021, 2:57 PM EDT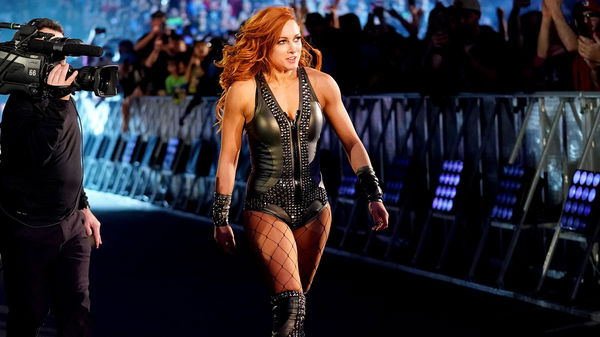 ---
---
WrestleMania is the grandest stage of them all, and things could never have higher stakes as the biggest Superstars settle their rivalries in the ring. As we have some huge championship clashes, there are bound to be some surprises that no one sees coming. 
ADVERTISEMENT
Article continues below this ad
As WWE fans, we know better than to expect everything to go according to the match card, and there will undoubtedly be some plot twists, say a return or a massive heel turn?
ADVERTISEMENT
Article continues below this ad
Here are some of the biggest surprises that could take place at WrestleMania 37. 
1.The Prodigal Man- Becky Lynch Returns
'The Man' has been absent for nearly a year, and fans want her back now more than ever. Becky Lynch and her husband Seth Rollins welcomed a daughter to this world last year in December, and while Rollins has returned, Becky has chosen to take care of her child. 
However, in a recent post on Instagram, the former Raw and SmackDown Women's Championship teased a return in a thinly-veiled code that read 'NIGHT ONE'. 
Fans mustn't get too excited because she did a similar thing for Royal Rumble this year by tweeting a picture of the Gorilla curtain. She didn't end up walking through them and later explained how it had nothing to do with the Rumble, implying a prank on the WWE Universe. 
2.Slaying the Giant- Shane McMahon wins
Shane McMahon has made himself a human punching bag for Braun Strowman's wrath and may be forced to swallow his words at WrestleMania.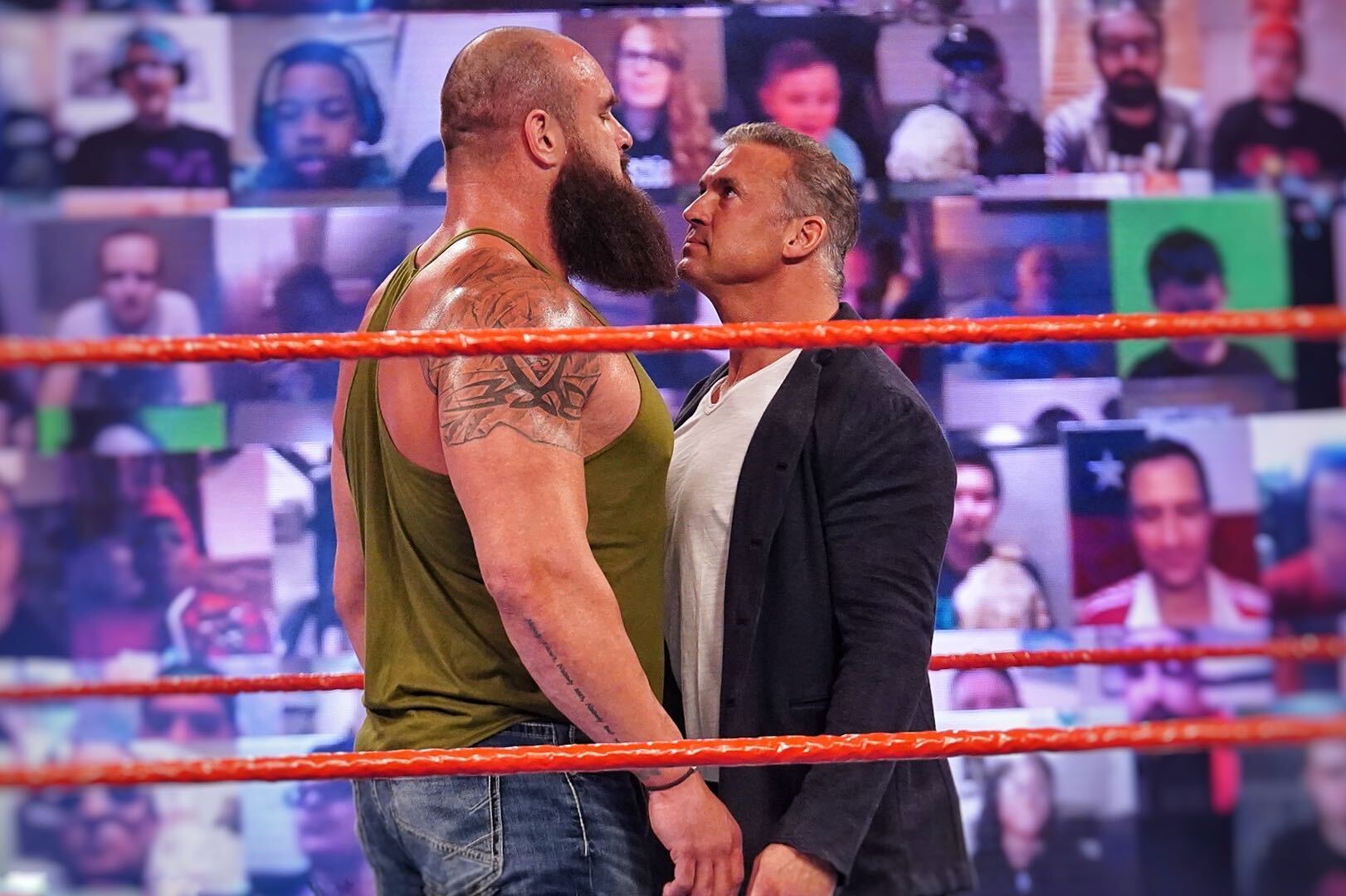 However, Shane has his record of bringing the fight to opponents bigger than him, and he does have a huge aerial advantage over 'The Monster Among Men'. For one of the biggest upsets, we could see McMahon sealing the win with a huge elbow drop from the top of the Steel Cage.
3.Suplex City Ascension- Brock Lesnar returns
Although it is a long shot, we could see Brock Lesnar return at Mania. Given the fact that his return wouldn't make such an impact on the Roman Reigns vs Edge vs Daniel Bryan conundrum, he may target Bobby Lashley and Drew McIntyre, signifying a call for the rematch he never got.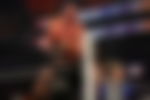 It is highly unlikely that WWE brings back such a big name for the opener of the event, but we can only hope. Brock hasn't been seen since WrestleMania last year so it would only be right that he returns now.
4.You can see me- John Cena comes home
The 16-time World Champion has repeatedly assured us that his filming schedule won't allow him to appear at Mania, but we think he may just show up as a commentator or guest star. 
John Cena has been working as his character Peacemaker in Suicide Squad 2 and will continue filming for different projects throughout the year. Even an appearance from Cena would mean a lot and many fans are still holding on to this one.
ADVERTISEMENT
Article continues below this ad
5.Rowdy WrestleMania- Ronda Rousey Returns
A majority of the WWE fanbase had written this former Raw Women's Champion off after she detailed her painful back issues and how she was a lot more comfortable at home with her family. It seemed as if WrestleMania 35 was the last match of the dominant Ronda Rousey, until earlier this week.
ADVERTISEMENT
Article continues below this ad
Speaking on The Colin Cowherd Podcast, WWE President Nick Khan mentioned that Ronda Rousey was going to make a return soon which raised a lot of eyebrows in the WWE Universe. He also mentioned Becky Lynch in this which fuels the fire of these major WrestleMania returns.
Trending Stories