"I'll Take Lesnar Whenever, Wherever"- WWE Superstar Issues Open Challenge to Brock Lesnar
Published 01/15/2021, 10:22 AM EST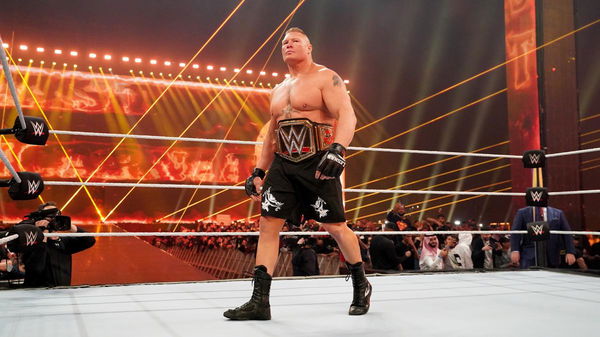 ---
---
On the anvils of Raw, a deep fire is burning and there is one fight that keeps evading fans. This is the very showdown that the WWE Universe wants to see- Brock Lesnar vs Bobby Lashley. 
ADVERTISEMENT
Article continues below this ad
The two behemoths facing each other would be a showdown in every sense of the word. Two powerhouses against each other is something fans want to see and this will be nothing short of a colossal engagement. 
It seems like one of the two is ready for the brawl. In a recent post on Twitter, WWE United States Champion Bobby Lashley himself issued an open challenge to his dream nemesis Brock Lesnar as you can see below. 
ADVERTISEMENT
Article continues below this ad
While Lashley addressed Riddle in this tweet, he re-established his clear vision to fight 'The Beast Incarnate' in the future. He intends on doing so after getting through Riddle. 
Bobby Lashley has dreamed of fighting Brock Lesnar for years. Ever since he began his second stint in WWE, he has mentioned it time and time again. 
Bobby Lashley constantly calls Brock Lesnar out for the dream match
Calling Lesnar out multiple times, Lashley has tried every form of instigation but to no avail. 'The Beast Incarnate' is always pre-occupied with another feud. 
Right now, Lashley has been built into a dominant star by WWE as part of the Hurt Business. With MVP by his side, Lashley has run rampant on Raw. If his push continues, he will surely be the big force we once knew in ECW.
ADVERTISEMENT
Article continues below this ad
However, he has never got to face Lesnar inspite of his many requests. Brock is currently at home on hiatus until WWE calls him back again. This means that 'The All-Mighty' will have to wait a little longer.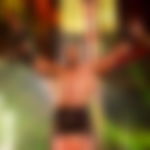 Brock Lesnar has faced the best the business has to offer and even broke The Undertaker's legendary streak. He is surely looking at Lashley very closely and will undoubtedly accept his offer sometime in the future. 
ADVERTISEMENT
Article continues below this ad
It's really all up to Vince McMahon now. Lashley is blasting his way through and Lesnar is a return waiting to happen. The two will definitely meet somewhere down the road in what will result in one of the biggest showdowns in WWE history.