Booker T Reacts to WWE Finally Giving Cesaro a Huge Opportunity at WrestleMania 37
Published 04/05/2021, 2:22 PM EDT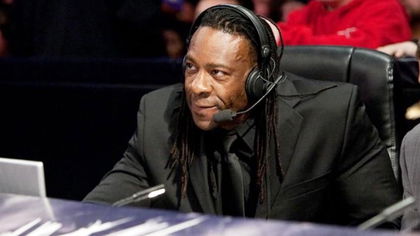 ---
---
WWE fans are thrilled that Cesaro is finally getting the spotlight he deserved and the Swiss man is booked to fight Seth Rollins at WrestleMania 37, a few weeks from now. 
ADVERTISEMENT
Article continues below this ad
Fans are not the only ones excited about this match, and it seems as if WWE legend Booker T is also on Cesaro's side heading into the fight. Speaking on the Hall of Fame podcast, Booker touched on his admiration of 'The Swiss Superman'.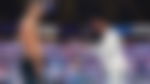 ADVERTISEMENT
Article continues below this ad
"I'm a Cesaro guy. I respect Cesaro to the utmost. He's a guy that I can't wait to see get his time to shine," Booker admitted. "It's gonna happen for him and we've talked about that many, many times, you know, and I just always tell him 'Man, just be patient, don't don't get frustrated,' I mean, because, you know, talent cream rises to the top."
"He's definitely gonna rise to the top at WrestleMania. He's in now with the perfect partner in Seth Rollins. Seth Rollins, a guy that works at a very, very high level, WrestleMania has always been that that stage, you know, for the wrestler to go out and perform at the highest level."
Booker T believes Cesaro has everything he needs to deliver
Booker T is convinced that Cesaro will come out looking good is certainly the man for the hour.  
"I don't think he's gonna have any problem going out there and delivering, having the perfect heel in Seth Rollins."
ADVERTISEMENT
Article continues below this ad
"The fans know their job, referee knows his job, we know our job. We're gonna go out and have a Wrestlemania match that hopefully, we both will remember for the rest of our lives. That's what I'm looking forward to in this match."
There is no big backstory to Seth Rollins vs Cesaro since the match was put together just a week ago when the former attacked Shinsuke Nakamura, Cesaro's partner. This hasty storyline may not have had the best buildup but can account for some of the best Wrestling you'll see at Mania.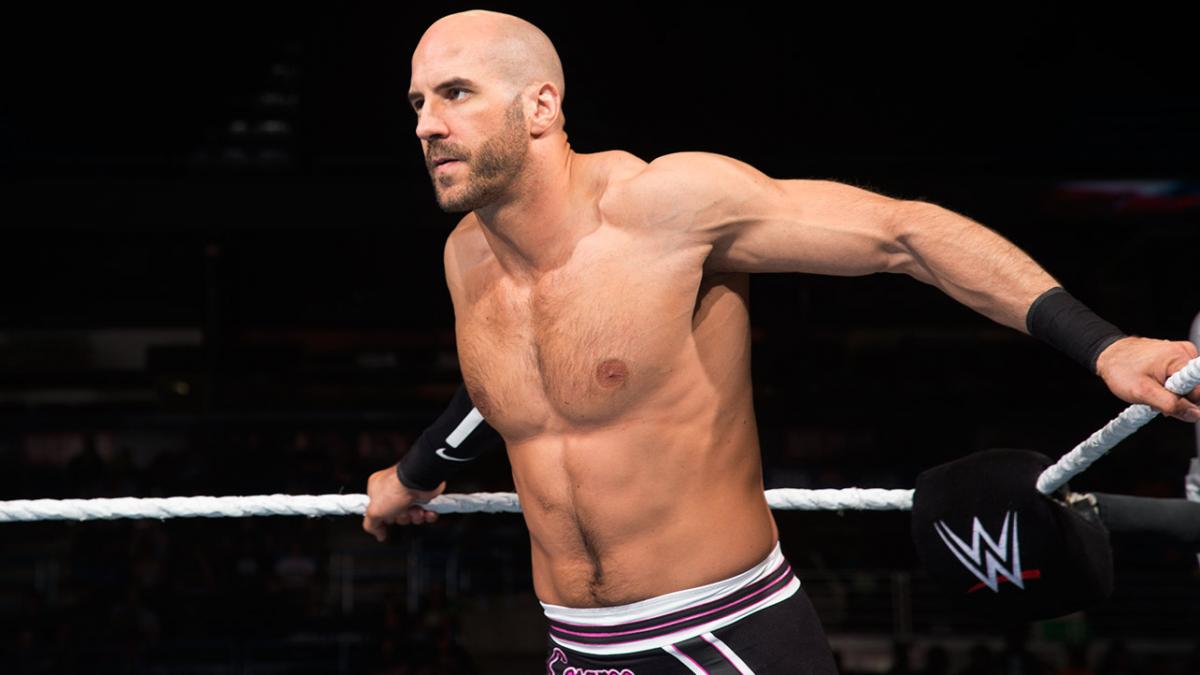 ADVERTISEMENT
Article continues below this ad
WWE has been struggling to finds defining role for 'The Swiss Superman' and now we may finally see him emerge from talent to elite. Booker T predicted it, and with a man like Seth Rollins on the other side of the ring, Cesaro can't really go wrong.