"Best Heels in the World"- WWE Hall of Famer JBL Praises Jake and Logan Paul
Published 04/28/2021, 11:12 AM EDT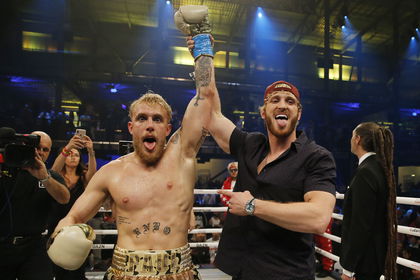 ---
---
The highly anticipated fight between Jake Paul and legendary boxer Floyd Mayweather has finally been announced for Sunday, June 6 this year at the  Hard Rock Stadium. The YouTuber turned Boxer has finally got his fight and will get to see the unbeaten Mayweather a little over a month from now. 
ADVERTISEMENT
Article continues below this ad
Although the majority of the combat sports fanbase despises Logan ad Jake Paul, they have been making the big bucks over the years with highly popular fights that, regardless of the result, make them leave with a huge paycheck. 
In a recent post on Twitter, WWE Hall of Famer John Layfield, popularly known as JBL, praised the Paul brothers for their role as heels and selling fights to the audience. 
ADVERTISEMENT
Article continues below this ad
Who says you can't get heat these days? Best heels in the world-the Paul brothers, and they both are getting paid. Heat sells-it ALWAYS has. https://t.co/egdqVRtqYJ

— John Layfield (@JCLayfield) April 28, 2021
As a full-blown heel himself, JBL acknowledged the fact that Jake and Logan Paul have been getting the audience to hate them, which stamps them off as perfect bad guys. The boos that they get fuel the anticipation for the fight and everything is just a build-up to the entertainment aspect of it. 
JBL may be justified in his claim over the Paul brothers
Calling them the best heels in the world is only apt for the work they have done, playing the role of YouTubers imposing themselves in the fight business, getting the audience to boo them, and really working to sell a fight. In the end, selling tickets is what they do and they get the job done.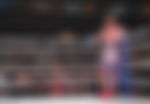 Jake Paul showed up at UFC 261 and audaciously demanded that Dana White pay up the 1 million he jokingly said he was placing on Ben Askren winning the boxing match. UFC legend Daniel Cormier even threatened to hit Paul, really getting the crowd into the moment. 
ADVERTISEMENT
Article continues below this ad
Jake Paul was booed profoundly at the event and if it was WWE, every critic would say 'Job well done'. Logan Paul does not have a promising boxing record and has no business picking a fight with one of the greatest boxers in the history of the sport.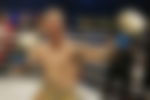 However, he seems to be following the tracks of Conor McGregor in challenging Mayweather and the crowd will get to see what they have been waiting for. That being said, even if Logan gets beaten to a pulp or knocked out, he gets to walk away with a huge payday and that is why he and his brother have been the perfect heels.
ADVERTISEMENT
Article continues below this ad