Boxing World Champion Demetrius Andrade Blasts WWE for Mishandling Baron Corbin
Published 01/20/2021, 7:59 AM EST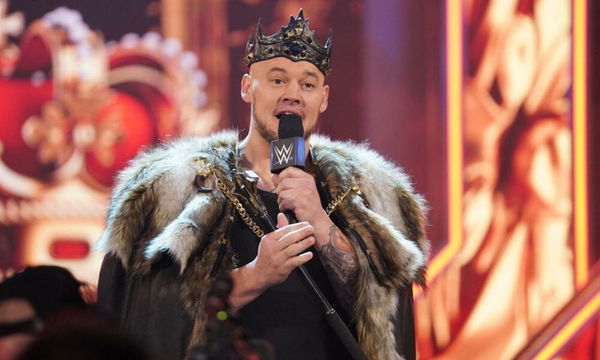 ---
---
It is really quite the spectacle when famous personalities comment on WWE and its content. On Raw Legends Night, singer Cardi B actively engaged in a Twitter exchange with WWE Superstars. This time around, American Professional boxer Demetrius Andrade had something to say. 
ADVERTISEMENT
Article continues below this ad
In a recent tweet, Andrade critiqued WWE's handling of Baron Corbin. The boxer stressed how a giant like Corbin must be booked with other giants rather than short Superstars. 
ADVERTISEMENT
Article continues below this ad
Demetrius Andrade wanted to explain how big men must face wrestlers their own size to make it a huge battle that would benefit both Superstars. However, the boxer failed to appreciate the context here.
Baron Corbin was fighting the favorite underdog Rey Mysterio
The man that Corbin is fighting in the picture is none other than WWE legend Rey Mysterio. No WWE fan is a stranger to the exploits of Mysterio and how the high flyer can humble the tallest of opponents. 
Despite his height disadvantage, 'The Master of the 619' more than makes up for it with an impressive and flexible skillset. He is able to turn the opponent's height and size against him. 
Rey Mysterio even won the Royal Rumble by eliminating Triple H and Randy Orton, who were the final contestants along with him. Apart from this, he also has a famous history with WWE. 
Mysterio is a 1-time WWE Champion, a 2-time World Heavyweight Champion, a 3-time WWE World Cruiserweight Champion, a 2-time WWE Intercontinental Champion, and a 4-time WWE Tag team Champion
Demetrius Andrade was right in his judgments
Although, inspite of this slight misunderstanding, Demetrius Andrade is dead right in his statements. WWE has mishandled the booking of Baron Corbin to a large extent. 
Corbin really did not take the momentum of 2019 into 2020. The Superstar was completely sidelined and fans have probably forgotten he was even on the show. Poor booking has led to his gimmick being exhausted. 
ADVERTISEMENT
Article continues below this ad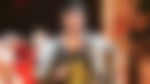 As King Corbin, the character has not played his heel role to perfection. WWE has not used him for a match on SmackDown or Raw for a while now. 
ADVERTISEMENT
Article continues below this ad
With a man of Corbin's size and athleticism, WWE really needs to watch out for him. Perhaps he would do much better fighting someone his size in order to actually sell his character.