Braun Strowman Shares Hilarious Picture of Early Days in WWE
Published 03/29/2021, 11:37 AM EDT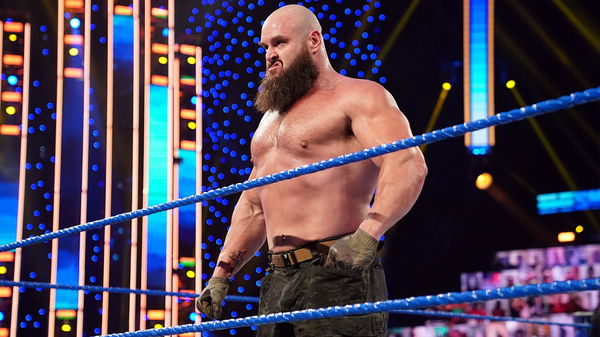 ---
---
The WWE Universe is accustomed to seeing Braun Strowman share pictures and videos of his brilliant workout progress during the lockdown. And it's safe to say that he has traversed some distance since his debut in WWE as part of the Wyatt Family. 
ADVERTISEMENT
Article continues below this ad
However, in a recent post, 'The Monsters Among Men' gave us a solid transformation proof, with his pictures as a talent in the performance center.
In a recent post on Instagram, Strowman shared one of these pictures as a throwback to his original ring attire. 
ADVERTISEMENT
Article continues below this ad
Fans thought this was hilarious, and WWE Hall of Famer "Stone Cold' Steve Austin even joked that he should sport this attire in his WrestleMania match against Shane McMahon which will take place in a few weeks. 
Braun Strowman, as mentioned above, has made a lot of progress in his workout goals during the year-long lockdown period. He has lost almost all additional fat on his body and the hunk of a man we see on Raw every week is pure muscle. 
The former WWE Universal Champion has been getting stronger and is truly pulling his weight in the business. In recent years, 'big guys' don't really go on for long stints in the company due to their inability to perform different kinds of spots.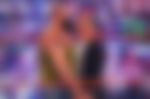 Braun Strowman resembles The Undertaker in agility-for-size movements
The last relatively big men to actually form a lethal combination of size and agility were The Undertaker and Kane, both of whom have stepped away from the ring. Strowman may just be the next in line to this sort of role. 
ADVERTISEMENT
Article continues below this ad
Ever since he lost that additional weight, Braun has been able to move around a lot more and is faster, stronger, and far more agile than he used to be. He can also perform various spots that most men of his height and size find impossible to do. 
Although he hasn't really been booked well following the end of his Universal title reign, the future does look bright for 'The Monster Among Men'. The match against Shane McMahon is not quite what fans wanted to see but could surprise a lot of viewers.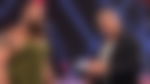 ADVERTISEMENT
Article continues below this ad
Shane McMahon has always performed high-risk spots which will surely make this match a spectacle. This rivalry could be just what Braun Strowman needs to re-establish himself as one of the top talents of the WWE Universe.