BREAKING: WWE Legend Big Show Joins AEW
Published 02/24/2021, 12:21 PM EST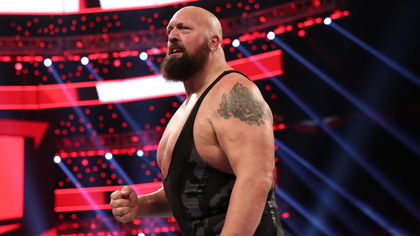 ---
---
A good part of America is freezing, and it looks like hell has frozen over as well. In a shocking announcement, AEW has revealed that WWE Superstar Big Show is now an All Elite! 
ADVERTISEMENT
Article continues below this ad
Coming out of nowhere, the promotion announced the major signing on Twitter in the morning, sending shock waves throughout the wrestling world.
Big Show, a man who has been a star for WWE for decades, probably saw the better line for his character and hence decided to switch sides. 
ADVERTISEMENT
Article continues below this ad
The implications of this for AEW are huge. The promotion has been criticized for sailing on dead water for months now, but has taken a huge leap forward with this announcement. 
The coming of Big Show to AEW only further cements the main roster of the promotion, which has had a void of late. The abundance of younger talents needs a variety of established stars to choose from, which is why Big Show can do so much. 
Show has not been used efficiently by WWE over the past few years, and his coming to AEW could be a breath of fresh air. He has managed to put over some big WWE stars like Braun Strowman and has been a major contributing factor in storylines. 
Unfortunately, Big Show using that same name as he enters AEW is highly unlikely since WWE will probably not let go of that trademark. As of now, he is Paul Wight and will wrestle under that name. 
Big Show vs Shaquille O'Neal is more or less a given now
NBA legend Shaquille O'Neal's appearance on AEW was announced weeks ago, and Cody Rhodes hinted out at a potential match between him and Big Show and actually veiled a hint at the signing in his recent interview. 
ADVERTISEMENT
Article continues below this ad
With Show's arrival, there isn't a doubt about what is set to go down. It is surely going to be Big Show vs Shaq, the match that never happened in WWE. It is considered a dream match by many and will undoubtedly draw in viewers.
The only negative that comes out of this deal is that AEW has yet another WWE product under its belt. The promotion's only shortcoming is its signing of a majority of former WWE stars. Signing Big Show is not a step in the other direction.
ADVERTISEMENT
Article continues below this ad
However, the giant has a lot of fight left in him yet, and we can't jump to conclusions until we see exactly how he performs in AEW and how Tony Khan plays this card.