From Bayley to John Cena- Major WWE Superstars Who Don't Have a Match for WrestleMania 37
Published 04/03/2021, 11:19 AM EDT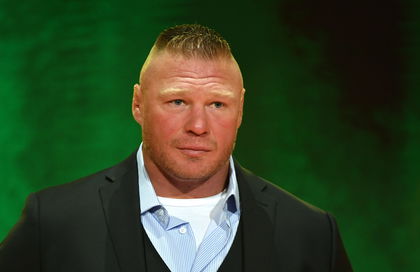 ---
---
WrestleMania season is right at the doorstep, and Superstars are raining for one of the best nights of their careers. As storylines reach their climaxes, there is a lot of history that could be made at the grandest stage of them all. 
ADVERTISEMENT
Article continues below this ad
However, there are a lot of big names that won't be making history at WrestleMania 37. These unlucky stars haven't been booked yet for the card and have been left out by WWE heading into the show. 
ADVERTISEMENT
Article continues below this ad
1. Becky Lynch
WWE's most popular female Superstar isn't going to be there at WrestleMania and is still on maternity leave following her pregnancy announcement last year. Her last match was at WrestleMania 36 in a successful title defense against Shayna Baszler.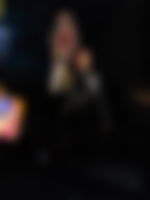 Fans expected 'The Man' to return just in time to reclaim the Raw Women's Championship, but it seems Becky has decided to wait it out. Becky did hand over her title to Asuka peacefully after finding out about her pregnancy, ending a whopping 399-day reign. She will come back undoubtedly for the belt but not at WrestleMania.
2. Charlotte Flair
WWE's most decorated female Superstar of all time will have to stay out of the action this year after testing positive for COVID-19. Charlotte returned after a 6-month absence from WWE to pair up with Asuka only to turn on her later. 
She was initially booked for a match against Asuka at WrestleMania, but this setback forced her to abandon that storyline trajectory. Rhea Ripley has efficiently filled the gap and fans are glad to see her finally getting the push she's deserved. 
3. Bayley
Perhaps one of the biggest drops this year for Mania, Bayley has found herself without an opponent and will have to sit out. Given the fact that she pulled off her heel role perfectly and was a key part of SmackDown viewership last year, Bayley really should have got her match. 
However, with Sasha Banks feuding with Bianca Belair and every other potential opponent already involved otherwise, Bayley finds herself out of options. A tragic omission, yet we expect to see her back to her best after the event. 
4. John Cena
It isn't WrestleMania without John Cena, but this time it will have to do. The 16-time World Champion has been locked down with his filming schedule and will not be able to make an appearance at the grandest stage. 
ADVERTISEMENT
Article continues below this ad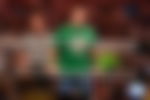 Although fans speculate he may just show up, he has confirmed that it will not be possible, reconfirming his filming commitments. 
The three other names are Brock Lesnar, Aleister Black, and Goldberg. The former is still on a hiatus and there are huge expectations linking him to an appearance on the Raw after Mania.
ADVERTISEMENT
Article continues below this ad
Goldberg, on the other hand, won't be at WrestleMania, but he does still have one more match he is obligated to perform in as per his contract. Aleister Black has been called out for a match by Murphy, and his return could be on the cards although nothing is confirmed yet.