Chris Jericho Defends WWE Hall of Famer Mark Henry Following Ryback's Shocking Revelations
Published 01/19/2021, 8:14 AM EST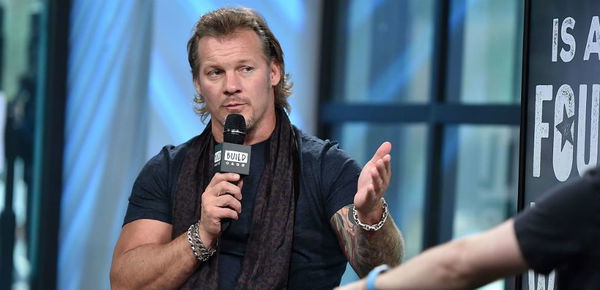 ---
---
The wrestling world witnessed a huge altercation last night between WWE Hall of Famer Mark Henry and former WWE Superstar Ryback. The 2 exchanged heated opinions on one another, and Ryback accused Henry of being a slacker. 
ADVERTISEMENT
Article continues below this ad
In a Twitter response to Henry's all-out attack on him, Ryback shared some revealing backstage stories on Henry. The former WWE Intercontinental Champion revealed how Henry fell asleep before their WrestleMania match and the reason why John Cena did not want to work with him. 
Thank you for the love and support against @themarkhenry We will see where things stand in the next 10-15
years and it won't be for @wwe Mark has been a paid puppet for a long time and I will continue to speak out against @wwe evil ways. -Skippy Sheffield

— The Big Guy (@Ryback) January 18, 2021
ADVERTISEMENT
Article continues below this ad
Defending Mark Henry was AEW Superstar Chris Jericho. The former AEW Champion cleared the air by informing fans that Henry worked hard too and was not the lazy slacker that Ryback described him as. 
He also mentioned that the big man attacked him in his hotel room once. As a fellow wrestling veteran, Chris Jericho appreciates the effort Mark Henry put in to get where he is today. 
For the record, @TheMarkHenry is a great worker, a true gentleman & STRONG AF for reals!! He also made all the towns & ate all the crow for years…until he figured the shit out and became a TRUE main event star for the @wwe! He also attacked me in a hotel room once…grrrr! 🤩

— Chris Jericho (@IAmJericho) January 19, 2021
Jericho worked with Mark Henry on multiple occasions and holds him in high regard. While Jericho's tweet may not have been directed toward Ryback, it does apply to him. 
Mark Henry deeply criticized Ryback on his network
In an interview with Busted Open Radio, Mark Henry let all his thoughts on Ryback run loose. The Hall of Famer tore the former WWE Superstar into pieces and mentioned that he owed the wrestling industry an apology for his conduct in WWE. 
Henry also emphasized the fact that Ryback executed his moves with the utmost force, without taking into account the damage it could do to the recipient. In short, Henry implied that Ryback refused to understand the 'entertainment' part of the business. 
Ryback stormed into retaliation and accused Henry of being paid to say such derogatory things about him. He then went on to reveal some stories from his time in WWE, exposing Henry's allegedly poor work ethic.
ADVERTISEMENT
Article continues below this ad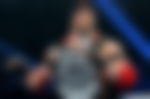 Mark Henry has not responded to any of this yet and stands by his remarks against Ryback. No other Superstar, former or current, has taken part in the altercation and has let it boil over. 
ADVERTISEMENT
Article continues below this ad
Ryback continues his crusade against WWE following a bitter exit and hopes to join a rival promotion like AEW to lead the fight from the front.