"WWE Threatened Me"- Ryback Goes Into Legal Battle With Vince McMahon
Published 09/18/2020, 8:33 AM EDT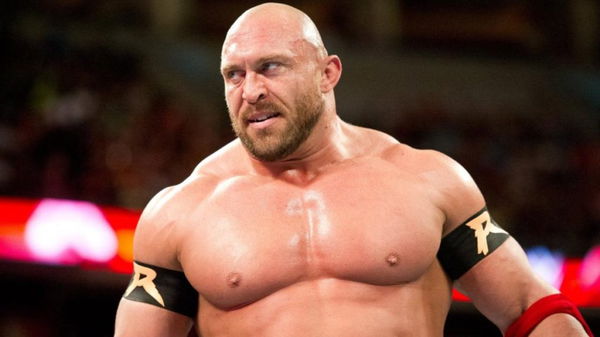 ---
---
WWE has had a lot of disagreements with its former Superstars, who often take the company to court. Some of these cases are settled quickly by paying off the accuser. This time, WWE seems to be in a much deeper situation with Ryback.
ADVERTISEMENT
Article continues below this ad
In a recent post on Twitter, the former WWE Superstar announced that he will be involved in a legal battle with the company over trademark problems. He intends to show no mercy.
The trademark case has begun with @wwe and @vincemcmahon and can go upwards of 20 months. While unfortunate they choose to not let this go, it gives me great joy beating them every step of the way. I will win this and hope to be forever erased from that company. @FMMNutrition 🙏

— The Big Guy (@Ryback) September 17, 2020
ADVERTISEMENT
Article continues below this ad
Ryback was involved in a lot of problems with WWE towards the end of his career there. As per 'The Big Guy,' WWE denied his claims to compensation for a botched ankle injury among others.
He claims that he had a lot of lucrative opportunities outside WWE. However, the company refused to let him probe into them.
.@wwe threatened me creatively multiple times in signing contracts and in dropping a multi million dollar malpractice case against botched ankle injury. Denied multiple opportunities outside @wwe and we all saw what they did on air. The games end here, and the future will improve

— The Big Guy (@Ryback) September 17, 2020
Ryback was an absolute beast when he first joined WWE. He was fed the best superstars in the business and he steamrolled all of them. He was on the hot path to being the WWE Champion, when it all started to go wrong.
Ryback blames CM Punk for his WWE career failing
Then, WWE Champion CM Punk was in a feud with him and didn't quite like Ryback's style of wrestling. Informing the authorities that he no longer wanted to wrestle with his opponent, WWE canceled the storyline.
ADVERTISEMENT
Article continues below this ad
This abrupt ending saw Ryback's false fall straight out of the sky. The long descent over the next few years saw the once-dominant Superstar become fodder for the developing ones.
Ryback finally left WWE in 2016 after a series of altercations with the company. To this day, he maintains his bitterness towards his former employers.
ADVERTISEMENT
Article continues below this ad
Further, he still awaits an apology from CM Punk. He directs the sole reason for his failure in WWE to "The Best in the World" and his behavior during their storyline.
We will soon see this legal battle unfold and Ryback intends to take WWE for everything its got. We are yet to hear more from WWE about this, but for now its "Feed Me More" time for Ryback.