Dolph Ziggler Trolls Former WWE Superstar Ryback on His Birthday
Published 11/11/2020, 12:53 PM EST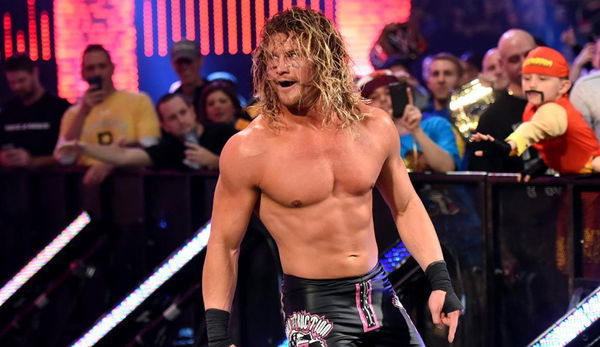 ---
---
Former WWE Superstar Ryback celebrated his birthday today and had a lot of Superstars and fans wish him. However the best wish gamer from WWE's Dolph Ziggler.
ADVERTISEMENT
Article continues below this ad
In a recent post on Instagram, the former WWE Intercontinental Champion wished Ryback a happy birthday by sharing a hilarious picture of the two of them in the ring.
ADVERTISEMENT
Article continues below this ad
As you can see above, Ziggler is being dominated as usual, and Ryback seems to be having the time of his life. This was during Ryback's excellent first run in WWE before things went astray with the CM Punk storyline.
Ryback has a lot of hatred pent up in him towards WWE. Following his release from the company. In various interviews, he has expressed his feelings explicitly towards Vince McMahon and the way he runs things
Ryback fully intends on joining AEW and heading the completion again WWE that has long stood as the major viewership holders in the Professional Wrestling industry.
The rise of AEW has really given WWE something to worry about. It has already managed to overtake NXT. While the competition on Wednesday nights is still hard, we can expect AEW to overtake the 1 million mark soon.
Ryback will be more than delighted to be the man who makes this happen. He is willing to work in any machine that opposes WWE and feels right at home in AEW.
Dolph Ziggler is also being vastly underbooked by WWE
Dolph Ziggler on the other hand has been badly underbooked for his talents. Keeping himself consistent and fit, it is nearly criminal that he is made to lose almost every match he competes in.
ADVERTISEMENT
Article continues below this ad
Ziggler may not get another big opportunity at WWE and there were a lot of fans that believe he was going to make the switch to AEW. 
Once known for his in-ring charism that could match up to a young Shawn Michaels or Chris Jericho, Dolph Ziggler could make it big at AEW which would undoubtedly give him a decent booking.
ADVERTISEMENT
Article continues below this ad
Perhaps Ryback and Ziggler could link up sometime in the forte against each other. Either way, it is fun seeing the two maintain their friendship even outside WWE.