Dwayne "The Rock" Johnson's Daughter Reacts to WWE Setting the Fiend on Fire at TLC 2020
Published 12/21/2020, 11:50 AM EST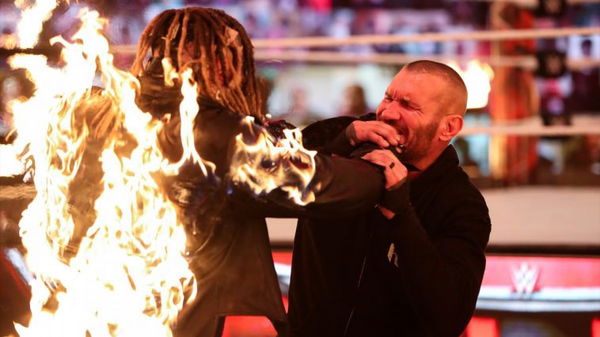 ---
---
WWE fans were taken aback by the brutalities that ensued in the match between Randy Orton and "The Fiend" last night at TLC. Seeing "The Fiend" engulfed in flames surprised Dwayne "The Rock" Johnson's daughter as well. 
ADVERTISEMENT
Article continues below this ad
In a recent post on Twitter, Simone Johnson reacted to the sadistic main event of TLC 2020, which saw two characters unleash their darkest sides against each other. 
ADVERTISEMENT
Article continues below this ad
Johnson is not the only one to talk about this. Throughout the match, fans tweeted over how great the entire thing looked. Although, the fight got its fair share of flak. 
Critics argue that the inferno setting was too stressed and that the announcement of winning by setting the opponent on fire was redundant. 
"The Fiend" on fire was as good as it gets, but the second body the Orton actually set fire to was clearly a prop. A lot of fans noticed this as the camera angle changed. 
According to the storyline, Orton has set fire to Wyatt twice now. He unleashed his characteristic sadistic side on "The Fiend" who attempted to burn Orton alive twice himself.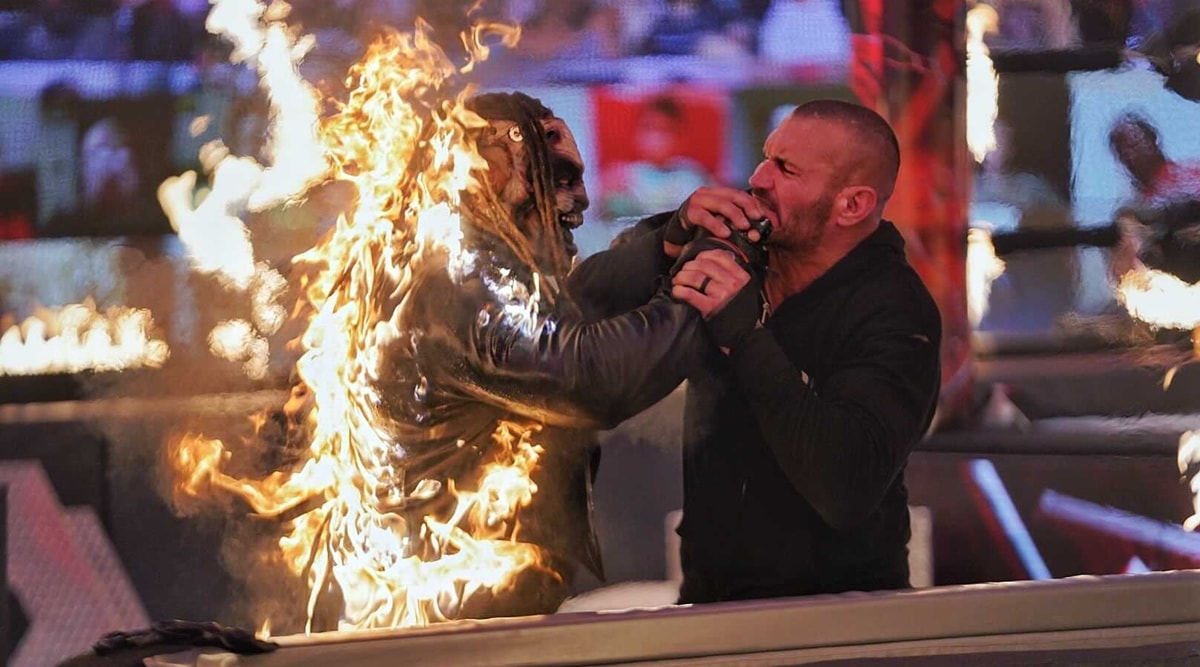 "The Fiend" Bray Wyatt is very much alive
Things didn't go his way, however, and Orton managed to beat him at his own game. 'The Viper' made it out alive and thought that he had ended Bray Wyatt. He thought wrong. 
Wyatt later assured WWE fans that he was very much alive on Twitter by sharing a picture of a cocoon, and thanked Orton. We can all but expect Wyatt to show up today night on Raw. 
ADVERTISEMENT
Article continues below this ad
The character will surely emerge stronger than ever, and Orton has to keep his guard up at all times. 
Unfortunately, the match at TLC fell short in the eyes of many fans who rated the other fights higher. Randy Orton vs "The Fiend" was expected to be in cinematic style, but disappointed viewers in ways. 
ADVERTISEMENT
Article continues below this ad
Apart from the ending and the sparks of brilliance in between, it should have been a card match rather than the main event.