Edge Issues Statement on Christian's WWE Return and His Historic Royal Rumble Victory
Published 02/01/2021, 7:10 AM EST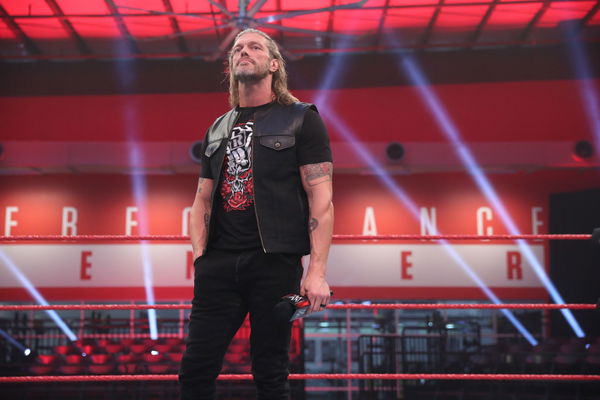 ---
---
If you didn't believe in fairytale finishes, the 2021 Royal Rumble matches would surely have changed your mind. From being retired early in his career, Edge went on to win the match and will headline WrestleMania this year! 
ADVERTISEMENT
Article continues below this ad
'The Rated-R Superstar' shocked the world and pulled off one of the most unlikely feats in sporting history by winning the Rumble. A year ago, no one believed Edge would return to WWE, and he was a ghost to the wrestling world.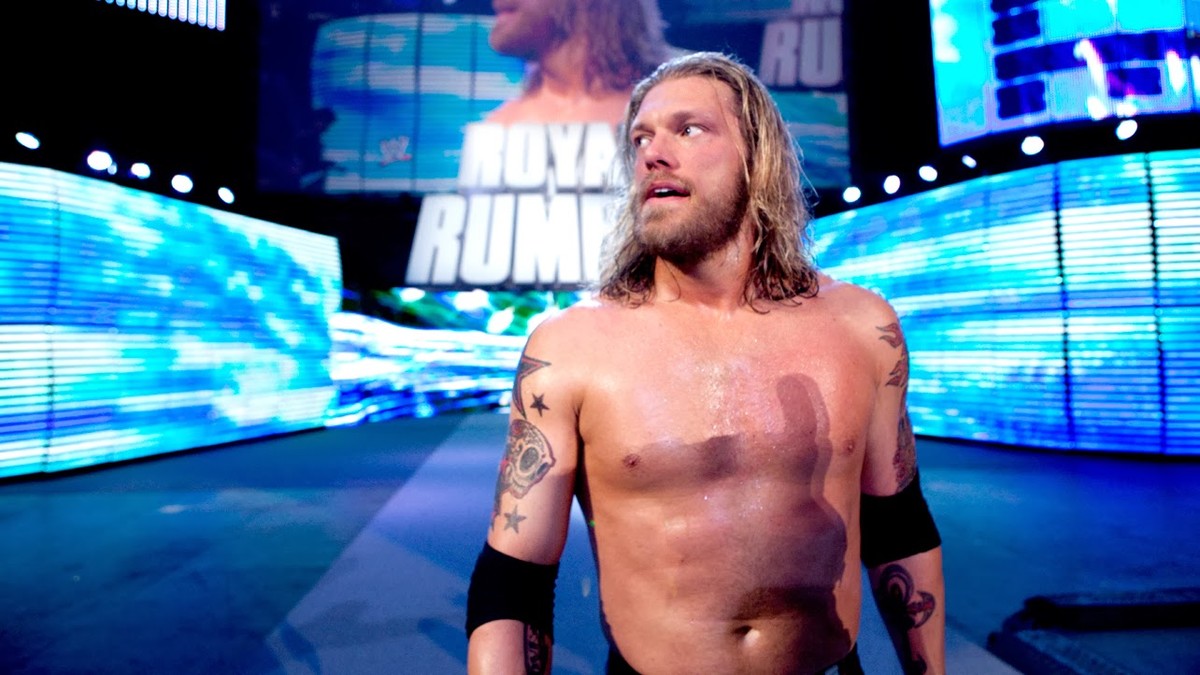 ADVERTISEMENT
Article continues below this ad
However, the former WWE Champion let nothing stop him, making an emphatic return to the ring and overcoming the battle of exhaustion to win. 
In a recent statement backstage following his triumph, Edge revealed the thoughts running through his mind and what the victory meant to him. 
Edge is grateful for the opportunity to wrestle again. He miraculously got to do what he loved after a long period of absence from the ring. 
Edge has fought hard every step of the way
Edge retired in 2011 following a career-threatening neck injury. He was told that his wrestling days were over and if he did compete further, he risked paralysis or even death. 
Edge suffered from Spinal Stenosis and was forced to cut his career short. He bid farewell to fans in an emotional speech informing them of the grim news. 
However, 9 years later, he made the big return which earned him the biggest pop in WWE history. Edge's theme hit at Royal Rumble 2020 and 'The Rated-R Superstar' returned, much to the shock of fans. 
After yet another injury sustained at Backlash last year against Randy Orton, Edge returned to the ring at Royal Rumble. The Superstar entered at #1 and fought through every possible odd to win the entire thing. He is only the third Superstar in WWE history to achieve this feat after Shawn Michaels and Chris Benoit. 
ADVERTISEMENT
Article continues below this ad
He even beat his old foe Randy Orton who played dirty by staying out the entire match because of an injury and entering right at the end. Orton tried to pull off a cunning move but ended up suffering the same fate as Santino Marella in 2011. 
ADVERTISEMENT
Article continues below this ad
Edge will now make his choice of an opponent as he plans to regain a Championship that he never lost. Roman Reigns and Drew McIntyre stand as options for him in what will be yet another uphill battle. The odds never really mattered to Edge, and we can expect him to pull off the impossible yet again.