The Workout Routine Behind WWE Legend Edge's Insane Body Transformation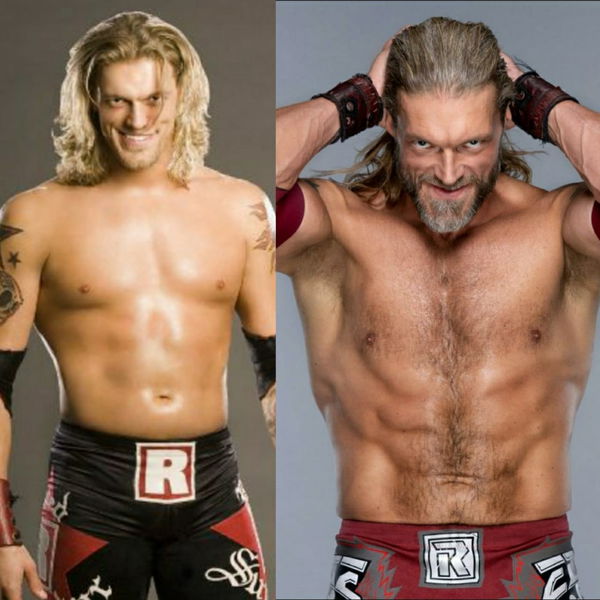 No one in the world expected Edge to return at Royal Rumble 2020, so when he did, everyone was struck like a bolt of lightning. 'The Rated-R Superstar' defied all odds and made his return to professional wrestling after being retired by a career-ending neck injury. 
America's Favorite Video Today
What's even more surprising was the fact that he looked in better shape than ever before. Few could believe what they were seeing- a 47-year-old man with rock-hard abs who was supposed to never wrestle again walking towards the ring. 
ADVERTISEMENT
Article continues below this ad
Everyone immediately wanted to know how Edge came back so strong. The former WWE Champion never had such a well-cut core, even in his prime, but now, he seemed to be ripped. 
This meant that Edge had gone through a different and more focused training routine. The search for this routine became popular and we finally have the answer for you.
Core
 region
Edge never had much of a core, even in the best days of his career. However, he has now made it a priority to work in that region. Apart from a strenuous plank routine, Edge also includes hanging leg raises, scissor kicks, and ab curl-ups in his routine. 
'The Rated-R Superstar' starts with the ab exercises so he won't have to take many breaks. An alternative to beginners for building up core strength would be regular leg raises, planks (for as long as you can hold or one-minute sets), crunches, bicycle crunches, and sit-ups. 
Get instantly notified of the hottest WWE stories via Google! Click on Follow Us and Tap the Blue Star.

Follow Us
Speaking with Muscle and Fitness (M&F), Edge revealed the reason behind his core focus. 
"At first what I did and leading up to the Rumble, I did my own workouts. The way I would start is I would always do my core and abs first to get it done, get it out of the way. It also warmed me up, especially the plank routine I do," said Edge.
"By the end of that, I'm already dripping sweat. That gets everything going, it gets my heart rate up. And what I want to try and do is keep my heart rate high. Obviously, you know, I don't want to take any breaks, so I start off with the core with abs, with hanging leg raises, with scissor kicks, with ab curl-ups. You know, rotation stuff."
Chest and Cardio
To keep up with his opponent in 30-minute matches and to match that pace for his age, Edge does rigorous cardio exercise along with the traditional strength training.
The 11-time World Champion effectively combines chest workouts with pumps of cardio. After a chest press or a set of push-ups or weighted rows, he immediately gets on to the treadmill or assault bike to refocus the energy.
A beginner would try doing the same with Jumping Jack and push-ups. A varied combination of push-ups and mountain climbers would also achieve a similar target.
"I'll do a set of chest straight to the treadmill, usually set it anywhere from 10 to 12, slam out, 30 seconds back, another set. Boom, boom, boom, boom, boom. So it ends up taking about an hour, but it's an hour of constant movement," said Edge in his interview with M&F.
What about the neck injury?
Edge was forced to retire in 2011 due to complications with his neck injury. He was told that he risked paralysis or even death if he took any more damage to the area.
Edge is cleared to wrestle now but makes sure he shields the region, which is still sensitive to hard damage. Edge does back and neck exercises to strengthen the muscles there. This curbs a lot of risks involved in his matches. 
Edge's favorite workout is slamming sandbags onto tires that strengthen the cores and back. It also puts the biceps to work, which makes it a very effective full-body workout. 
Music
 – What 'The Rated R Superstar' listens to in the gym
The difficulty of a workout is halved by some energetic music to push you on. Edge's favorite workout music is 'My Body' by Young The Giants. However, different people have different tastes. 
Some songs you could try in the gym are Seven Nation Army (The White Stripes), Remember The Name (Fort Minor), Rap God (Eminem), Eye of The Tiger (Survivor), Pump It (Black Eyed Peas), Radioactive (Imagine Dragons), the list goes on. 
Whatever gets you going to the weights is the perfect workout song, and it's almost essential to have a good workout playlist planned out for your day.
Motivation -What pushes the Edge to the limit?
Everyone has something in mind before going to the gym. This motivation is what drives people to put themselves in the grinder to get into shape. 
Edge was of similar persuasion. He decided not to waste away when he actually could do something about it.
"I wanted to reinvent kind of the appearance of Edge, but what really triggered all of it was just wanting to be healthy for my girls," the Superstar told M&F.
Diet
 – What does Edge eat and how much?
The actual workout is only half of the actual effort in the goal of fitness. Edge restricted himself to a diet that kept his head in the game the entire time. 
It's no secret that he has a very high opinion of Nutrition solutions, which is a meal prep company. He strictly sticks to the diet plan of that company which has worked miracles with him. From 250 pounds, the Superstar fell to 220.
In an interview with GQ, 'The Rated-R Superstar' revealed exactly what he had as part of this effective diet.
"In the mornings leading up to the Royal Rumble, I'd have six hard-boiled eggs—just the whites. Then I would do Nutrition Solutions' protein pancakes and a Dave's English muffin. That was my breakfast, and three hours later, I would have my first proper meal," explained Edge.
ADVERTISEMENT
Article continues below this ad
"Throughout the day, I'd usually have two or three more proper meals. Lots of rice and chicken and my last meal would typically be meat and a vegetable—like five ounces of sirloin and asparagus."
Edge's aim was to make other men and women of his age believe that they too can follow his footsteps and get into great shape. Now, looking better than ever, he has inspired many and aims to keep defying fate by working harder to his dream. 
ADVERTISEMENT
Article continues below this ad
The Superstar shares his workout secrets whenever he can and makes his routine open to all. Edge has pulled the wildcard on his fate and continues to do what he loves for as long as he can.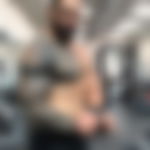 Roman Reigns' Insane Workout Routine for His Super Human Physique
Providing feedback will help us make your experience better.
Enjoyed Your Read? Let us know how likely you are to recommend EssentiallySports to your friends!