"There Will Always Be a Place for Older Talent"- Former WCW President Defends Goldberg Amidst Poor Fan Appeal
Published 01/18/2021, 10:00 AM EST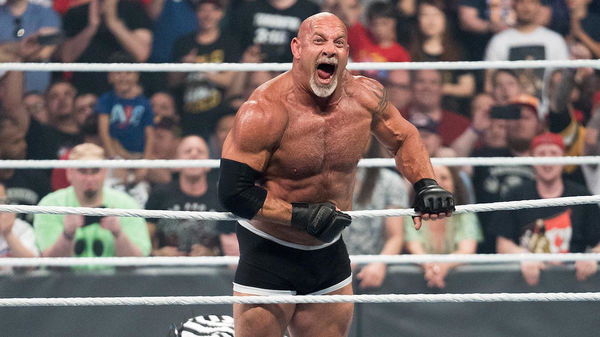 ---
---
WWE fans are not satisfied with the return of WCW legend Goldberg on the first Raw episode of 2021 and believe that WWE Champion Drew McIntyre deserves a bigger opponent for his next feud. 
ADVERTISEMENT
Article continues below this ad
The thought of Goldberg getting another title push is not very popular amongst the fans. For this reason, 'The Iconic' has not made an impact like he did when he first returned to feud with Brock Lesnar. 
ADVERTISEMENT
Article continues below this ad
The majority of the fanbase believes that Goldberg is a spent force, but former WCW President Eric Bischoff thinks differently. In a recent interview with SK Wrestling, Bischoff explained the crucial relevance of men like Goldberg to the industry. 
"There will always be a place for older talent. The key is to find a way to balance it so that the younger talent that is associated with that established talent, like Bill Goldberg, or like Sting, or like Ric Flair," said Bischoff. 
"You associate them with younger talent and the younger talent benefits from that association. They become bigger stars as a result of the proximity to legends and more recognized talent. But it's all about balance," explained Bischoff. "But there will always be a place, in my opinion, for older talent."
Eric Bischoff emphasizes the fact that there must always be a balance between the older veterans and younger talents. This sort of wrestling yin-yang is key to the development of the next generation.
By fighting the experienced veterans, the younger trained stars can learn moves inside the ring or other such tricks of the trade that can't otherwise be explained in words.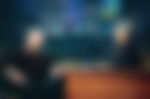 WWE NXT Champion Finn Bálor shared the opinion as Eric Bischoff
When asked about his thoughts on Goldberg's return, WWE NXT Champion Finn Bálor was of a similar persuasion as Eric Bischoff. 
ADVERTISEMENT
Article continues below this ad
"Doesn't bother me at all," said Bálor, speaking to Metro UK. "I believe that everyone has a place in this business, and if you're on the show, you're on the show for a reason."
"Those guys have carved out their legacy and proven over the years that they belong on the show," said Bálor. "Whether it's for one night or it's every night, that doesn't affect me and it shouldn't affect anyone else."
ADVERTISEMENT
Article continues below this ad
Goldberg is back to show fans that he stll has fight left in him. Taking on Drew McIntyre is a daring choice, but 'The Iconic' was never one to turn down an opportunity. He can prove himself by bringing it all into the ring at Royal Rumble.