WWE Hall of Famer JBL Lauds Paramedic Team for Saving Christian Eriksen at Euro 2020
Published 06/13/2021, 7:30 AM EDT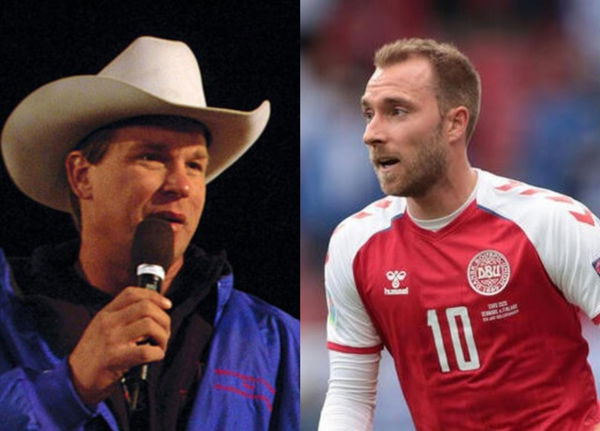 ---
---
Thew told reached standstill hours ago as star player Christian Eriksen collapsed on-field during the Euro 2020 match played between Denmark and Finland. As the match approached the final minutes to half-time, Eriksen was seen running towards a throw-in before slowly falling down. 
ADVERTISEMENT
Article continues below this ad
On seeing this the teammates were stunned at first and then immediately called for the referee. The game was halted and the medical team rushed over immediately to help the player, who seemed to be unresponsive. CPR was administered after which Eriksen was carried away on a stretcher.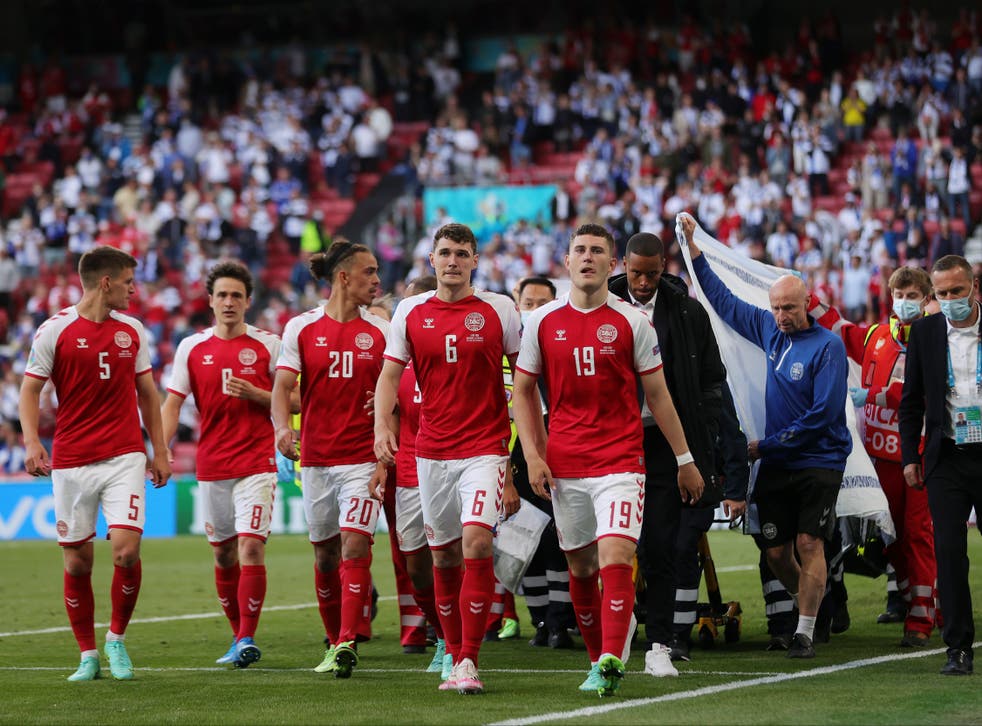 ADVERTISEMENT
Article continues below this ad
Fans gasped in horror and shed countless tears as the beloved pride of Denmark was carried away. Many prayed for his recovery and sent messages of hope out on social media over his fate. Later, it was thankfully announced that he had stabilized and was receiving healthcare at a nearby hospital. 
Waking up from his unconscious state, Christian Eriksen had survived a moment that had haunted viewers all over the world. All eyes then went in praise to the medical team for its effective measures to ensure his safety. In a post on Twitter, WWE Hall of Famer JBL highlighted this and also credited the medical team for saving Jerry Lawler's life years ago when he suffered a cardiac arrest live on WWE Raw.
Jerry Lawler's life was saved by WWE ringside Doctor Sampson and it looks like Eriksen's life was saved by paramedics on the field. Here's to these heroes looking out for others. And here's to Eriksen's continued recovery. 🙏🙏 https://t.co/PQ7uMufDb3

— John Layfield (@JCLayfield) June 12, 2021
Everyone present worked together in support of Christian Eriksen
The idea of soccer being a team sport was highlighted in every aspect during the entire situation. The referee, Anthony Taylor, immediately took action to call on the medical team rather than investigate. The team, in response, also came on quickly and even took quick and effective measures to resuscitate him. 
Encouraging news about Christian Eriksen, we are all thinking about him and his family. Well done to the medical team and Anthony Taylor for their calm and swift action. W

— The Duke and Duchess of Cambridge (@KensingtonRoyal) June 12, 2021
Danish Teammate Simon Kjær also ensured Eriksen was in a proper position for CPR and provided support to others while the player was being treated. The entire team formed a shield around him to prevent cameras from capturing the unfortunate moment. 
Simon Kjaer- a real hero and an inspiring leader 🙇

He cleared Christian Eriksen's airwaves & administered CPR before the medics arrived, created a human wall around him and also comforted his teammates wife 🇩🇰

Massive respect 👏 pic.twitter.com/vrmAxryskr

— Nigel D'Souza (@Nigel__DSouza) June 13, 2021
Finnish fans also lent the team their long flags to cover him as he was being stretchered away. Awaiting updates, the entire stadium, including the opponent fans chanted his name in support. The beauty of the game was truly highlighted at the moment. 
ADVERTISEMENT
Article continues below this ad
The Denmark social media handles later confirmed that Christian Eriksen was doing well and had stabilized. The players agreed to continue the match later that day and played in honor of their teammate. We wish Eriksen the best on his road to recovery. 
ADVERTISEMENT
Article continues below this ad
Watch this story: Six Opponents of WWE Legend The Undertaker That Were Taller Than Him