Former WWE Writer Claims Vince McMahon Will Never Hire an Independent Wrestler for Creatives
Published 05/30/2021, 11:52 AM EDT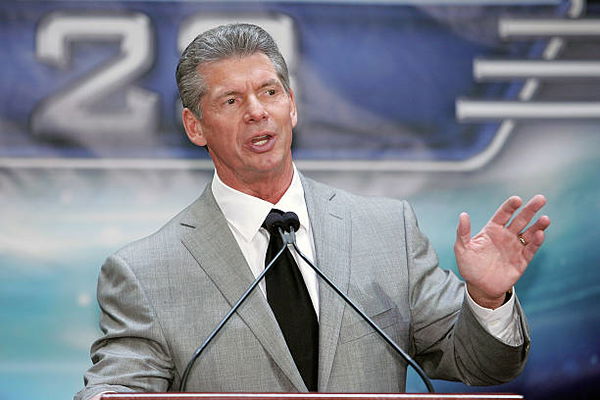 ---
---
The creative team is an integral part of everything we see on screens and WWE has one of the best creative departments out there. This team is in charge of every storyline, gimmick, and what fans see when an episode of Raw, SmackDown, or NXT airs.
ADVERTISEMENT
Article continues below this ad
Sometimes, though not often, WWE looks outside the box for creativity to add the 'wildcard' factor to its products. Probably, the farthest the company has ever come is hiring Jimmy Jacobs to be part of the creative team.
ADVERTISEMENT
Article continues below this ad
The reason for this is that Jacobs was never involved in WWE in any way prior to his call-up but was a famous name in the independent scene. Vince McMahon decided to look towards him bringing something to the table, but the decision didn't age well.
Jimmy Jacobs was released from his position in 2017, just two years after being hired. While he does hold the honor of being the only actual wrestler to be involved in the writing team, he is sure McMahon will never make the same move again.
"I had a certain aptitude for storytelling and wrestling. I was the first real wrestler to be a writer there," Jacobs said, speaking to TWC Show. "There are other guys on the creative team like Road Dogg, but he's not getting into the weeds like writers get into and putting pen to paper. I was the first one to do that."
Watch this story: WWE Superstars Who Made Grand Entrances in Luxury Cars
Jimmy Jacobs had a good relationship with WWE Superstars
Jacobs was doing everything right by himself and kept a working relationship with the locker room. He believed this rapport with them allowed otherwise shy wrestlers to actually approach him with ideas.
ADVERTISEMENT
Article continues below this ad
"It helped in that, I knew a lot of the guys and was friends with a lot of the guys and they trusted me. It's helpful to have a relationship with talent and they want to collaborate with you and they want your ideas. I think it helped me," he explained.
"I think Vince will never ever hire another Independent wrestler to be on the writing team again after I got fired," Jacobs concluded. (h/t Fightful)
ADVERTISEMENT
Article continues below this ad
WWE has made use of Adam Pearce in its product, despite this lack of involvement in WWE previously. His role in the creative process is unknown, but we may see him have his say there as time goes.