From Edge to Keith Lee- 5 Superstars That Might Win the Royal Rumble Match
Published 01/29/2021, 12:17 PM EST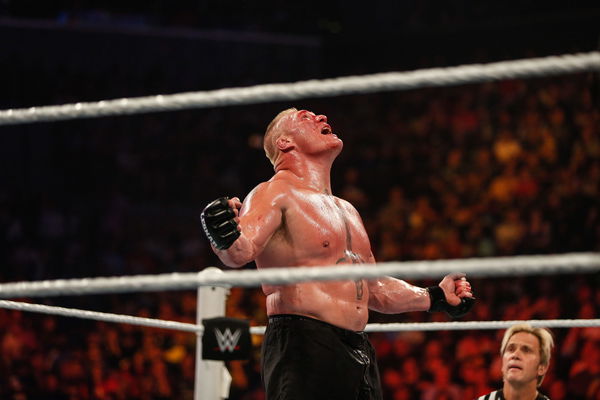 ---
---
The Royal Rumble match has an established reputation of being one of the most unpredictable events of the year for WWE. Fortunes can change in seconds and the closest friends betray each other for the greed of headlining WrestleMania.
ADVERTISEMENT
Article continues below this ad
From the entrants coming into the ring this year, there are a few that have an edge over the other opponents when it comes to winning the Rumble. Here is a list of Superstars that have the most chances of main eventing WrestleMania 2021.
ADVERTISEMENT
Article continues below this ad
1. Edge
Speaking of having an 'edge' over the others, 'The Rated-R Superstar' is the favorite to win this year's Royal Rumble. His recent return through a promo on Monday Night Raw makes him the hottest topic entering the shuffle.
Edge has made it clear that he wants the title that he never lost. This opens the door to Roman Reigns as well as Drew McIntyre. Edge has the biggest drive to win and we may see him do it, just like in 2010.
2. AJ Styles
It doesn't take an expert to notice how proficient AJ Styles has been in the ring lately. Leading a self-implosive Raw team to Survivor Series glory, taking down every opponent put in front of him, and hiring a larger-than-life bodyguard in Omos has made AJ Styles untouchable. 
Winning the Rumble can see a dream match between Styles and McIntyre at WrestleMania. It would be a clash of the ages, and we wouldn't mind another title run for 'The Phenomenal One'.
3. Randy Orton
RKO outta nowhere is the theme for Randy Orton going into this Rumble. 'The Viper' doesn't care who faces his wrath, whether it's Ric Flair or Nia Jax. There is true evil in Randy's heart and he seemed to be a real contender for the Rumble win until a month ago.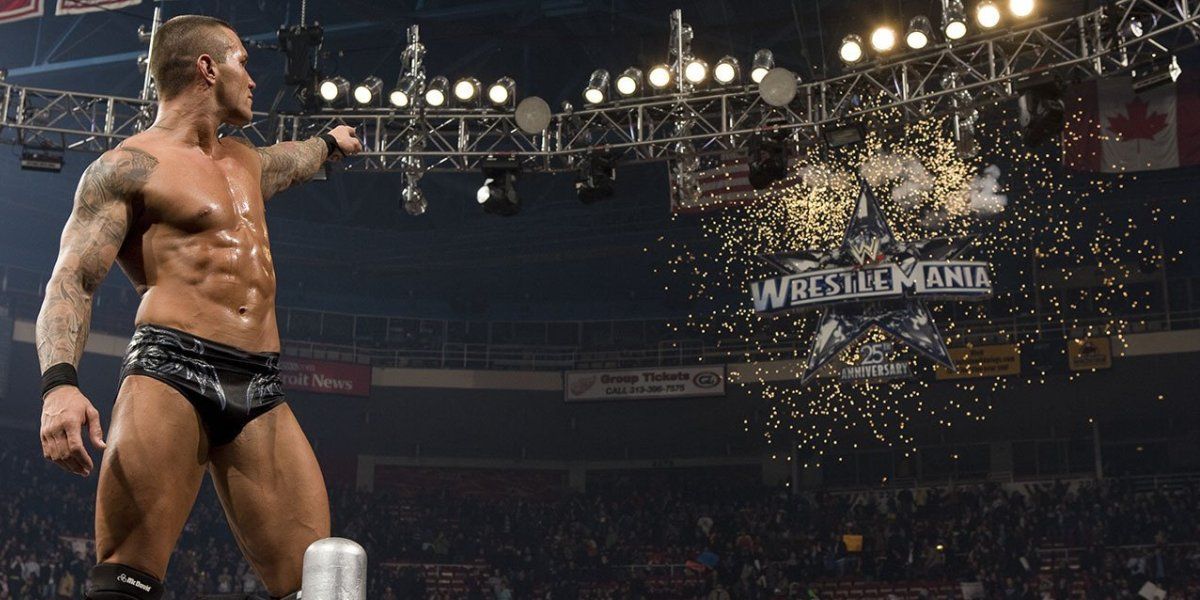 However, his roadblock is the feud against "The Fiend" and Alexa Bliss, which may just keep him preoccupied till WrestleMania. This may not be Orton's year, but he still has a good chance of winning, given his history.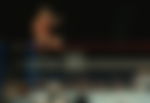 4. Brock Lesnar
'The Beast Incarnate' returning at the Rumble is what fans are hoping and praying for. Brock Lesnar has been out of action since his loss at WrestleMania last year, and he could be the perfect asset to return for WWE at this point.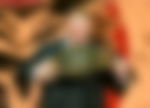 Being the only formidable foe for Roman Reigns right now, Lesnar can move to SmackDown to take the Universal Championship from 'The Tribal Chief' who has been reigning undisputedly for months.
Lesnar has a lot of reasons to choose Reigns. Apart from their history of feuds, Paul Heyman was once Brock's manager. The title could come right back home to Lesnar at WrestleMania in what would surely be the main event.
5. Shinsuke Nakamura
On the latest episode of SmackDown, Shinsuke Nakamura returned to his original theme and look, which means that WWE has renewed its faith in the Japanese talent. 
We expect a big push for him soon, although a Rumble win seems far-fetched. Roman Reigns is the obvious target for him, but WWE will probably spend more time building him up. Since Nakamura has been given a sudden push, he becomes a key competitor in the Rumble.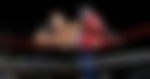 Differentials for the Royal Rumble
Jinder Mahal returned to WWE on Superstar Spectacle and fans expect him to get a big push. If the 'Modern Day Maharaja' does return at the Royal Rumble (and that's a big 'if'), then there's a high chance a new storyline comes in for him then and there. 
ADVERTISEMENT
Article continues below this ad
Daniel Bryan is the fan-favorite any time of the year. His winning the Royal Rumble would be accepted by all of the fanbases. Bryan can very well light the stage up against Roman Reigns at WrestleMania, and the fans will be there for those 'Yes!' chants.
Keith Lee has won the favor of Vince McMahon and has proved that his size does not slow him down. The big man is capable of agile and acrobatic movements and is surely a future title competitor. The opportunity stares him in the face at the Rumble.
ADVERTISEMENT
Article continues below this ad
Vince McMahon sees a young Shawn Michaels in Matt Riddle, and the 'Bro' may just pull off the heroic victory. Even if he doesn't win, we will see a heroic performance from Riddle, which will push his approval higher.