From Floyd Mayweather to John Cena- The 5 Worst Losses of Big Show AKA Paul Wight at WrestleMania
Published 03/29/2021, 10:42 AM EDT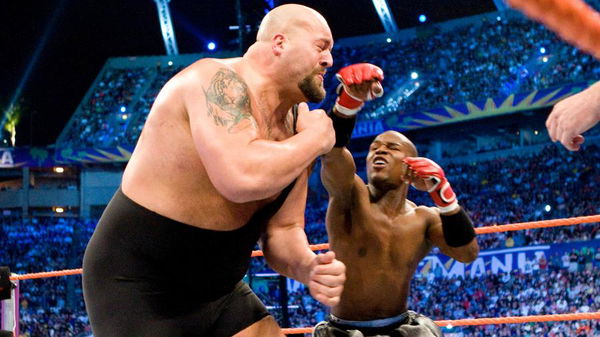 ---
---
Paul White may have joined AEW to begin the next stint of his long career but the wrestling universe will undoubtedly always remember him as Big Show, the giant that always managed to make an impact in the WWE ring one way or another. 
ADVERTISEMENT
Article continues below this ad
Terrorizing his opponents by his massive size, Show was used to putting smaller wrestlers in their places and often acted as an enforcer in stables, albeit he wasn't too successful in it as a heel.
ADVERTISEMENT
Article continues below this ad
Despite his name, Big Show often did not 'show' up at the grandest stage of them all and has an embarrassing record at WrestleMania, an event that has almost never been kind to him. 
Out of his 17 appearances, he has lost 12 at WrestleMania and ties Triple H for the most losses at the event. Here is a list of his most embarrassing losses at the grandest stage.
1.Floyd Mayweather
Floyd Mayweather may be one of the best boxers of his generation and has gone unbeaten throughout his career, but he looked like an unlucky child lost in the park as he entered the ring with Big Show at Mania.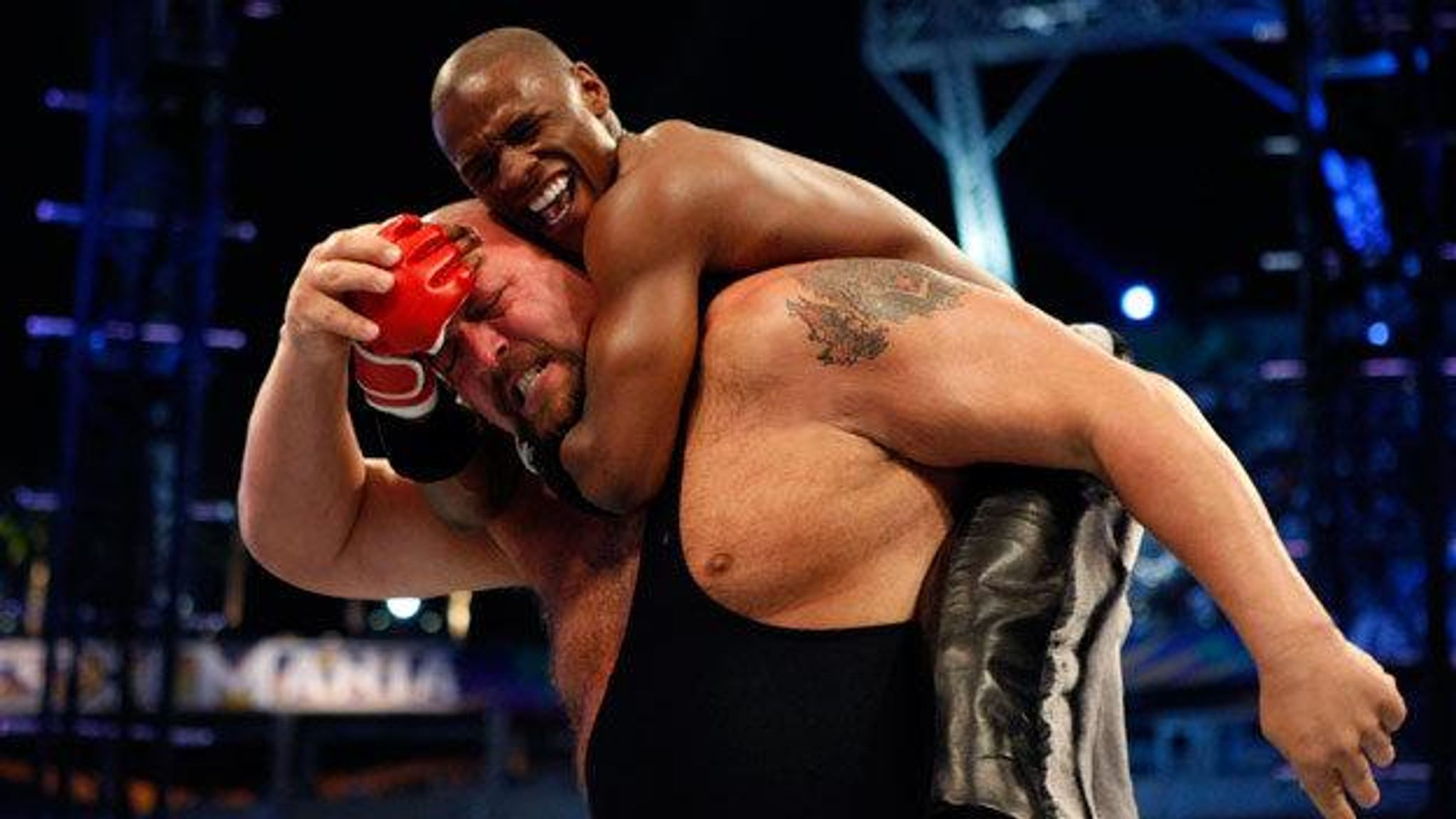 This was an absolute murder of weight classes and Mayweather couldn't even reach Big Show's head let alone land a punch. The giant seemed to have it under control until he didn't and Mayweather caught him down on one knee with a finishing blow. David had slain Goliath and it was surely a night to forget for Big Show.
2.Akebono
Big Show really shouldn't have been out challenging athletes from different sports and it seems he didn't learn from his match with Akebono. The Sumo Wrestling professional accepted Show's challenge and the biggest stage of them all for not a Wrestling one, but a Sumo wrestling match!
Big Show did put on an impressive starting performance against Akebono and demonstrated his power. However, Akebono used his weight against him and eliminated Show by throwing him out of the circle and onto the floor. 
3.The Undertaker (Handicap Match)
'The Deadman' was unbeatable at the big event until he met Brock Lesnar, but no one thought he could finish off both Big Show and A-Train in a handicap match. The two big men took Taker down but the tide soon turned on them. 
Heroically, Taker (in his American Badass persona) managed to send his foes to the floor and won the match. This was certainly a huge loss for Big Show who failed to win despite strong backup.
4.The Shield
Big Show suffered a huge defeat at WrestleMania 29 as he took on the Shield (Roman Reigns, Dean Ambrose, and Seth Rollins). However, he did have Randy Orton and Sheamus on his side which is more than enough to match an opponent. 
In this tag team match, Reigns, Rollins, and Ambrose bested the WWE veterans and proved their dominance as a faction. They defeated size, versatility, and brute strength in all three Superstar, and Big Show couldn't help but watch as things unraveled. To his defense, all members of The Shield went on to win the WWE Championship amongst their many accolades. 
ADVERTISEMENT
Article continues below this ad
5.John Cena
Big Show entered a Triple threat match for the World Heavyweight Championship against John Cena and defending Champion Edge. It's safe to say that he was the one at the best advantage given his colossal size. Big Show managed to have his moments and really put Cena and Edge to the test. 
ADVERTISEMENT
Article continues below this ad
However, the ending was quite humiliating for him. John Cena lifted him up for a superhuman Attitude Adjustment before doing the same to Edge. Only thing is, Cena dropped Edge on Show! He then achieved the pinfall victory is one of the most dominant displays of strength.