"He Wanted a Raise"- Bruce Prichard Details a Disagreement Between Vince McMahon and His Son Shane
Published 01/29/2021, 7:15 AM EST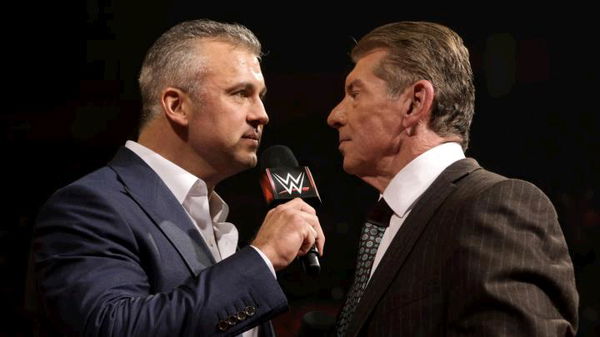 ---
---
Vince McMahon and his son Shane have shared a lot of great moments inside and outside the WWE ring. The two closely worked together during the Attitude Era and proved key to many storylines.
ADVERTISEMENT
Article continues below this ad
However, there were certain times when the two couldn't disagree more with each other. Recalling one such time, WWE's current creative head, Bruce Prichard, divulged some details on a major fallout between the father-son duo.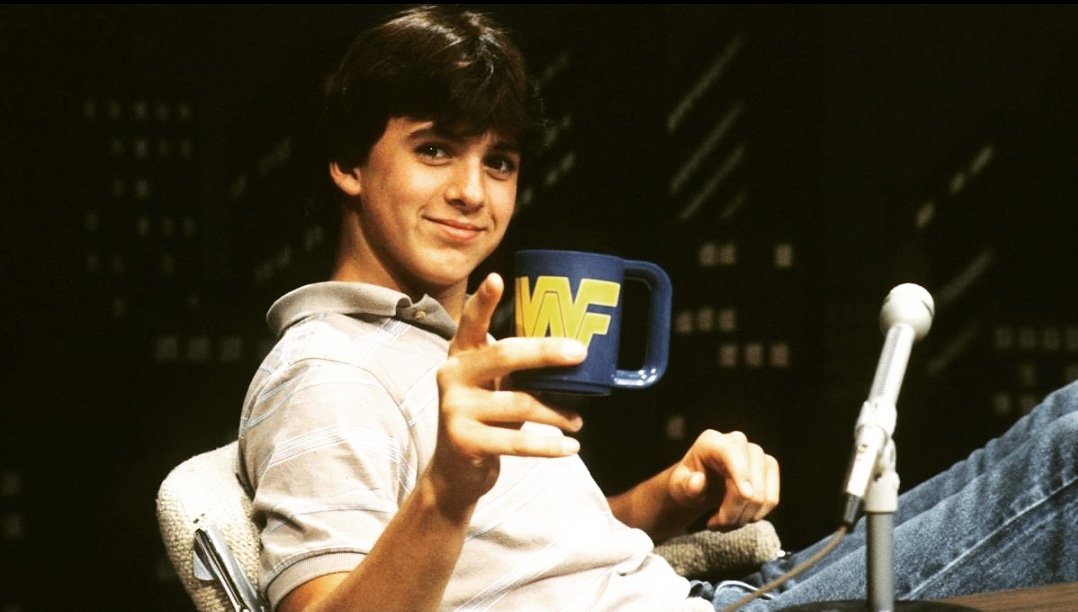 ADVERTISEMENT
Article continues below this ad
Speaking on Something to Wrestle podcast, Prichard revealed how Shane McMahon left WWE in his teen years over a wage issue.  
"Shane was working at the office and Vince was paying him minimum wage and it was your learning, you know, and you're going to the office, you're going to get paid what the worker bee would get paid. He was a laborer, he was getting paid whatever he's getting paid in the warehouse or wherever the hell he worked," explained Prichard.
"But Shane decided that he wasn't making enough, wanted a raise. You're not going to make more money just cause you're the boss' son," Prichard said. "You're going to get paid just like everybody else is getting paid doing that same job."
Shane McMahon decided to look elsewhere for jobs
This decision did not sit well with Shane, and he decided to explore his choices. Providing his father an ultimatum, Shane pressed for a pay raise.
"Well, Shane was like, 'Well, f**k this!' and Shane went to the guy that was in charge of the bricklaying, the masonry on Vince's house, and said, 'Hey, what do you pay?' The guy paid, I don't know, 10, 12 bucks an hour," said Prichard, "which was more than he would have been making at the office, and he had overtime and all this other stuff. Shane was like, 'Well, hey, this guy will give me this.' Vince was like, 'Congratulations, you've got a new job.'"
Vince McMahon's resolve is really commendable here. He refused to change the rules of the trade even when his own son came into question. Vince let Shane work on bricklaying which he did all summer that year, according to Bruce Prichard.
ADVERTISEMENT
Article continues below this ad
Shane became a regular character on Raw and played a crucial part in many storylines. He gave his body to the company in many high-profile matches and stunned the audience with his high-risk leaps of faith.
Vince and Shane may have hit some rocky bumps down the road, but the two maintain deep-rooted respect for each other. 
ADVERTISEMENT
Article continues below this ad