"He Would Make a Call"- Triple H Lays Down the Conditions for CM Punk's WWE Return
Published 04/07/2021, 8:05 AM EDT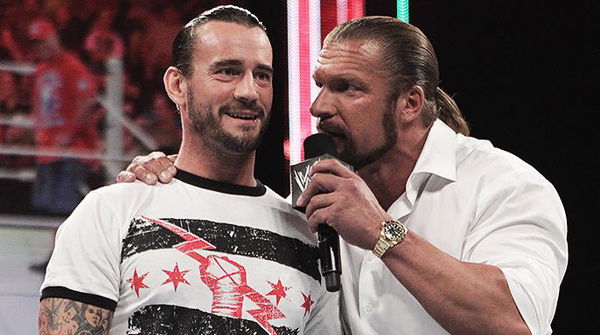 ---
---
The big names come and go in WWE, and Superstars have their time in the sun before the torch is passed on to the next generation. WWE creates Superstars through the shows, but there is one name that can't stop pestering the company- CM Punk.
ADVERTISEMENT
Article continues below this ad
Ever since his departure in 2014, fans have been pestering WWE over a return of the former WWE Champion. CM Punk was one of the most popular characters in the company, and fans can't seem to make peace with the fact that he'll probably never return.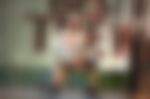 WWE COO Triple H (Paul Levesque) doesn't disagree with this thought and feels that they could arrange a return for 'The Best in the World'. However, he isn't sure that a return to WWE is something Punk would be interested in.
ADVERTISEMENT
Article continues below this ad
"When people talk about it, they go, 'Make the call!' What says if we make the call he wants to answer? What says if we make the call he doesn't go, like, 'Yeah, I'm not interested in doing that anymore.' Maybe he's just done with it," Triple H said, speaking on Pardon My Take. 
"I think that those are conversations that only those people can directly answer. I think if he wants to do it, either we would get word and we would have those conversations or he would make a call, or you know, anything like that, but there has to be a desire there to do something like that. This business is too all in to just go like, 'Ehhh, alright, I'll do it.'"
Triple H feels CM Punk should be the one to open talks over a return
The 14-time World Champion laid down the terms that if CM Punk was indeed interested in a return to WWE, he would make the first move and not vice versa. 
ADVERTISEMENT
Article continues below this ad
"CM Punk worked with us on the FOX show, what, a year ago? There were opportunities there. There were people around each other at all times. You know, again, I'll never say never but the desire needs to be there on all sides to make that happen," Levesque concluded. (H/T Wrestling Inc)
CM Punk is currently 42 and could still make a major impact in WWE as he did a decade ago. His return would certainly be appreciated now more than ever, and fans would finally get to see something they've dreamed about for years.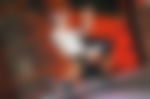 However, Triple H is right in his own thought process, and if CM Punk doesn't make the first call, there probably won't be anything in the works as far as he's concerned. 
ADVERTISEMENT
Article continues below this ad
Trending Stories