"He's Not Wavered"- Drew McIntyre Praises Jinder Mahal for Mentality Through Injury Setbacks in WWE
Published 05/22/2021, 8:34 AM CDT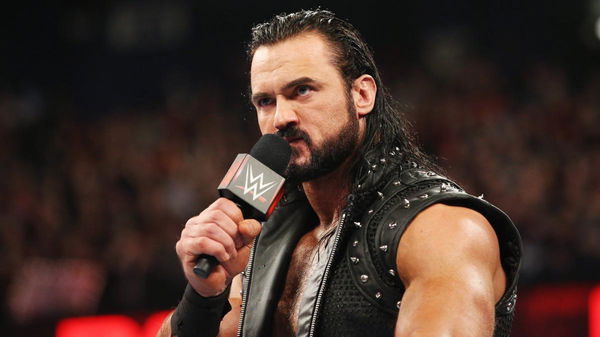 ---
---
Drew McIntyre was the star of the show on Raw for the last year and as WWE Champion, he conquered challenger after challenger. Unfortunately, he now finds himself climbing the mountain again to get to Bobby Lashley and keeps working his way to the top after every setback. 
ADVERTISEMENT
Article continues below this ad
However, he has found out that he isn't the only one climbing. Men like Braun Strowman have staked their claim to the title and refuse to let anyone else get an opportunity for it over themselves. 
ADVERTISEMENT
Article continues below this ad
Now, Drew may potentially face competition from another side in the returning Jinder Mahal. 'The Modern Day Maharaja' is back after more than a year off due to injures and has immediately set his eyes back on the title. 
Speaking to mid-day, the Scotsman opened up about his real-life relationship with Mahal and his dedication to the work.
"Very excited for Jinder. He and I go way back as everybody knows on screen, but off-screen too. And he was part of my wedding party. We had him in a kilt and he's educated me in Indian culture over the years," Drew revealed. "He just went through a lot of injuries back to back and he's not wavered his work ethic or let them affect them mentally. It's great to see him back in the ring and looking so physically incredible as he always does.
Jinder Mahal may turn on Drew McIntyre in the near future
Drew McIntyre had some nice words to say about his close friend, but the praises were not reciprocated. In a recent interview, Jinder Mahal himself lashed out at Drew, claiming that he did everything the Scotsman did and paved the way for McIntyre's rise to fame in WWE.
ADVERTISEMENT
Article continues below this ad
Mahal believes he isn't given enough credit for what he did a few years ago and aims to prove himself yet again, reminding fans of just who they've forgotten. 
However, McIntyre is used to being betrayed by close friends, as was the case with Sheamus and his ambitions. He will be ready for Jinder should he choose to attack. Drew has also made it clear that he will defeat any sort of competition that challenges his claim to the WWE Championship. 
ADVERTISEMENT
Article continues below this ad
We may just get to see a huge feud between these two sometime in the near future. Until then, we can only wait and see how WWE re-builds Jinder Mahal.