Hornswoggle Reveals He Fell Asleep Under the Ring Before a Crucial Segment With The Undertaker
Published 05/26/2021, 11:40 AM EDT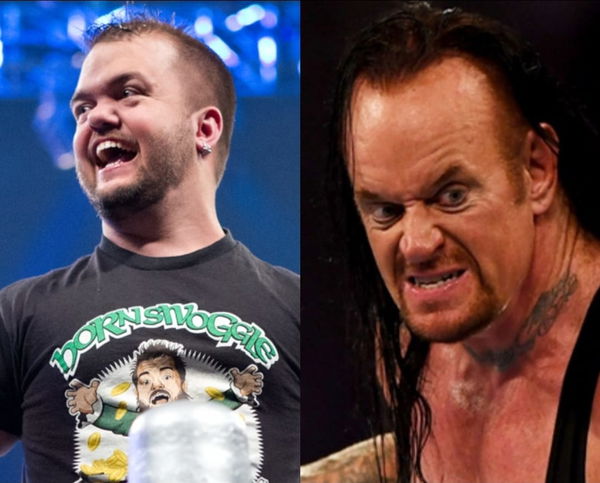 ---
---
Hornswoggle had a pretty interesting time in WWE and although he was involved in some confusing storylines as comic relief, he has plenty of stories to tell when it comes to the live shows and backstage aspect of things. 
ADVERTISEMENT
Article continues below this ad
Speaking on Stories with Brisco and Bradshaw, Hornswoggle spoke about one such moment when he fell asleep for an entire show, nearly missing a crucial angle with none other than The Undertaker!
"It was Kane, Batista, and The Undertaker versus Finley, Great Khali, and Big Daddy V in a six-man tag. That's a lot of weight above me moving around. So my spots ready to hit," he explained. "As Finlay describes it, he cuts off the apron lifts the apron- Where's Dylan (himself)? Looks, all he sees is me laid out face down."
ADVERTISEMENT
Article continues below this ad
Hornswoggle revealed that he had too much sleepy-time tea the night before, and the drowsiness got to him while waiting under the ring. He was asleep for the entire show and would have slept through the main event of the night as well had Finlay not smacked him straight on the head as he described.  
Half asleep and finding his spot as he crept into the ring, Swoggle joked that he kept apologizing to everyone on the way in and to The Undertaker, who was laying down the entire time waiting for him to reach his mark!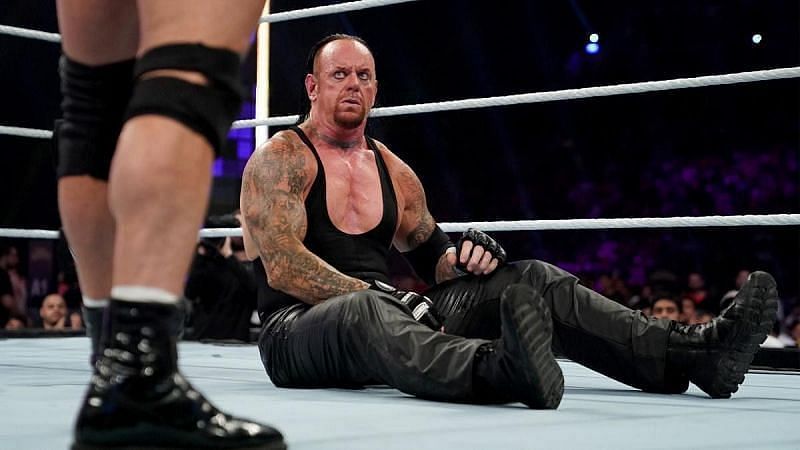 Hornswoggle admitted his mistake to The Undertaker backstage
'The Deadman' then sat up suddenly, as he iconically does, and the entire match proceeded as planned. However, Hornswoggle revealed that he actually told Taker he was asleep backstage, rather than making up some elaborate excuse. 
ADVERTISEMENT
Article continues below this ad
"We get to the back he (Undertaker) goes, 'What happened?' I go 'I was sleeping '. And I was not gonna lie to him because then it would have been worse," he joked. 
If there's one man you don't want to mess around with when it comes to the ring, it's The Undertaker. 'The Phenom', a veteran of the business, takes his work extremely seriously and Swoggle probably realized that the truth was the best way out of it. 
ADVERTISEMENT
Article continues below this ad
Needless to say, it is quite funny to think how 'out of it' Hornswoggle really was to actually sleep through the bodies of Kane, Batista, Taker, and Big Daddy V running around the ring and occasionally hitting the floor.