"I Immediately Started Crying"- Bayley Recalls Getting Emotional Over the Women's Evolution in WWE
Published 03/13/2021, 2:02 PM EST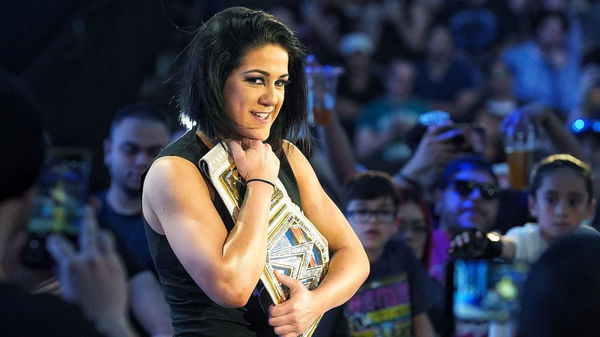 ---
---
The WWE Women's division has revolutionized the pro wrestling industry and has perched itself at the rightful position in the field. The Evolution really proved effective, and one of the key stars that came through this was none other than Bayley. 
ADVERTISEMENT
Article continues below this ad
Working her way through NXT as WWE's own creation, Bayley impressed everyone with her skill and proved to be ahead of her years. She went on to become the first Women's Grand Slam Champion in WWE history and continues to break new ground. 
ADVERTISEMENT
Article continues below this ad
Being reminded of how far she came, Bayley couldn't help but get caught up in emotions. Speaking to After the Bell, she recalled the gravity of what went into making Evolution a reality.
"It's been a long time since I stepped out to be like, 'Whoa, look what you've done'. Because you know, even though we do one show a week now for the past year, you still get caught up in the constant, always thinking of what's next," explained Bayley. "So what am I going to do on the show next, what's my next match, blah, blah. So it's kind of hard to step out and really see what I've done."
'The Golden Role Model' revealed that she did get emotional while working on her feature in WWE Chronicles. 
"When I did my Chronicle with Joey, he had me write a letter to myself because I used to write letters all the time. And all my papers in school were about wrestling and about my idols in wrestling, and how much I want to be there.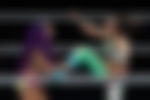 "So he had me write a letter to myself as me now. And that was the first time I've done that. And I want to say 10 years maybe, since I started even wrestling, and I immediately within the first few sentences started crying." 
Bayley named AJ Lee as her idol growing up
The former SmackDown Women's Champion is a hero to a lot of young aspiring children, but her own inspiration came at the hands of one of the most popular WWE Divas Champions.
ADVERTISEMENT
Article continues below this ad
"Obviously I can't name all the women that have helped us but like I always have to give credit to AJ (Lee) because she changed my life when she just said it's okay to be myself," said Bayley.
"And I know her whole thing was stay weird and you know, be yourself and she's dressed how she wanted to and inspired so many girls, but for me, that was the first change for me too. So there's a lot of women that people don't even realize have just made this all possible," she concluded. 
ADVERTISEMENT
Article continues below this ad
Bayley has been a benchmark for every wrestler coming in through NXT, and she continues to showcase her talents on SmackDown every week. In 2020, Sasha Banks and she drew in the most viewership for the blue brand, and she intends to continue doing that as her illustrious career keeps giving.