"I Started Second-Guessing Myself"- WWE Legend The Undertaker on Not Being a Part of WrestleMania 37
Published 04/23/2021, 11:58 AM EDT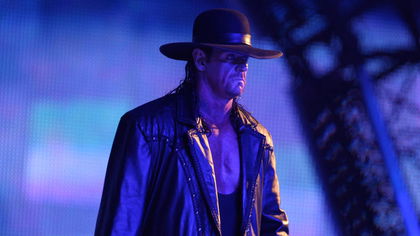 ---
---
WrestleMania is the stage at which WWE's biggest talents demonstrate their skills and perform at the very highest level but was also known for being the stage where The Undertaker defended his legendary streak against the strongest opponents in the business.
ADVERTISEMENT
Article continues below this ad
However, with the streak no longer existing and age catching up to him, 'The Deadman' decided to announce his retirement last year at Survivor Series, exactly 30 years since he first appeared in WWE. His final match in the company was a cinematic match against AJ Styles at WrestleMania 36.
ADVERTISEMENT
Article continues below this ad
That being said, fans were forced to watch a WrestleMania without The Undertaker this year, and it was a solemn thought, facing the fact that we will never see 'The Deadman' at WrestleMania ever again.
Taker himself admitted to getting emotional while watching WrestleMania 37 from the comfort of his own home and kept shrugging off the feeling that he should have been there.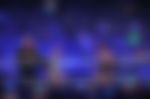 "I was fine all the way until that first ballyhoo of fireworks," said The Undertaker, speaking to Justin Barrasso of Sports Illustrated. "Fortunately, I was home, which made it a little easier, but going through the show and watching, I kept thinking to myself, 'You should be there.' I had to work through that."
The Undertaker admitted to 'second-guessing' his retirement
We had 27 WrestleManias in total, watching The Undertaker perform. Year after year, he faced the toughest the business had to offer and always came out on top.
Although he was humbled by Brock Lesnar and Roman Reigns, fans have grown accustomed to seeing 'The Phenom' at Mania.
ADVERTISEMENT
Article continues below this ad
"It's a little difficult once WrestleMania starts. I started second-guessing myself. So much of my history revolves around WrestleMania," Taker explained. "There was a bit of an emotional tug of the heartstrings watching this year, but it's time for me to step aside and let this next generation have the reins and go where they're going to go."
Rightfully so, the current generation stole the show with exceptional performances. We got to see the best of WWE in Roman Reigns, Drew McIntyre, Cesaro, Sasha Banks, and also a glimpse of the future in Bianca Belair and Rhea Ripley.
ADVERTISEMENT
Article continues below this ad
The Undertaker did his part and built a legacy that can never be forgotten. The reigns are in safe hands now as WWE heads into a new era like it always has.