"I Was Trying to Knock His A** Out"- "Stone Cold" Steve Austin Recalls a Real Fight With Booker T
Published 01/20/2021, 12:51 PM EST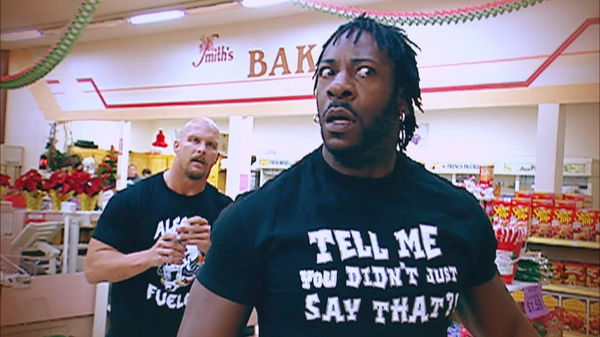 ---
---
Shortly after the acquisition of WCW, Vince McMahon decided to have the infamous Invasion angle, where WCW Superstars would raid WWE in fashion. The stars of this show were the faces of the two companies- "Stone Cold" Steve Austin and Booker T. 
ADVERTISEMENT
Article continues below this ad
The two had legendary fights and tore the house down with the storyline. Booker and Stone Cold even took their feud outside the ring with a memorable grocery store clash. 
ADVERTISEMENT
Article continues below this ad
However, it seems as if there was a moment when 'The Rattlesnake' was genuinely angry at his WCW nemesis. During a match with Booker T, Austin attempted to knock out his opponent in anger.
Appearing on the Hall of Fame Podcast with Booker T, "Stone Cold" Steve Austin revealed the reason he wanted to knock the life out of Booker T during their encounter.
"Book hauled off and hit me with that big a** right hand because- he knocked the trash out of me and boy, I'm normally very, very forgiving and very patient in the ring when guys start throwing potatoes," said Austin, "but he lit me up so hard- instant rage come on- come across me and I sent a receipt like ASAP."
"Stone Cold" Steve Austin could not connect the punch!
Stone Cold put all his rage into a fist and tried to floor the former WCW Champion, but comically failed. The punch barely connected and Steve Austin didn't get what he had hoped for.
ADVERTISEMENT
Article continues below this ad
"Micro process- here it comes and I throw it with everything I had, the problem is this arm doesn't straighten out all the way and he was just back far enough and I couldn't connect with him and I was trying to knock his ass out. And I'm lucky I got such a good chin or his working punch would have knocked me out," joked 'The Rattlesnake'.
The two look back on the moment now and share a hearty laugh. There have been times in the ring when wrestlers lose their cool for real as Brock Lesnar did with Randy Orton and Triple H, and it's good for business if things actually get nasty for a while.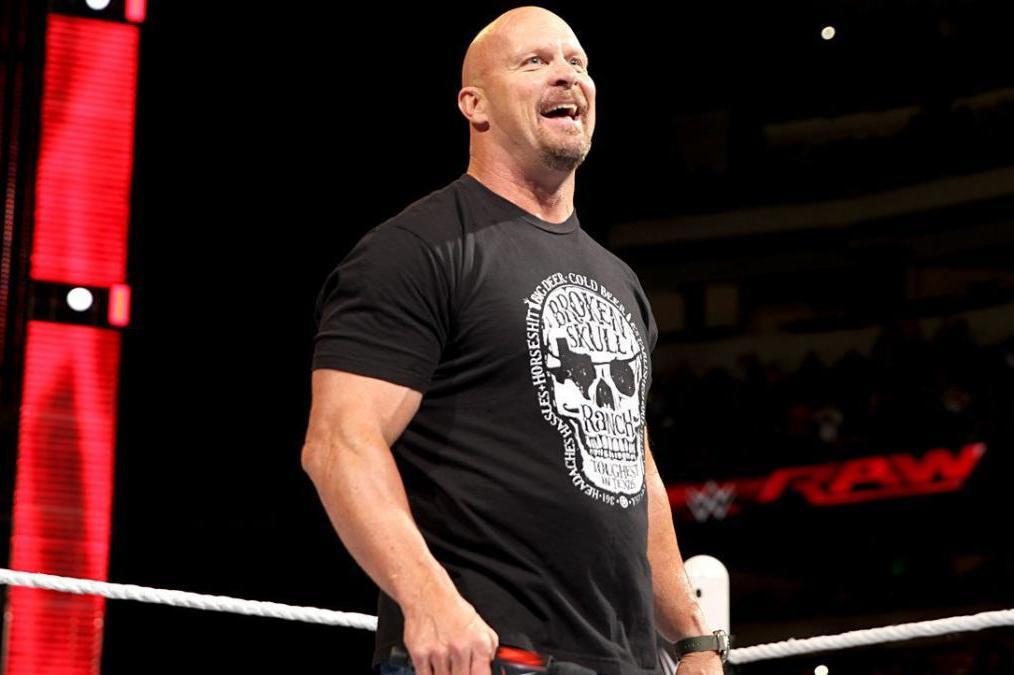 ADVERTISEMENT
Article continues below this ad
Needless to say, Austin and Booker gave fans a good feed and successfully sold the invasion angle.