Is The Undertaker's WWE Career Overrated?
Published 12/29/2020, 1:22 PM EST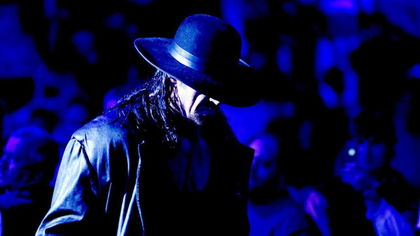 ---
---
The Undertaker was a gift to professional wrestling and his superior athleticism brought WWE decades of stunning performances. The work of Taker coupled with his massive experience and interesting gimmick made him a living legend. 
ADVERTISEMENT
Article continues below this ad
While many fans call him the greatest ever WWE Superstar to enter the ring, one can't help but argue if The Undertaker was ever 'overrated'. Through the years, did 'The Deadman' become a bigger entity than he was?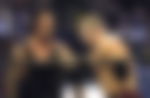 The Undertaker in his prime was phenomenal. It was an absolute joy watching him work in the ring, and even more so when he made those athletic jumps. 
ADVERTISEMENT
Article continues below this ad
The Undertaker was surprisingly agile for a man of his height and weight. This rare trait of his made him the most dominant wrestler at one point.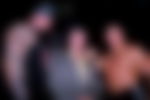 With a growing fanbase, The Undertaker's gimmick of 'The Deadman' became increasingly popular. The timeless character was made better through dark storylines twisted plots.
While Taker delivered on all the hype every single time, there was a time when things visibly slowed down for 'The Phenom'. Did The Undertaker ever fail to impress us? Probably not. But did the expectations for him rise larger than his abilities at one point?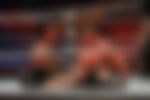 Following a brilliant set of matches with Shawn Michaels and Triple H at WrestleMania, The Undertaker was larger than he ever was before. With a legendary legacy in the streak, he was a fighting Hall of Famer.
Fans began asking too much of The Undertaker
Over the years, fans demanded matches like John Cena vs The Undertaker to see the dream match take place before Taker's retirement. It was a disappointingly short one which fell short of a lot of expectations.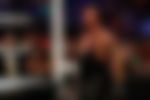 Take was made to fight Goldberg at Super Showdown 2019 as a star attraction for fans. Needless to say, the match was a mess and both Superstars came out looking bad. 
Fans soon realized that their favorite wrestler could not do the same things he used to. It was around this time that The Undertaker could be classified as an "overrated" wrestler, although the term would be a bit extreme considering his age.
ADVERTISEMENT
Article continues below this ad
Taker himself realized that he couldn't keep doing it at such a high level. Super Showdown 2019 was probably when 'The Phenom' decided his time had come. 
The Undertaker then went on to put his final efforts into a Boneyard match at WrestleMania 36 against AJ Styles. The cinematic style of the fight made it very easy for 'The Deadman' to compete. 
ADVERTISEMENT
Article continues below this ad
His experience came into full swing during the match and was a perfect last fight for his legacy. The Undertaker went out on top, and even though the expectations did cross his ability at points, he certainly did his best to give us everything.