Is WWE Trying to Remove Its Officials in a Major In-House Clearance?
Published 04/24/2021, 8:30 AM EDT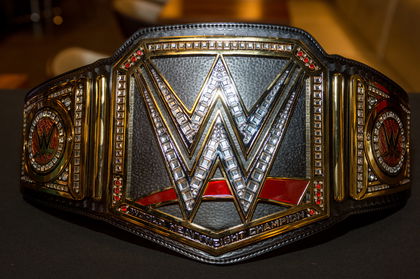 ---
---
Over the last few days, there has been a lot of sound behind the curtains for WWE, with the company releasing employees en masse.
ADVERTISEMENT
Article continues below this ad
Mickie James caused a tremendous uproar yesterday when she shared the picture of a trash bag containing her belongings sent to her by WWE following her release from contract. This humiliation did not fall kindly on the people responsible. 
ADVERTISEMENT
Article continues below this ad
WWE CBO Stephanie McMahon and COO Triple H immediately apologized to James and assured fans that the person responsible for this behavior was fired from the company. 
Following this entire debacle, Fightful Select reported that one Mark Carrano was the man fired from WWE and that he was the man responsible for this mess.
Furthermore, former WWE Superstars Gail Kim and Darren Young took to Twitter to call Carrano out, revealing that they too received demeaning treatment from him following their exits. 
I know the WWE trolls are going to come for me, but Mark was not a good human being. I don't think he should necessarily get blamed for this incident but I hope this karma makes him realize and wake up. Be a nice human and maybe things will change for you @TheHeaterMC https://t.co/MEIiB3Q0k4

— Gail Kim-Irvine (@gailkimITSME) April 23, 2021
In subsequent posts on Twitter, former stars Jillian Hall and Maria Kanellis confirmed that they too had received their belongings in trash bags post-release but chose not to make a big issue out of the entire thing.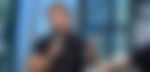 WWE has decided to rescind the decision to fire John Cone
Later, it was reported that John Cone from WWE's Public Relations Department was also relieved of his duties. However, it is unknown whether this decision was a direct or indirect result of the Mickie James controversy or not. 
Cone was a referee in the ring earlier but performed his duties in the PR department in recent times. WWE legend Mick Foley immediately defended Cone after receiving the news and mentioned that WWE should consider changing their minds on him. 
A few hours later, PWInsider learned that the decision to fire Cone was rescinded, and he was handed the role of Senior Manager of talent relations and reports to John Laurinaitis. 
ADVERTISEMENT
Article continues below this ad
Some serious internal WWE house cleaning going down. Many, many people impacted. Wow.

— WrestleVotes (@WrestleVotes) April 23, 2021
WrestleVotes confirmed that there was a huge in-house clearing underway in WWE earlier, but we do not have more names as of now. If the company has let go of more personnel, it has kept the decision under the covers.  
ADVERTISEMENT
Article continues below this ad
We probably won't know the names unless they issue statements on Twitter, but until then, we will have to see if WWE issues an official statement.