"It Wasn't My Fault"- Roman Reigns Details How He Nearly Killed AJ Styles With a Spear
Published 01/22/2021, 11:13 AM EST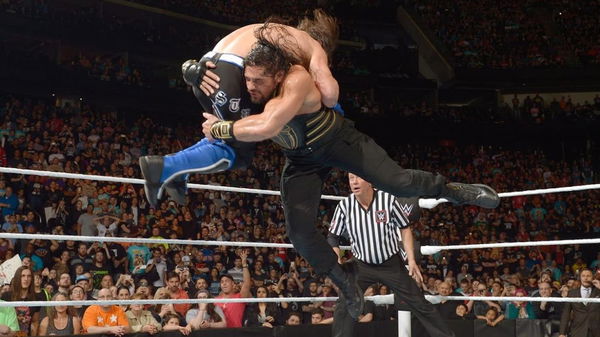 ---
---
Roman Reigns is one of the many Superstars who use the Spear as a finishing/ signature move. Standing in the same line as men like Edge, Goldberg, Bobby Lashley, and more., Reign has achieved a lot with his sword.
ADVERTISEMENT
Article continues below this ad
Executing this move is an easy job for trained wrestlers but there are times it can go horribly wrong, especially when there is a lack of communication between the two competitors.
ADVERTISEMENT
Article continues below this ad
Such a moment took place in the closing moments of a Roman Reigns vs AJ Styles match when Roman speared Styles, who landed awkwardly on his neck. Styles tried to sell the Spear well by flipping but Reigns didn't know this and gave it all he had. 
In an interview with Ryan Satin of WWE on FOX, Roman Reigns spoke about the moment and revealed why the execution of that Spear was a mess. 
"In order to know (that the opponent is going to flip), you have to hit them and kind of ricochet off of him and kind of do a bit of a barrel roll to allow them to get that flip because I didn't know he was going to do that," revealed Reigns.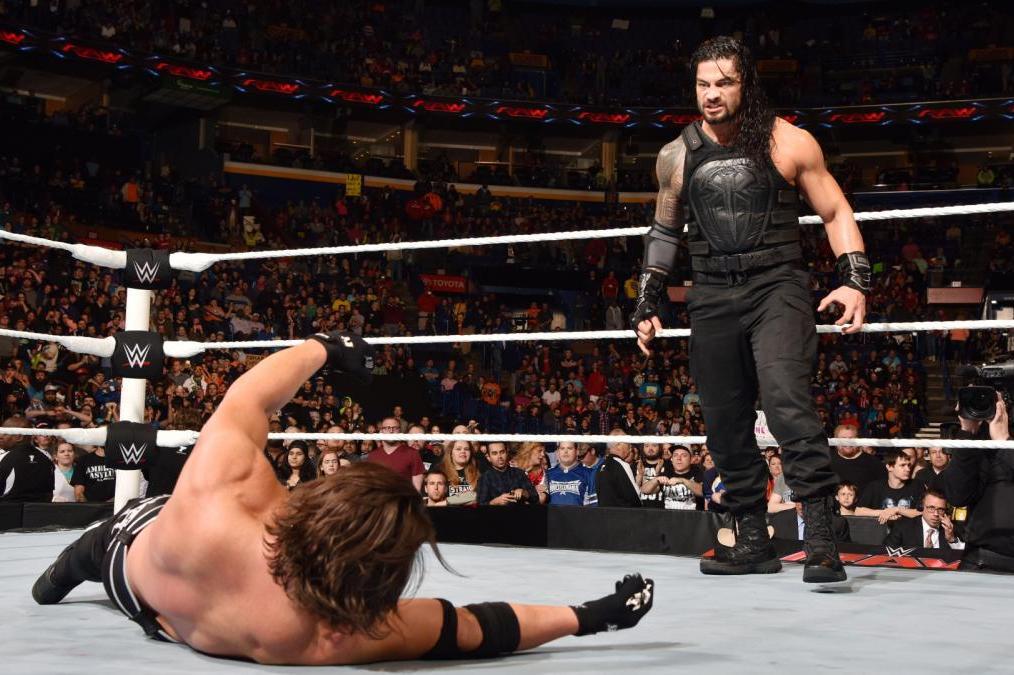 "So when I hit him with a spear, I was still wrapped around them. And I kind of stopped him from rotating and he completely landed on his neck. It was not my fault. I did not know this, but it looked rough. But I know he could easily cop that flip and made it look crazy. But I just was not on the same page. But luckily the match was over," said Reigns. 
Roman Reigns wishes to go back and redo that Spear
Roman Reigns further added that he wishes he could turn back time and redo that spear so that AJ could sell it well. 
ADVERTISEMENT
Article continues below this ad
"If I could go back and fix that AJ sphere, okay, I would Yeah, I wouldn't have held on to him so tight," said Reigns. "I kind of drove them into the ground a little bit. But I think I'd go back and let him do his thing. I would disengage from him. Let him cop his flip or whatever. He probably was spinning there, too."
Thankfully, AJ Styles didn't take any serious damage. However, it did look like a pretty nasty landing. Roman Reigns was visibly startled but played off the fight with the pin. 
ADVERTISEMENT
Article continues below this ad
The Spear botch still remains clear in his mind and maybe one day he could clear his deal with AJ Styles with the perfect spear and sell.