Jason Jordan to Lead WWE Production in Key Corporate Role
Published 04/28/2021, 2:29 PM EDT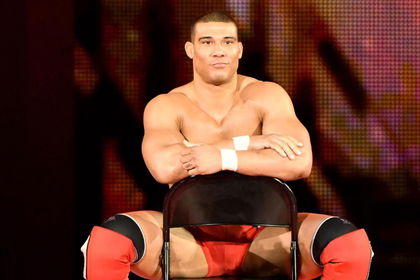 ---
---
There has been a big update on the WWE career of Jason Jordan and although an in-ring return is still more or less off the cards, he has had a significant bump up in his corporate role in the company which has hinted at higher responsibilities. 
ADVERTISEMENT
Article continues below this ad
According to a recent report from PWInsider, Jason Jordan has been promoted to Lead WWE Producer. This places him in charge of the production of both Raw and SmackDown brands and gives him total control over the skeleton of matches. 
ADVERTISEMENT
Article continues below this ad
He has taken the former role of John Laurinaitis, who is now in charge of the Talent Relations Department. This is a big step taken by WWE but the company has decided to place its product in the hands of a younger mind, more synonymous to the content viewers may be looking for today. 
Jordan does have experience in this regard and worked in production over two major matches at WrestleMania this year. He collaborated with Jamie Noble to produce the Bobby Lashley vs Drew McIntyre WWE Championship match and worked alone to produce the Nigerian Drum Fight between Big E and Apollo Crews. 
WWE was certainly impressed with what they saw and has given him the reigns to lead the company across both its brand. This is undeniably a huge step up for him and he now has a lot more responsibility on his hands, but that also means he has the authority to execute things with his vision which is a promise for the future. 
Jason Jordan was forced into early retirement due to an injury
ADVERTISEMENT
Article continues below this ad
Jason Jordan was given a huge push a few years ago as the storyline son of WWE Hall of Famer Kurt Angle, with whom he even collaborated for matches. He was certainly heading for the big gold but a huge neck injury derailed his career trajectory. 
Although the surgery was successful, Jordan was never cleared for competing again and this forced him into early retirement. There were rumors suggesting Jordan's return to the ring this year and earlier last year, and fans believed he was working towards it but it seems as if WWE has given him a better opportunity to showcase his skills. 
ADVERTISEMENT
Article continues below this ad
This of course comes at the back of a huge corporate restructuring initiated by WWE President Nick Khan, which has seen several role changes in the company including the firing of Mark Carrano and John Cone's recall as Laurinaitis' second in command on WWE's Talent Relations Department.