WATCH: When CM Punk Ruined Raw 1000 by Turning On the Rock
Published 02/05/2021, 12:32 PM EST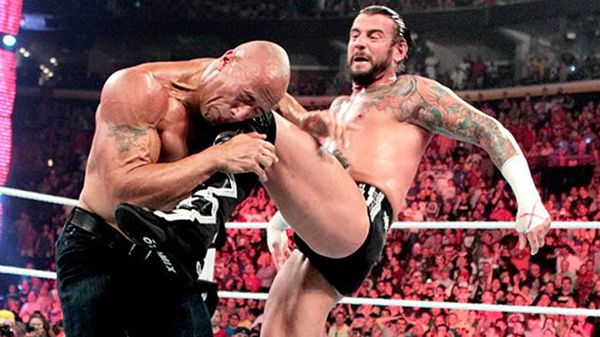 ---
---
It doesn't take too much of a look-back into the past to remember the 1000th episode of Raw, which was a huge milestone for WWE and its influence on Professional Wrestling. The episode was marked with iconic returns and moments, but the show-stopper came during the main event of the night which was John Cena vs CM Punk for the WWE Championship. 
ADVERTISEMENT
Article continues below this ad
CM Punk was well into his reign and was living up to his potential of being one of the biggest stars on the WWE roster. He was also settling into the face of the company role but was not quite there yet.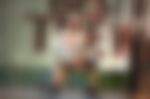 Everything went well for Raw 1000, except the ending when things took an extremely chaotic turn. Big Show, rising up in one of his many heel moments, interrupted the match between John Cena and Punk, and attacked the former. 
ADVERTISEMENT
Article continues below this ad
This led to an anti-climactic disqualification finish to the fight that fans expected to end by clean means. While Big Show unloaded on Cena, the fans were treated to an explosive show-up in The Rock.
The Rock was blindsided by CM Punk
The iconic Superstar made his way to the ring as the final appearance of the historic night by unloading on Show. He quickly delivered a Spinebuster to his nemesis and called for the People's Elbow. 
The crowd cheered as their favorite star bounced off the ring ropes but the cheers soon turned to a gasp. CM Punk had just re-entered the ring and delivered a flying clothesline to 'The Brahma Bull'! 
ADVERTISEMENT
Article continues below this ad
Incapacitated, The Rock struggled for breath and CM Punk basked in what was one of the best heel moments of his career. To make things even bigger, Punk delivered a Go To Sleep to the WWE legend, putting him out of commission. 
'The Best in the World' walked away from the ring as the crowd booed. But among those boos was a gentle breeze of excitement. Punk had just crashed the Raw 1000 party and started a huge feud with The Rock, and fans just knew things were about to get better. 
ADVERTISEMENT
Article continues below this ad
They knew that this heel turn marked the start of something big, the start of a Superstar who was going to bring them the energy of Austin 3:16 for the first time since the Attitude Era. This CM Punk was a man every WWE fan could get behind, and soon accept as the face of the company.