WATCH: Sami Zayn Almost Breaks a WWE Rule During a Heated Moment on SmackDown
Published 03/21/2021, 9:20 AM EDT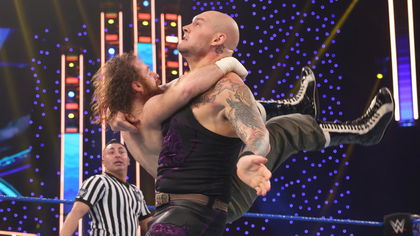 ---
---
Sami Zayn has just started a new feud with Kevin Owens, and fans do not mind revisiting the rivalry yet again. On the latest episode of SmackDown, 'The Untouchable' blinded his former best friend with a Helluva Kick, knocking him out momentarily. 
ADVERTISEMENT
Article continues below this ad
Kevin Owens was a guest commentator for Zayn's match against King Corbin and was explaining to the crew how Sami was just using excuses, and there was no scheme against him. Taking major offense to these words, the former Intercontinental Champion launched himself at Owens and nearly took his head off with the kick.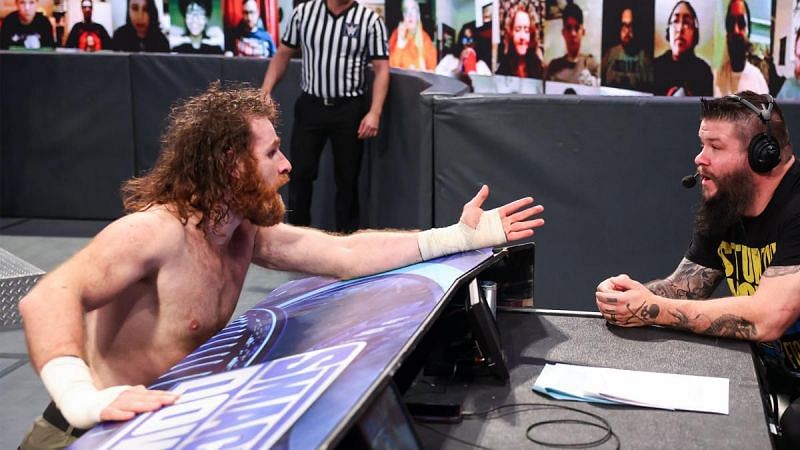 ADVERTISEMENT
Article continues below this ad
Kevin Owens was left in shock after the kick, but that's wasn't the only surprising thing that happened. If you look closely at the replay, Sami Zayn can be seen making an off movement with his right arm before the kick connected. 
The reason for this was that 'El Genercio' was going for the traditional thigh slap, a technique used by professional wrestlers to generate a sharp click, which makes their move sound impactful.
However, it hit him somewhere towards the end that the move was banned in WWE, which is why he immediately diverted his hand before it hit his thigh.
However, judging by the way it connected, he didn't have to use the slap since it looked pretty impactful anyway. It is fun to see how wrestlers adapt to this new change and try to ignore a habit they've been following for years. 
WWE has banned thigh-slapping for its Superstars
WWE issued a new rule last month banning its Superstars from using 'thigh slapping' in their matches. The rule was first imposed on the NXT stars and then on the red and blue brands.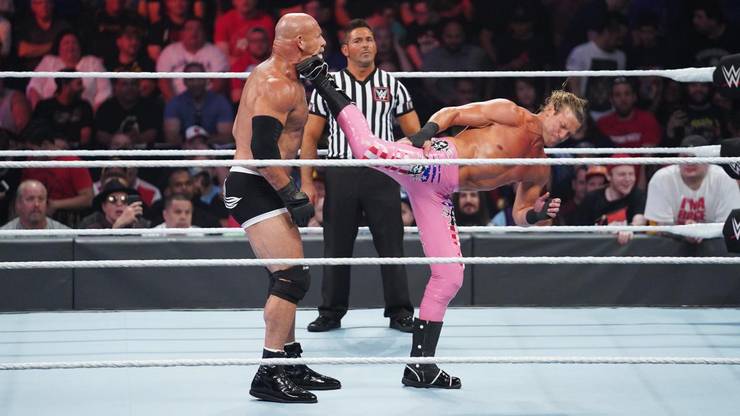 ADVERTISEMENT
Article continues below this ad
It was later noted that the punishment for continuing this practice is a fine, although the exact number isn't known. All we know is that Vince McMahon has decided that this move is probably not the best if WWE wants to continue selling its product, which has been criticized as 'fake' by many.
Certain moves like the Superkick and even finishers like Drew McIntyre's Claymore Kick require the thigh slap as an essential part of the sell. The sickening crack sound that comes on the impact makes it look like the kick really did its damage.
ADVERTISEMENT
Article continues below this ad
We are eager to see how these stars adapt and what they do to substitute a technique they have been practicing for a long time now.