Kurt Angle Reveals the Origin of His Infamous "You S**k" Chants in WWE
Published 04/26/2021, 9:36 AM EDT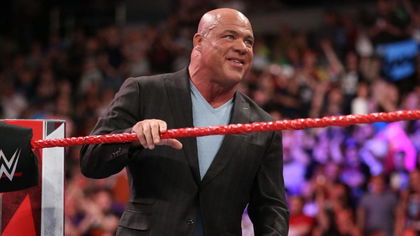 ---
---
Kurt Angle was one of the most popular and precise wrestlers in WWE history. He conquered the World Championship less than a year after joining the company. Angle is one of the few Superstars to make John Cena tap out and faced some of the fiercest opponents in his heyday. 
ADVERTISEMENT
Article continues below this ad
However, even though he is one of the greatest at what he does, the crowd always shouts 'You S**k' at him, in tune with his entrance music. This has been a constant for over a decade, and fans never forget to remind Angle of it. 
ADVERTISEMENT
Article continues below this ad
Many of you may be wondering just how this trend started. Every crowd chant has an interesting backstory, and even 'The American Hero' wasn't spared from a very reactive crowd. 
In a recent post on Twitter, Kurt Angle reminded fans of the origin of the 'You S**k' chants, and how his plan to intimidate opponents backfired.
As you can see, Angle launched a t-shirt line (with Edge's obvious input) with the words 'You S**k' printed across the front in bold. This was a sort of rib to any opponent, indicating that they don't measure up to his level of skill and accomplishment. 
However, the fans turned the tables on Angle and began chanting 'You S**k' at him instead of his opponent! This soon became a regular when fans realized that the chants synchronize with his patriotic entrance music.
Kurt Angle now enjoys hearing the 'You Suck' chants
Since then, it has been a series of 'You S**k' chants directed towards the former WWE Champion. At first, he violently opposed it but then succumbed to his faith and rolled with the new addition to his entrance. 
ADVERTISEMENT
Article continues below this ad
Nowadays, Angle is more than happy to hear those chants and laughs them off. In a way, you can say that he did it to himself, and it is surely one of the most famous backfires in WWE history. However, Kurt Angle isn't the only one to face this problem. 
Following his heel role, John Cena was also subject to the same chants that fans managed to sync with his entrance music. 'John Cena S**s' did catch on and was used regularly with his entrances.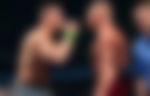 ADVERTISEMENT
Article continues below this ad
Both Superstars probably don't want to change a thing about these chants as they define their character in the business and just how much it means to the audience. Kurt Angle certainly doesn't mind and probably even enjoys them nowadays.