Ric Flair Chooses His Apprentice From WWE Roaster and It's Not Charlotte Flair
Published 01/18/2021, 9:58 PM EST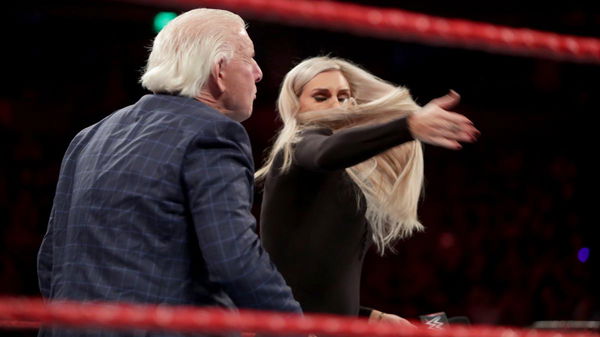 ---
---
Charlotte Flair, and her father Ric Flair, have been quite the team, cementing their place as the dream father and daughter WWE collaboration. 
ADVERTISEMENT
Article continues below this ad
Living up to the Flair name, Charlotte has managed to conquer the WWE Women's Division multiple times and is one of the most decorated Champions in WWE today.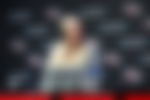 Ric Flair is one of the proudest men, seeing his daughter do what he did in his day, and often accompanies her to the ring. Although the duo has had their differences, they always decide that family is first and patch up. 
ADVERTISEMENT
Article continues below this ad
However, it seems as if Ric Flair has done the unthinkable this time and the two may never speak to each other again. On the latest episode of Monday Night Raw, it seems that the Hall of Famer chose his new apprentice.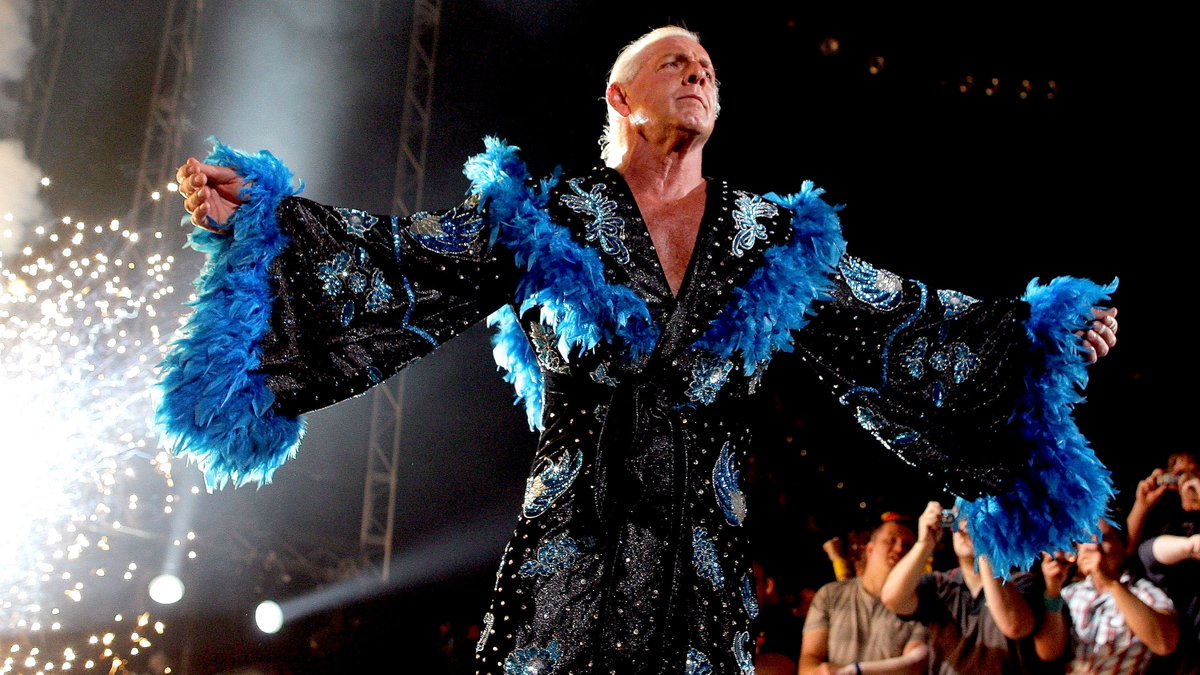 Ric Flair entrusted Lacey Evans with his legendary robes!
While Charlotte was in a fight with Peyton Royce, Ric Flair emerged from the back with Lacey Evans. Only thing was, Lacey was wearing the traditional and iconic Flair robes! 
Charlotte was immediately put off by this sight, which she viewed as an insult to the family name. By giving Lacey the legendary Flair robes, it would seem as if the patriarch has a new favorite.
As fans may know, Charlotte is in a hot feud with Lacey Evans and her partner, Peyton Royce. Lacey has been using other ways to get at Charlotte and has apparently struck a romantic chord with her Hall of Famer father.
Supposedly attracted by Lacey's charms, Ric Flair has betrayed his daughter on multiple occasions on Raw. Both interferences have led to Lacey Evans scoring the upset victory over Charlotte. 
Lacey Evans has incurred the wrath of Charlotte Flair
The Women's Tag team Champion did not take any of this lightly and vowed to finish off Lacey Evans, even if it meant going through her own father.
ADVERTISEMENT
Article continues below this ad
Ric Flair let his greed get the better of him, and it seems like he has been quite active with Lacey over the past few weeks. The fact that he is teaching her the tricks of the trade means that she could give Charlotte a run for her money. 
ADVERTISEMENT
Article continues below this ad
Charlotte is absolutely livid and will make sure she shows Evans who's the boss. Everyone eventually bows down to 'The Queen', and Lacey may learn that the hard way.