"Like, He Can't Pick up a Dumbell"- Roman Reigns Is Shocked With Kevin Owens' Insane Physical Abilities
Published 01/22/2021, 1:00 PM EST
---
---
Kevin Owens has decided to make the last stand against Roman Reigns and has been in a brutal feud with 'The Tribal Chief' for months now. Behind the veil of hatred, Reigns has a deep-rooted respect for his rival. 
ADVERTISEMENT
Article continues below this ad
Roman Reigns acknowledges the fact that Kevin Owens can do a lot of things he isn't supposed to do. Being of a larger size, fans never expected Owens to be an aerial expert but he stunned everyone.
ADVERTISEMENT
Article continues below this ad
The WWE Universal Champion was equally shocked by Owens' abilities and highlighted it in his interview with Ryan Satin of WWE on FOX. 
"Yeah, all those guys who can cut that flip, and a lot of our guys are great athletes who can do that. It's just a choice if they want to do it or not. Maybe we'll make Kevin Owens do it," joked Reigns. "He's like a butterfly or like a bumblebee. He's like, he can fly but it looks like he shouldn't. I mean, like, totally. You're like 'There's no way he can- Oh, he's flying.'"
Kevin Owens is quite comfortable going airborne. For this, he stands apart from other wrestlers of his size and weight. Out also makes him a dangerously versatile competitor in the ring. 
"Yeah, Kevin is like oddly athletic and oddly strong," remarked Reigns. "Like just dad strong. It's weird. Like, he can't pick up a dumbbell but he can pick up like, a human."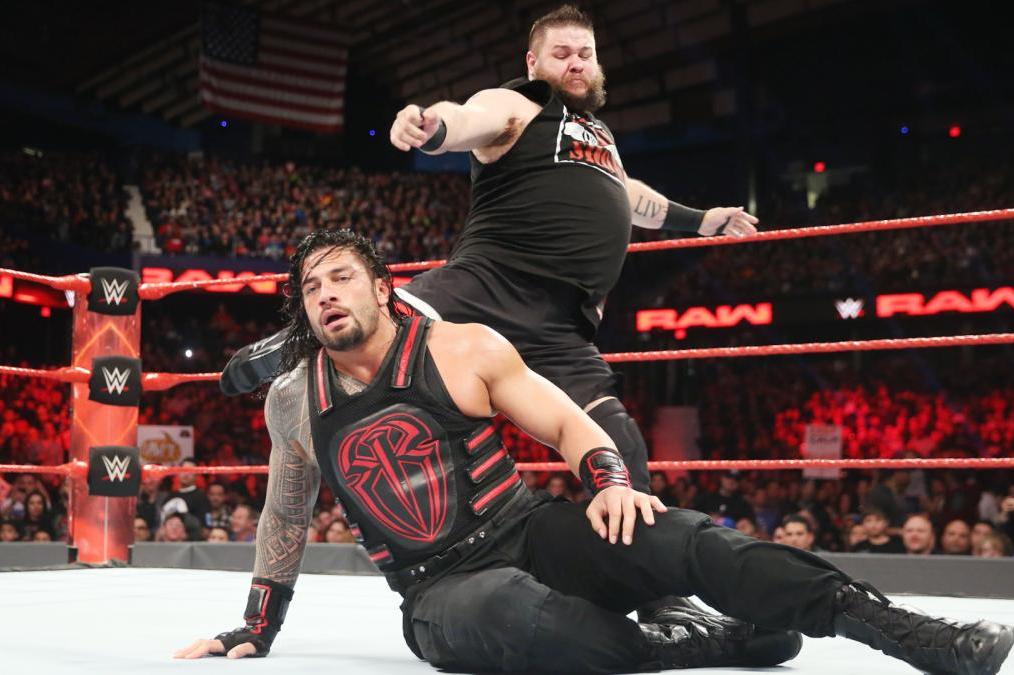 Kevin Owens is the only man who can humble Roman Reigns
ADVERTISEMENT
Article continues below this ad
Owens gave 'The Big Dog' a tough fight and brought everything to the table, quite literally, at TLC 2020. However, multiple interferences from Jey Uso prevented him from picking up the huge win.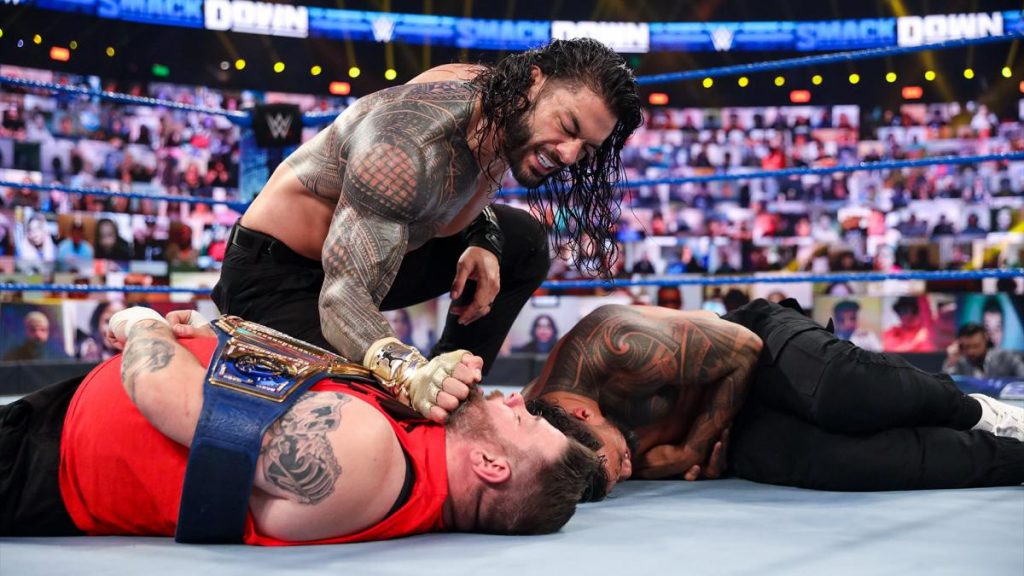 Roman Reigns has since asserted his dominance once more and intends to break Owens into pieces. 'The Tribal Chief' attempted to fix an easy opponent in Adam Pearce for Royal Rumble, but his opponent was switched to Kevin Owens by Pearce on the latest episode of SmackDown.
ADVERTISEMENT
Article continues below this ad
Reigns waits patiently to face one of the only men capable enough to dethrone him. However, Owens faces an uphill battle any way he looks at it. He will need more than aerial superiority to beat Roman Reigns.