Major WWE Superstar Teases Huge Return for WrestleMania 37
Published 03/31/2021, 8:11 AM EDT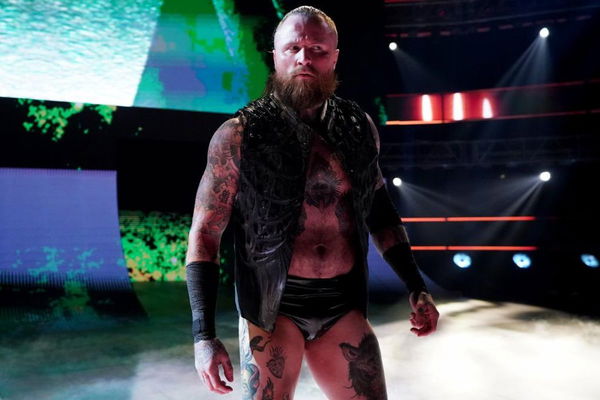 ---
---
Ever since Andrade's departure, WWE fans are looking at the roster for more under-utilized stars, and one of the names that pops up is that of Aleister Black. 
ADVERTISEMENT
Article continues below this ad
The Dutchman hasn't been seen in WWE for months and is being omitted for no known reason. Given the fact that he is one of the company's top talents in terms of potential and is still received well by fans, we could see him make a big return at the grandest stage of them all. 
ADVERTISEMENT
Article continues below this ad
A couple of days ago, SmackDown's Murphy called Black out, jokingly asking him for a match at WrestleMania. Fans eagerly awaited the response, but were kept waiting. Then, out of the blue, they may have gotten the answer.
In a recent post on Twitter, Aleister Black teased his return to WWE with a cryptic image of his ring gear, as you can see below. His iconic black jacket can be seen along with his boots, which may mean something big. 
The words on the jacket are dutch for "Think of me as your kingdom goes up in flames", which is part of Black's gimmick as the destroyer of all. Leon Rush knows the taste of those boots firsthand and may just postpone his move to the mien roster if Black makes his return. 
Aleister Black hasn't been seen since Zelina Vega's release
In December 2020, Black's partner Zelina Vega was released from her contract in WWE, following disputes over the controversial Twitch ban. Since then, we haven't seen Black on TV and fans immediately speculated that it may have had something to do with the release. 
Although, there has been no word over Aleister Black's absence and WWE has given no update on his status. He has mainly been overlooked when it comes to bookings and is still under WWE contract! 
Like Black, Andrade was another Superstar that was blatantly underutilized. His talents should have taken him to the top of the roster, but instead, he found himself struggling in the mid-card. 
ADVERTISEMENT
Article continues below this ad
While Angel Garza still remains in WWE, Andrade has teased a return to Wrestling imminently and is not bound by the 90-days release clause which prevents former WWE Superstars from signing with another promotion roughly months after their release. 
We may see him head to AEW or Impact. Either way, it was the right move for his career. 
ADVERTISEMENT
Article continues below this ad