"They Will Stop Using You"- Former Superstar Reveals How WWE Punishes Talents for Turning Down Storylines
Published 10/24/2020, 3:35 PM EDT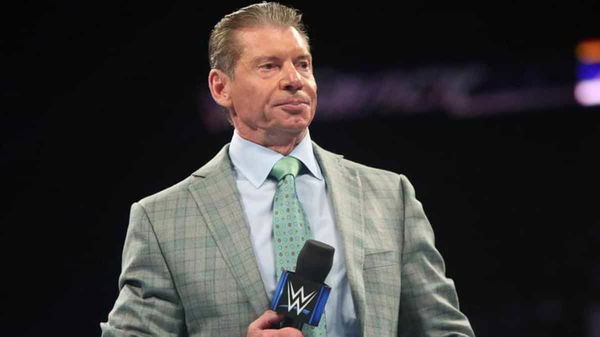 ---
---
WWE has seen many messed up storylines in the past that have gone beyond nonsensical. It makes a person wonder why WWE Superstars sign up for that stuff in the first place. Answering that question, former WWE Superstar Mike Kanellis gave us a look into the company system.
ADVERTISEMENT
Article continues below this ad
In a recent interview with The Hannibal TV, Mike Bennett, or as we know him, Mike Kanellis, revealed the consequences of 'turning down' a proposed storyline as a Superstar. 
ADVERTISEMENT
Article continues below this ad
Bennett was very confident about his feelings and says that Superstars were actually punished for turning down a storyline, no matter how ridiculous.
"Yes, a 100%. You can turn down whatever you want. I could have instantly told them, I don't want to do this angle or this, but then you're not doing anything. You'll just be sitting there," said Bennett. "They won't formally tell you you're punished. They will just stop using you."
Bennett went on to reveal the harsh reality of WWE. He claims that Superstars that reject storylines never know what they did wrong in the end.
"And you'll hear it through the grapevine because that's how it works. People will come to you and be like 'Boss is pi**ed that you said this or boss is pi*ed that you did that,'" revealed Bennett. 
"No one ever comes to you face-to-face like an actual human being or an adult and is like 'this is the issue, you should go talk to the boss about it'. No, it's always like high-school, through the grapevine, 'you know, so and so is mad at you and you should go…' like it's always so lame. But yeah, you'll 100% be punished, not formally, but yeah you'll know that you're a 100% punished."
WWE left the Maria and Mike Kanellis storyline on a cliffhanger
One of the biggest unfinished storylines in WWE for the year was the one between Maria Kanellis and her husband Mike. Earlier this year, they had one of of the most dragged storyline in the business.
ADVERTISEMENT
Article continues below this ad
Maria was forced to involve her personal life in the storyline. It revolved around who the real father of her unborn child would be. It was soon revealed that Bennett was not really the father.
Before the whole thing reached its breaking point, the two Superstars were released from their contracts. This was part of WWE's budget cut to keep up with the fall in revenues.
My husband. He was supposed to turn face. And do a story about recovery from addiction and motivation. But… that's just too good. Too real. Too honest. And of course I was supposed to remain the bad guy. 😘 until I came back from maternity leave. Baby face momma!! https://t.co/XAlaxD869x

— MariaKanellisBennett (@MariaLKanellis) June 28, 2020
ADVERTISEMENT
Article continues below this ad
Mike Bennett will probably never return to the WWE ring after his experience. However, we always have a long series of segments to remember him by.