WWE Turns Mandy Rose's Infamous WrestleMania 37 Botch Into a Storyline on Raw
Published 04/12/2021, 11:14 PM EDT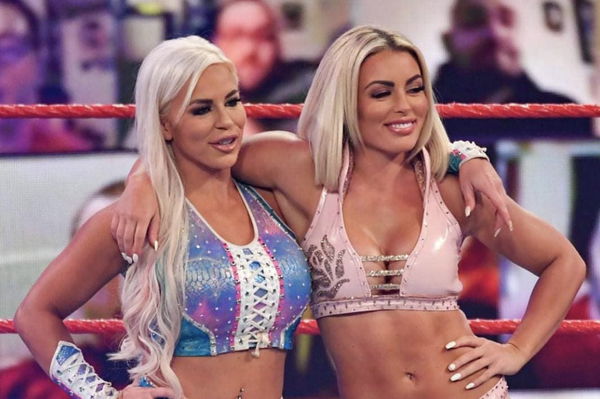 ---
---
Mandy Rose had the most embarrassing moment at WrestleMania before her match even started. As she was walking down the ramp with her tag team partner Dana Brooke, Rose slipped and fell before awkwardly getting up and laughing it off. Twitter exploded with jokes on this moment seconds after it took place.
ADVERTISEMENT
Article continues below this ad
On the latest episode of Monday Night Raw, Nia Jax and Shayna Baszler also shared a laugh over this moment and replayed it over and over until Rose herself interrupted. The two then decided to settle their differences in the ring. 
ADVERTISEMENT
Article continues below this ad
While entering, Mandy took extra care that she didn't fall this time and walked down the ramp successfully. However, Nia Jax did not have the same fortune in this respect.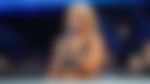 Nia Jax tripped over twice during the match!
Upon entering the ring, Jax tripped on the middle rope and nearly tumbled, a moment that served as instant karma for teasing Mandy Rose earlier. Although, this wasn't the only botch to befall her. 
Towards the end of the fight, Nia tripped on the ring apron outside while attempting to climb back in and fell straight to the floor, a moment that left Dana Brooke and Mandy Rose in laughter. 
The two decided to walk away from the ring jokingly, in an effort to give Nia Jax some time off. An infuriated Nia stared them down and couldn't believe her bad luck heading into this fight. 
Of course, when you speak of botches, Nia Jax is one name that will undoubtedly pop up. Famous for her record of in-ring accidents, Jax has grown notorious in the Women's Division. However, she has made an improvement lately and even played off a few to her advantage. 
ADVERTISEMENT
Article continues below this ad
A month ago, the entire 'My Hole' moment on Raw took Twitter by storm, and fans couldn't stop talking about that hilarious moment involving the former Raw Women's Champion. Jax really shouldn't be out teasing Mandy Rose for the infamous slip, judging by her record. 
ADVERTISEMENT
Article continues below this ad
WWE played a great role in making a storyline out of this botch. Instead of letting it go and pretending like it never happened, the writers pulled it off into a new angle and will now have Nia Jax and Shayna Baszler as opponents for the next few weeks of Raw. 
Trending Stories