WWE NXT Champion Finn Bálor Issues a Stern Warning to Kyle O'Reilly
Published 12/16/2020, 10:22 PM EST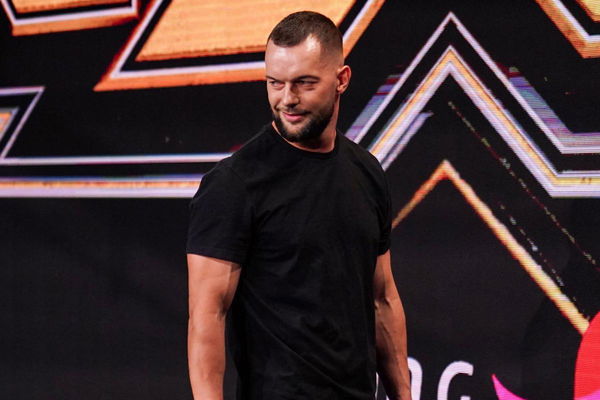 ---
---
Kyle O'Reilly broke the barriers against Pete Dunne on the latest episode of WWE NXT. The Undisputed Era member earned his victory but incurred the wrath of NXT Champion Finn Bálor shortly after.
ADVERTISEMENT
Article continues below this ad
O'Reilly became the number one contender for the NXT Championship with the victory. However, 'The Cat' assured him that it was not going to be a happy ending.
On the latest episode of WWE NXT, Finn Bálor issued a firm warning to Kyle O'Reilly of things to come. The Champion is confident that he will end the rivalry once and for all.
ADVERTISEMENT
Article continues below this ad
Bálor and O'Reilly had a legendary battle the last time they faced off in the ring. Pushing each other over the limit, O'Reilly put every essence of the Champion to the test. 
Unfortunately, his efforts were not enough and Bálor successfully defended his hard-won title. Neither of the two escaped the match unscathed. 
Following the fight, WWE confirmed that Bálor suffered a broken jaw which put him out for a while. O'Reilly also had some broken teeth which kept him out.
We can't imagine the brutalities that will ensue when the two meet each other for the New Year event. Bálor has no intention of letting go of his title this time either. 
Kyle O'Reilly may finally overthrow Finn Bálor at New Year's Evil
ADVERTISEMENT
Article continues below this ad
Kyle O'Reilly has been impressive in every match he has fought in recently. The Superstar has taken the hits and has delivered them in equal force. Finn Bálor will have a very hard time defeating a relentless opponent like him.
'The Cat' is no stranger to taking out giants himself. Do not forget the time he once took out Brock Lesnar himself. When it comes to the fighting aspect, Bálor measures up in every way. 
ADVERTISEMENT
Article continues below this ad
Fans are eager to see this fight that went exceedingly well the last time. Can Kyle O'Reilly make the best of this rare second chance, or will Bálor prove his mettle once more? We will soon find out.