Peyton Royce Calls Bayley the Best Female Wrestler After Her Hell in a Cell Match Against Bianca Belair
Published 06/21/2021, 9:21 AM EDT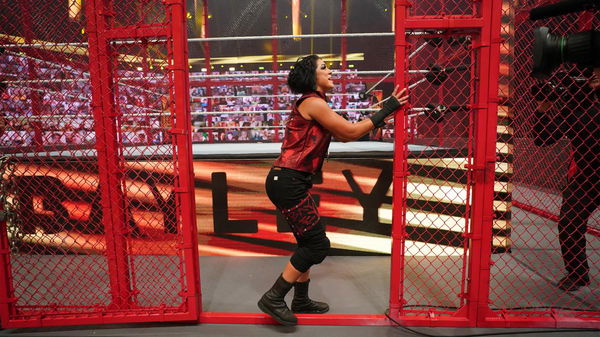 ---
---
Bayley may have been the heel and may have lost at Hell in a Cell against Bianca Belair. However, she has gained the respect of the WWE Universe for her consistency and deception to the role even in the face of setbacks. 
ADVERTISEMENT
Article continues below this ad
No matter what the outcome, fans still deeply respect Bayley and she also has the respect of fellow locker room members. In a recent post on Twitter, former WWE Superstar Peyton Royce called Bayley the best wrestler out there, telling fans they were wrong if they didn't think so.
If Bayley isn't your favourite wrestler, you're wrong.

— Cassie Lee (@CassieLee) June 21, 2021
ADVERTISEMENT
Article continues below this ad
Indeed, 'The Golden Role Model' sets the benchmark higher every time she steps into the ring. Thinking hard, no one would find a bad match involving Bayley. She makes sure that anyone competing against her looks good whilst looking good herself. 
Throughout her legendary heel run that began in 2019, Bayley dominated the Women's Division through her dominant 380-day run as SmackDown Women's Champion. She also broke the record for longest reign on that built and by a massive margin.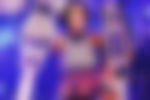 Turning heel was something fans never thought they'd see her do but she proved that anything would work as long as she had a good story. The heel version of Bayley has turned out to be her best version and when she had the partnership with Sasha Banks, the two became the most decorated stars in the Women's Division.
Watch this story: WWE Superstars Who Invaded Hell in a Cell
Kevin Owens also holds Bayley in high regard
Apart from Peyton Royce, even Kevin Owens believes Bayley has been outstanding over the past couple of years. He beehives she was the MVP of the ThunderDome era and profited even in the absence of fans.
ADVERTISEMENT
Article continues below this ad
At WrestleMania, she was denied a match due to the absence of an opponent. Fans found this unnerving, given that she was the biggest name throughout the year and did everything in her power to prove that. Bayley later revealed that she had pitched ideas but none of them managed to make it through. 
WWE is putting her on the main event list again through this feud with Bianca Belair. Every week, we get to see her brilliant talent on display, and she will gain more heat when the live shows return. 'The Golden Role Model' has a lot left in the tank in this character, and we will undoubtedly see the belt on her sooner than later. 
ADVERTISEMENT
Article continues below this ad