Alexa Bliss Gives a Huge Update on The Fiend's Return on WWE Raw
Published 02/15/2021, 10:54 PM EST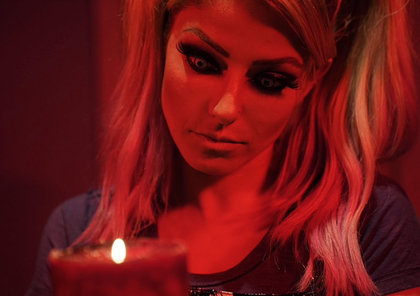 ---
---
Alexa Bliss has been delivering a great set of promos on Raw, and her gimmick as the accomplice of "The Fiend" has really increased her approval amongst fans. 
ADVERTISEMENT
Article continues below this ad
However, on the latest episode of Monday Night Raw, she really took things to the next level by attempting to 'summon' "The Fiend" from the depths of hell. She was seen with glowing eyes pouring ashes over a pentagram.
ADVERTISEMENT
Article continues below this ad
Pentagrams are associated with satanic rituals, so Alexa was probably trying to bring her 'lover' back through this. She prophesied that her partner would be reborn from the flames that consumed him. 
We can expect the masked monstrosity to make a return soon, now that Alexa has called on him again. The question is-when? 
Alexa Bliss has been tormenting Randy Orton in the absence of "The Fiend"
"The Fiend" has been absent from WWE since Randy Orton set him on fire after their Inferno match at TLC. Orton viciously set him ablaze and laughed as the flames engulfed his body. 
Since then, he has also attacked Alexa Bliss on numerous occasions, who gained her revenge by interfering in Orton's match with Edge, costing him the fight and the storyline. 
The two have been involved in a series of eerie segments, and Randy seems unphased in his doings. Without the feeling of remorse or guilt, 'The Viper' is prepared to do whatever it takes to regain the WWE Championship. 
However, the thorn at his side twists as "The Fiend" looks to return through the fire. After his feud against The Undertaker 16 years ago, Orton should have known better than to toy with supernatural forces. 
"The Fiend" could return at Elimination Chamber
ADVERTISEMENT
Article continues below this ad
Now, he has incurred the wrath of something demonic, and Alexa sitting at the center of a pentagram has made things more chilling than ever before. The ashes in her hands appeared to be those of Bray Wyatt himself.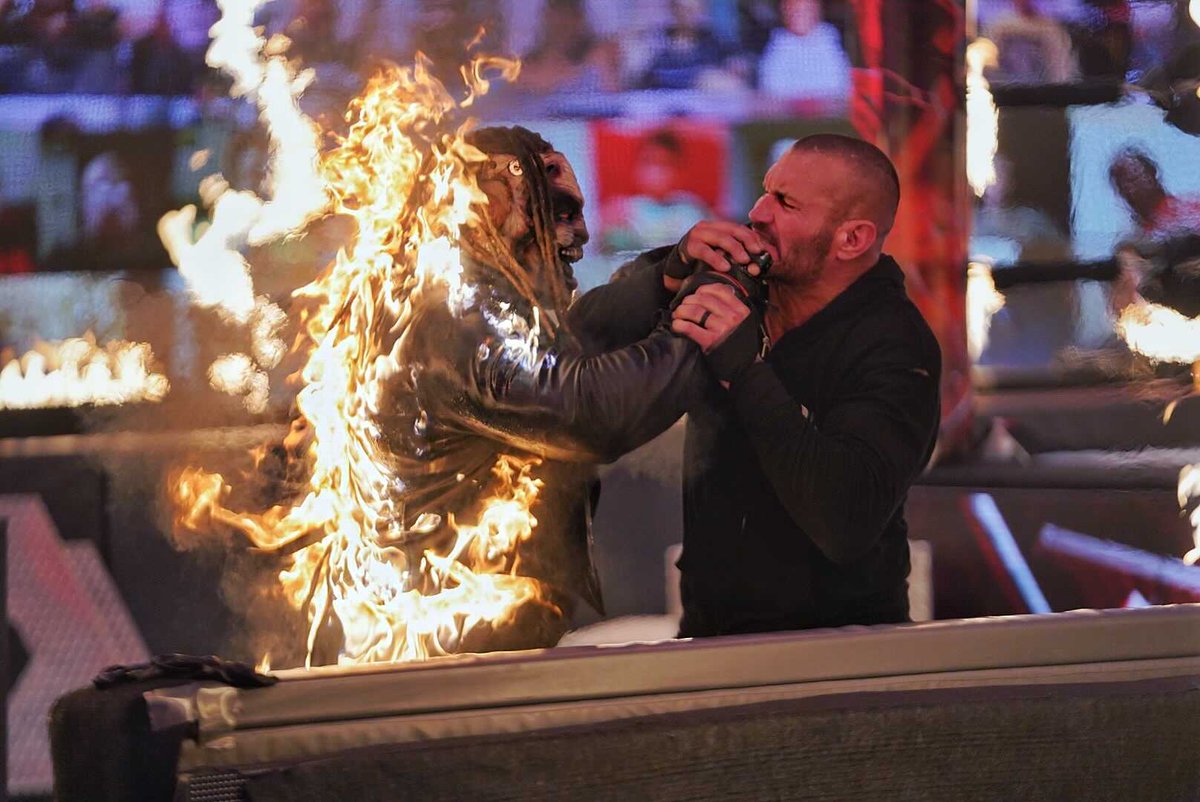 Considering the fact that Randy Orton will be competing at Elimination Chamber, we could see his nemesis return at the hellish structure, or Alexa bliss may make yet another appearance inside the ring out of nowhere. 
ADVERTISEMENT
Article continues below this ad
Either way, it is quite interesting to see how the storyline goes and the occult nature of Bray Wyatt's character has been shown in its explicit form on Raw so far.