"I Will Forever Miss Him"- Randy Orton Shares Heart Touching Story Touching Story of Eddie Guerrero
Published 10/10/2020, 10:54 AM EDT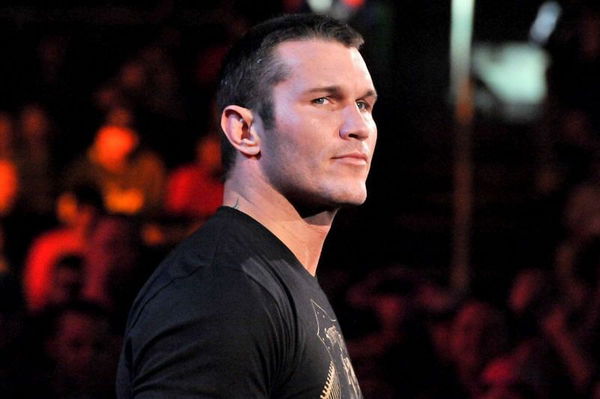 ---
---
If WWE fans ask you the significance of today, and you answer World Post Day, they would laugh at you. For future references, you may find it handy to know that a legend was born today. That legend is the one and only Eddie Guerrero.
ADVERTISEMENT
Article continues below this ad
Whenever this man made an entrance to the ring, he was raw charisma. There was simply no substitute to the "Latino Heat." When Eddie got started, there was no stopping him until you got the three suplexes.
ADVERTISEMENT
Article continues below this ad
In his memory, WWE Superstar Randy Orton shared a touching piece on Instagram. In the post, he highlighted the influence of Eddie Guerrero on his star-studded career, and how vital the legend was when he first joined WWE.
As you can see, Eddie Guerrero was just as important to Randy Orton as he was and still is to WWE. His unique personality that matches his in-ring shenanigans made him the most loved Superstars at the time.
He was also a good friend to many outside the ring. It has been more than 15 years since his tragic death. Guerrero suffered a fatal heart attack while performing his routine move on the May 20, 2004 episode of SmackDown.
Eddie Guerrero influenced Randy Orton and many other WWE Superstars
His influence on the legends we see today cannot be discounted. As an established Superstar, Eddie played a huge role in bringing up the young names back then like Rey Mysterio and Randy Orton.
ADVERTISEMENT
Article continues below this ad
To this day, critics look back with tears of joy at the days Eddie Guerrero blasted through the ring. He had a huge career ahead of him and was truly gone too soon.
Eddie Guerrero did have his backstage moments. WWE Hall of Famer Kurt Angle has a very clear memory of it till now. However, there wasn't ever a time we could say that he wasn't entertaining.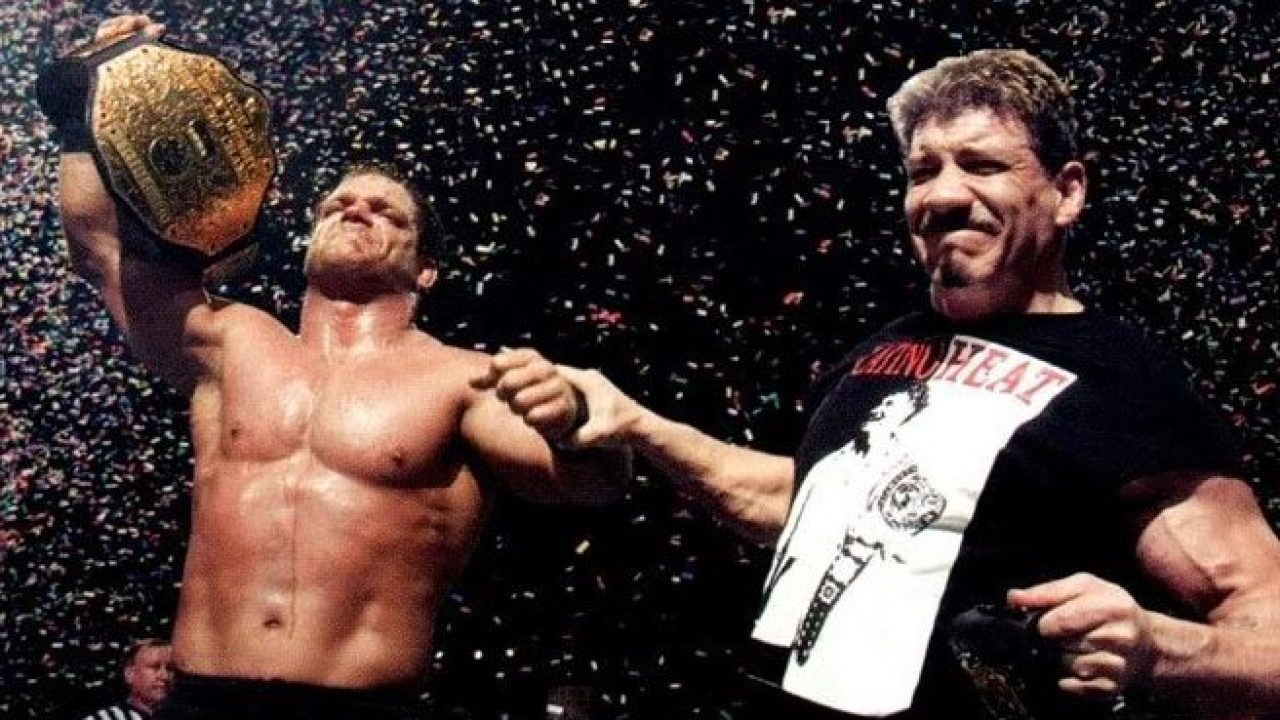 ADVERTISEMENT
Article continues below this ad
Professional Wrestling did lose a gem in Eddie Guerrero, but he would smile that crazy smile if he saw how great his legacy has turned out in Randy Orton, Rey Mysterio, and now Dominik Mysterio. It can be safely said that the "Latino Heat" never truly dies.