WWE WrestleMania Rumors and Potential Matches
Published 03/13/2021, 6:31 AM EST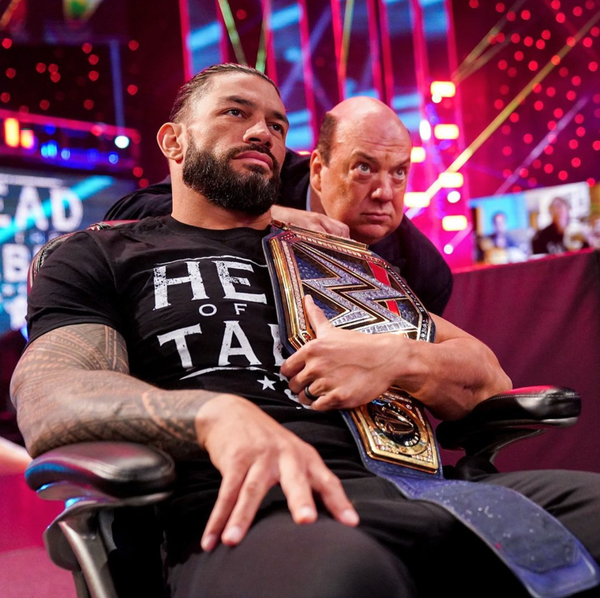 ---
---
WrestleMania is approaching quickly and yet, none of us truly know what WWE has planned out for its headliner event. With reports of a clean slate coming in every day, we have put together a list of potential matches that could take place at WrestleMania, which will surely pull a huge viewership. 
ADVERTISEMENT
Article continues below this ad
1.Roman Reigns (C) vs Edge vs Daniel Bryan
 (WWE Universal Championship Match)
This is probably the most pushed-for fight at WrestleMania. Edge made his miraculous return last year at Royal Rumble and went on the long road to recovery to win the same event this year.
ADVERTISEMENT
Article continues below this ad
He decided to challenge Roman Reigns for his Universal Championship, but it seems he isn't the only one who has eyes on the prize.
Daniel Bryan has expressed interest in the championship after winning the Elimination Chamber match and proving himself repeatedly. He has earned the right to challenge and will take on Reigns at Fastlane. 
However, his claim to this title may persist, and we may see a triple threat at WrestleMania. This match has the potential to be the biggest of the two nights, and if it does happen, it will surely be.
2. Bobby Lashley (C) vs Brock Lesnar
 (WWE Championship Match)
Speaking of matches that could tear the house down, Bobby Lashley has been consistently calling out 'The Beast Incarnate', and he may just get what he wishes for.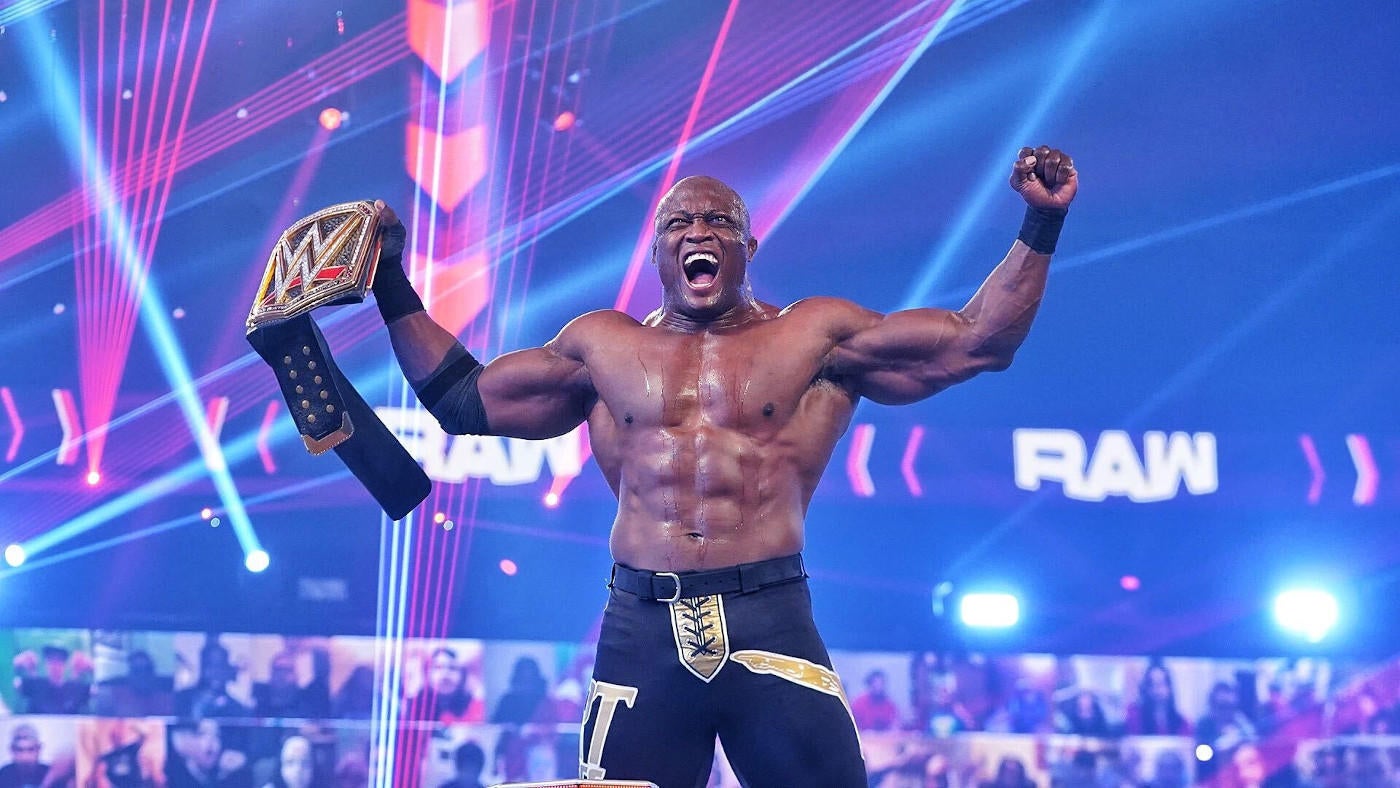 Brock Lesnar hasn't been seen in a WWE ring since his loss to Drew McIntyre last year at WrestleMania. Fans are starting to wonder when the former Champion intends on returning, and now it seems that the time is ripe.
Lesnar has listened to Lashley for too long and may decide to show him who's boss. If he does return, it would make the biggest showdown in recent WWE history. Since Lashley doesn't really have an opponent, for now, we could definitely see him squaring off with his dream rival.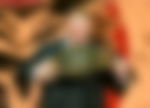 3. Sasha Banks (C) vs Bianca Belair (WWE SmackDown Women's Championship Match)
The SmackDown Women's Champion has been on top of the world since she proved her dominance and supremacy over Bayley last year at Hell in a Cell. However, the lack of a challenge has made her too proud, and it seems like she is about to meet her match.
Bianca Belair, an amazing athlete, won the Royal Rumble and is determined to take down Sasha Banks. She has not turned heel and is still respectful, but Banks does not appreciate the challenge. 
'The Legit Boss' wants to hold on to the title, while Belair wants to seize her glory, and a clash between these two is more or less a given at WrestleMania.
4. Drew McIntyre vs Sheamus
If there's any bad blood that must be settled, it should be settled at the grandest stage of them all. Drew McIntyre has been pulled down from the clouds by Sheamus and his betrayal. 
Acting as his best friend, Sheamus soon turned on Drew and showed his true colors. The two have been feuding ever since McIntyre lost his WWE Championship and the rivalry is set to head straight to WrestleMania.
5. Randy Orton vs "The Fiend"
Alexa Bliss has been tormenting Randy Orton over the last few weeks on Raw. Apart from making him expel black goo from his body, she has been interfering with his matches, leading to losses.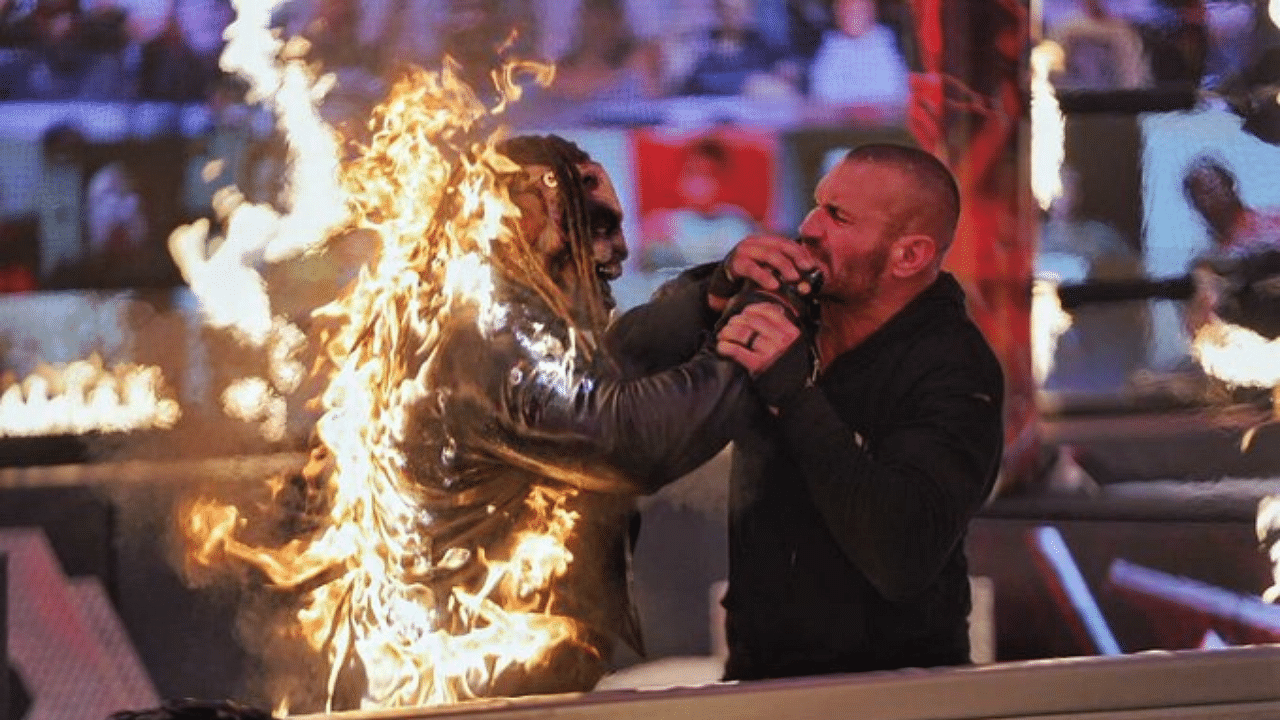 It won't be long before she summons "The Fiend" back from the grave, and Randy Orton must be prepared for the demon he once burned alive. This storyline will surely meet its twisted end at WrestleMania.
6. Apollo Crews vs Big E (C) (Intercontinental Championship Match)
Apollo Crews has embraced his true self and is now stronger than ever. As a heel, his role has improved a lot, and he has decided to challenge the Intercontinental Champion Big E for the gold. 
ADVERTISEMENT
Article continues below this ad
Apollo has a lot of momentum, but Big E has proved that he can be the raging monster whenever necessary. This match has the potential to really turn heads at Mania and could be the differential for the card. 
ADVERTISEMENT
Article continues below this ad