Sami Zayn Blames WWE Official for His Embarassing Loss to Big E on SmackDown
Published 03/13/2021, 11:23 AM EST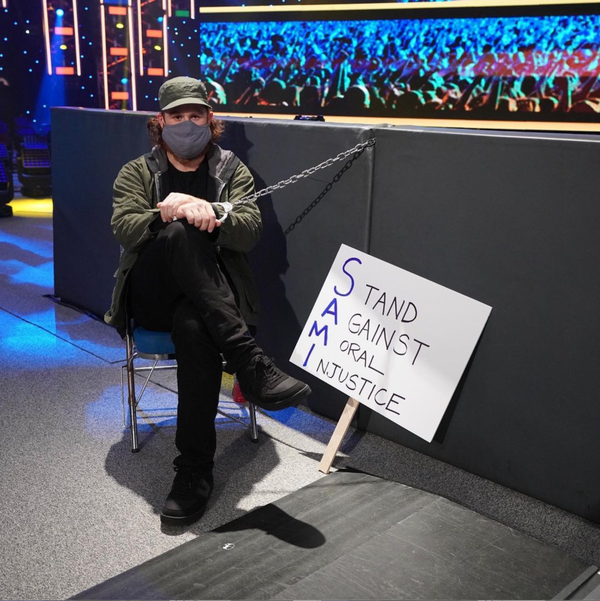 ---
---
The latest episode of Friday Night SmackDown didn't do Sami Zayn any favors, and 'El Generico' found himself at the mercy of his arch-rival Big E yet again. 
ADVERTISEMENT
Article continues below this ad
Zayn thought he could get the better of the Intercontinental Champion and win back the title that he claims was rightfully his, but it went horribly wrong as Big E manhandled him and finished him off with the Big Ending. 
ADVERTISEMENT
Article continues below this ad
Following that embarrassing loss, 'The Untouchable' released backstage footage of himself from his documentary crew, which saw him going on a rant about how the match official did him dirty and made him lose intentionally. 
You can see the full video below. Spoiler alert, the first minute is Sami Zayn losing his mind. 
As is fairly obvious, Zayn is livid with the fact that he couldn't take back his title from the much stronger and athletic Big E. He does, however, find a reason for his loss, which is a corrupt referee, whom he claims counted slow when he was about to pin the Champion.
Sami Zayn is convinced that there is a plot against him
Sami Zayn, also known as the resident conspiracy theorist of WWE, is relentless in his pursuit of exposing the company for plotting against him. 

Zayn has long felt that the hierarchy is the reason behind his decline in the rankings and even hired a documentary crew to record every moment of his from the backstage area to the ring. He hopes to catch the company in the act and have video evidence of every time he feels the WWE acts against him.
Unfortunately, no one is taking 'The Untouchable' seriously. His deranged look and mentally unstable persona have driven away even the remote ray of sense from his words, which is why he is on his own in this crusade. 
ADVERTISEMENT
Article continues below this ad
While he continues complaining about the referee, Big E has found a new rival in a refocused Apollo Crews, who has embraced himself in the new gimmick. He chose to put his thoughts into action and ambushed Big E after the match. 
ADVERTISEMENT
Article continues below this ad
We may see the two feud on from now, and Crews has gained sufficient momentum since his epiphany. Sami Zayn will have to learn to accept his defeats and learn from them, or he will soon be left in the dust.