Kevin Owens Pushes Bayley As the Greatest Performer of the ThunderDome Era for WWE
Published 05/23/2021, 3:14 PM EDT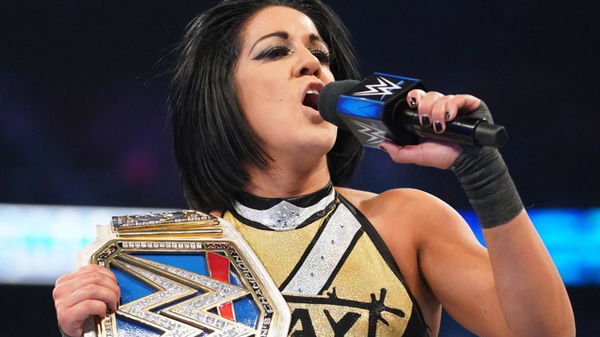 ---
---
WWE recently announced a return to live shows following positive responses from many other live sporting events and has decided to resume these shows from Mid July. This means that we are witnessing the final days of the ThunderDome Era, WWE's make-shift due to the lack of fans in the arena. 
ADVERTISEMENT
Article continues below this ad
The end of the ThunderDome and Pandemic era only raises one question- Who was WWE's Most Valued Person during this era? With a lot of speculation going on about it, WWE posed the question on Twitter, and Kevin Owens had no split mind about who took the spot. 
ADVERTISEMENT
Article continues below this ad
The above tweet is a reference to Bayley's catchphrase that she uses on SmackDown. It has become synonymous with her heel run and a huge part of her character over the months. 
Bayley and Sasha Banks conquered WWE in 2020
Perhaps one of if not 'the' most underrated Superstars of the last year, Bayley made everything happen in her heel run and exceeded every objective WWE laid down for her. Her dominant run as SmackDown Women's Champion defined 2020 and she held on to the belt for well over a year. 
Bayley's feud against Sasha Banks kept SmackDown over the surface in viewership while Raw plummeted weekly. Key angles with Banks earned over 2 million views that were crucial to maintaining the average for SmackDown. 
'The Golden Role Model' has been working nearly every week and has taken no offs over the year. It came as a huge shock to fans when she was completely omitted from WrestleMania 37 match card for both nights. Fans were even more infuriated when she later revealed that she did pitch a lot of tempting ideas that were turned down.
However, the WWE Universe has obviously not forgotten her hard work and a lot of fans still hold her in high regard, despite the recent slump in bookings and proper angles for her character. But make no mistake, Bayley did play a pivotal role for the company throughout this era. 
ADVERTISEMENT
Article continues below this ad
Drew McIntyre is another name to be considered for the title
Another person that should be considered for this slot is former WWE Champion Drew McIntyre, whose entire reign (quite tragically) was spent without fans to appreciate it. However, the Scotsman took it as a true Champion and held Raw up for a long time through his iron reign.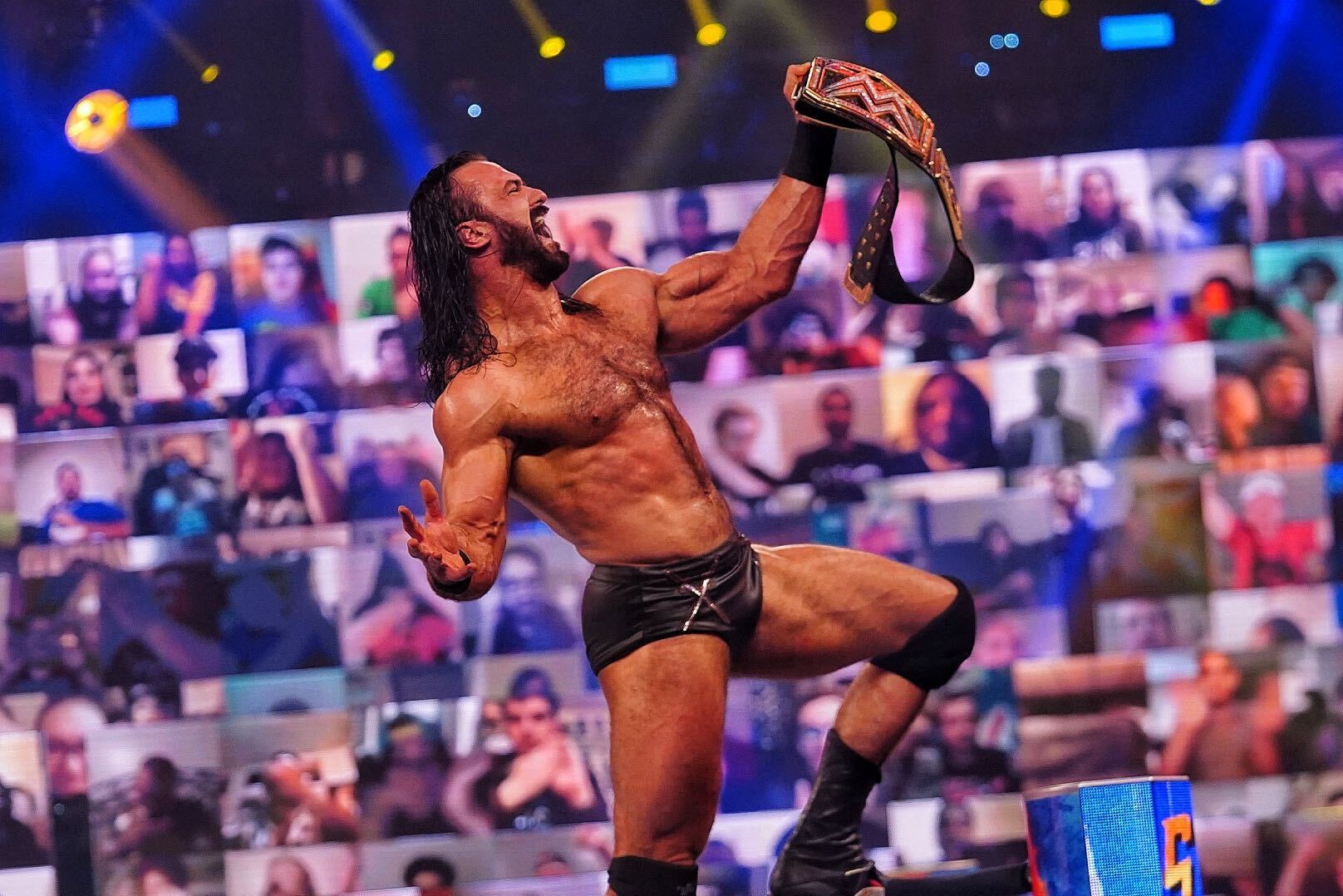 ADVERTISEMENT
Article continues below this ad
Although, naming one person as the MVP won't be doing justice to all the others that put on a show when it was needed most. It is a team effort, and everyone must be appreciated for pulling WWE through these hard times.