WWE May Have a Final Dream Showdown for The Undertaker at Survivor Series
Published 11/07/2020, 1:10 PM EST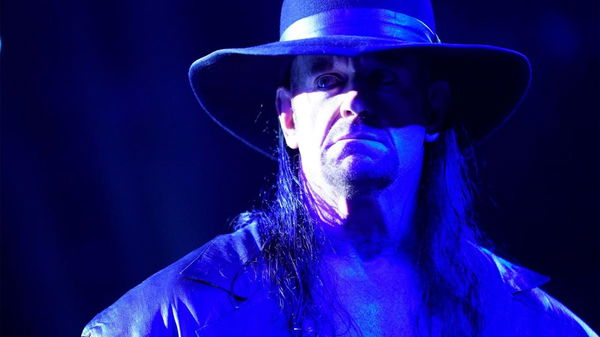 ---
---
The Undertaker will be returning to WWE one last time for Survivor Series and there has been a lot of discussion going on in the WWE fanbase on what the company has planned for the veteran on his final appearance.
ADVERTISEMENT
Article continues below this ad
One thing we know for sure is that Taker will be addressing fans. This is probably a farewell speech on the day that marks his 3rd year in the business.
ADVERTISEMENT
Article continues below this ad
Although Taker has been booked for an appearance only, and not to wrestle, something may just be in store for WWE fans. We may see "The Deadman" compete one last time after all.
Ever since Taker announced his retirement on the final episode of The Last Ride documentary, fans have been gutted about one thing. This  would be the legendary fight between The Undertaker and Sting.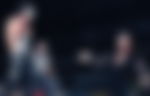 Sting has been touted to be the only man that hasn't squared off with The Undertake yet. He is also the only one with the accomplishment and experience worthy of matching the level of "The Deadman."
He is widely regarded as a professional Wrestling legend and is the last remnant of WCW. Returning to WWE in 2014, he came out the loser in both storylines against Seth Rollins and Triple H.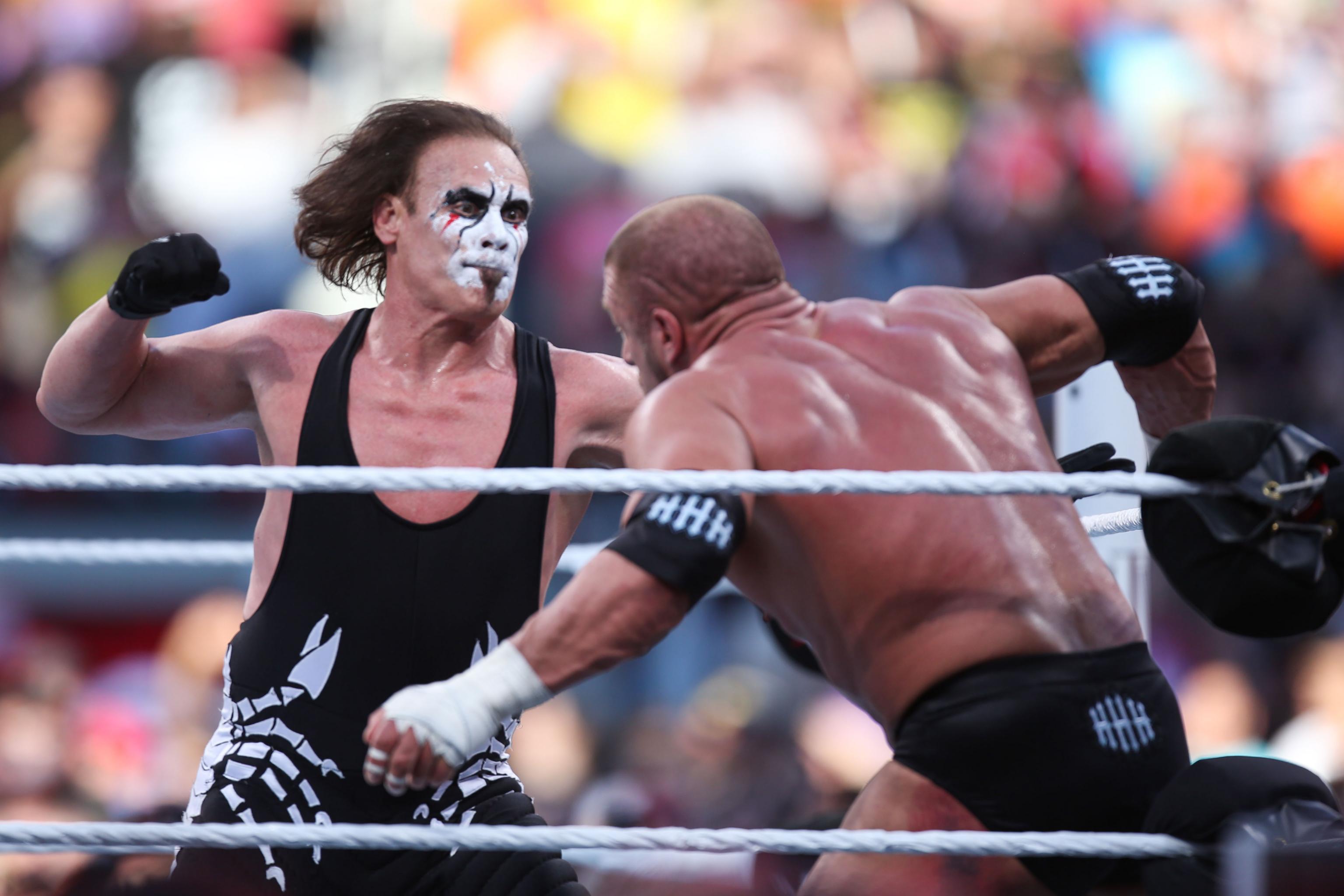 However, fans can't fathom the fact that Sting was around for 3 good years and still never had a showdown with The Undertaker who could still compete.
Here's how Sting vs The Undertaker could happen
Team Raw and Team SmackDown each have just one spot left in their teams. If nothing changes heading into Survivor Series, we could see "The Phenom" join Team SmackDown for the final bow-out.
To even the odds, the lights go out and we hear a distinct call of the crow and Sting appears. "The Franchise" will be the last member of Team Raw then.
ADVERTISEMENT
Article continues below this ad
This will be the perfect way of having the dream match without exposing the flaws of Taker and Sting that come with age. It also gives way for this Survivor Series to be the greatest of them all.
Taking off the Sting Merchandise from WWE stores seems like the perfect cover-up. WWE wants to make fans forget about the WCW legend so that "we'll never see it coming".
ADVERTISEMENT
Article continues below this ad
If there's any way at all that WWE makes this last dream-match happen, it should be at Survivor Series. It would be the fairytale ending to legendary careers, and there will never be more thoughts of what could have been again.